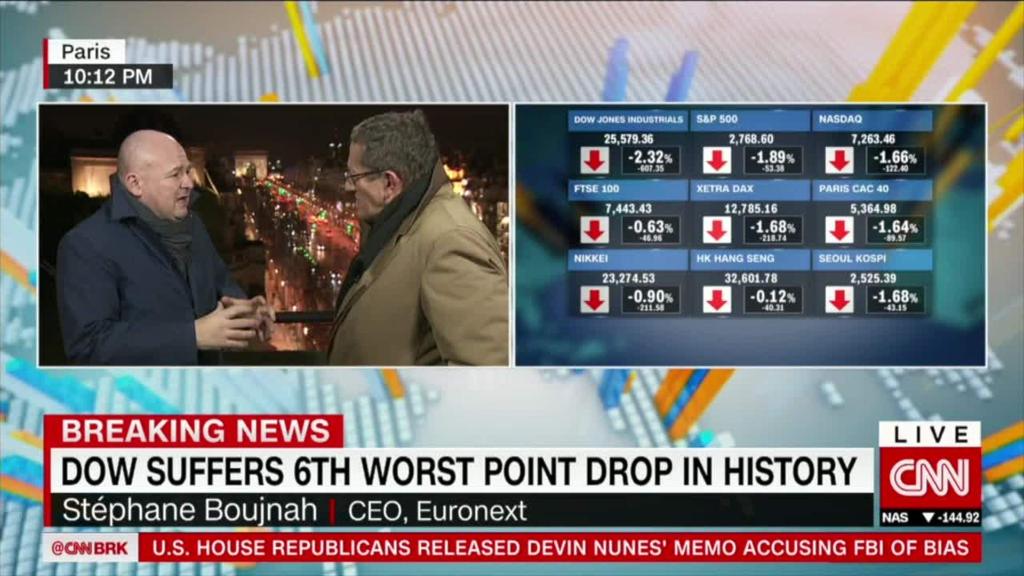 There's just one year to go before Brexit.
Britain and the European Union have made some progress in negotiating a divorce that will alter millions of lives and drastically change how the United Kingdom does business.
But untangling a close relationship after four decades is not easy, and much could still go wrong before March 29, 2019.
Here's where things stand:
Britain and the European Union recently published a draft withdrawal document that outlines what they've agreed on so far, and what must still be decided.
There have been breakthroughs on some divisive issues, including the rights of EU citizens living in the United Kingdom. Britain has also agreed to pay a large financial settlement to the bloc.
But other major questions remain unanswered, including how to deal with the Irish border.
Northern Ireland, which is part of the United Kingdom, is leaving the European Union. But the Republic of Ireland is staying.
The 310-mile border between Northern Ireland and Ireland is currently invisible, the legacy of the peace process that sought to end decades of sectarian violence. Traffic and goods flow freely, and there are no physical barriers.
Both sides want to avoid the return of a "hard border." But they haven't been able to agree on how that might be accomplished.
Related: Irish border: The 'oxymoron' that could derail Brexit
The European Union has made clear that without an agreement on Ireland, there will be no divorce deal.
"Without that, we have nothing, no withdrawal agreement, no transition period, no agreement on finance, nothing," said Simon Usherwood, deputy director of The UK in a Changing Europe.
Crashing out of the European Union without a deal would be disastrous for the UK economy. Supply chains would be disrupted, goods would pile up at the borders and the cost of doing business would spike dramatically.
Transition
While Britain will officially leave the European Union in March 2019, the two sides have conditionally agreed to a transition period lasting until the end of 2020.
UK companies will continue to have access to the European Union during the transition, and Britain will continue to pay into the EU budget. The United Kingdom will be obliged to adopt new EU regulations.
Negotiators hope the transition will give them enough time to reach a new deal trade.
"The only real change that will take place... is that the United Kingdom will lose its ability to directly shape EU policy," said Stephen Brown, an economist at Capital Economics.
Related: Fewer immigrants = a weaker UK economy
Some analysts argue the transition agreement merely postpones the crunch for businesses. "We are swapping a cliff edge in March next year for a cliff edge at the end of 2020," Usherwood said.
Uncertainty is already hurting the UK economy, which is growing more slowly than that of the European Union. Inflation has spiked, business investment has dropped and consumers have tightened their belts.
Future relationship
It's now a race against time.
The transition period gives the two sides just 21 months to negotiate a new trade deal. Experts argue that a realistic, if ambitious, time frame for signing a free trade deal would be four to five years.
"It seems unlikely that the detailed legal terms will be fully agreed in time for the end of the transition period," said Chris Grey, a professor at Royal Holloway University in London.
Related: London risks losing its role as banker to the world
On top of that, leaving the European Union also means that Britain will no longer be party to over 600 treaties with non-European nations on issues ranging from aviation rules to nuclear imports. They must be replaced or renegotiated.
"There's huge amount of uncertainty about what the UK is going to want [from the trade agreement] and what the European Union is going to give. Different member states will have varying opinions and they all have to ratify this deal," Usherwood said.