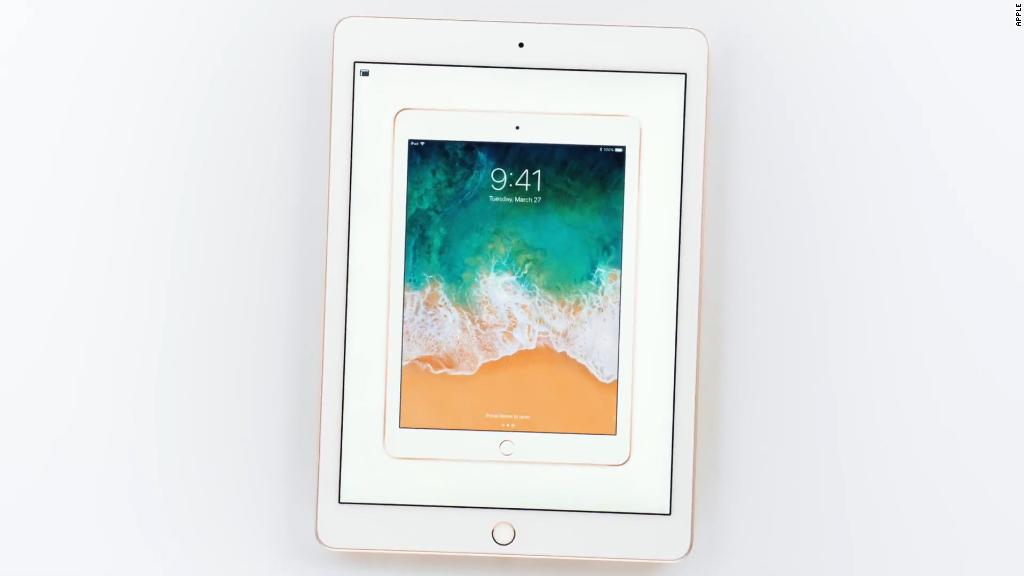 It's going to take more than saving frogs from a grisly death for Apple to take over schools.
The company announced its latest iPad update at an education themed press event on Tuesday inside a Chicago public school.
The flashiest news was that the $326 iPad now works with the $99 Apple Pencil stylus. Apple (AAPL) wants schools to buy these products at a slightly discounted rate so students can create art, immerse themselves in history and, yes, dissect virtual frogs.
The vision looks good on stage. But between the prevalence of cheaper Chromebooks in schools, and tight public school budgets, it might not be enough to help Apple reclaim the education market.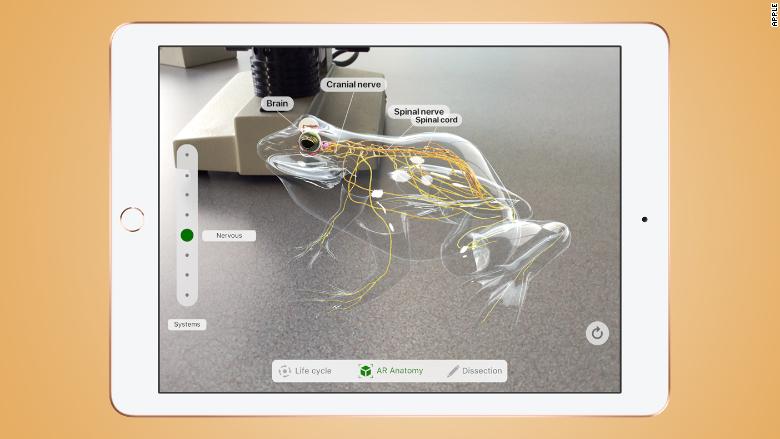 Chromebooks are laptops and tablets running Google (GOOG)'s Chrome operating system, and they are cheap. A low-end model can cost $150. They also entice schools with free access to Google's G Suite for Education and unlimited cloud storage. School IT departments like them as well.
"Chromebooks are much easier to get started with and more forgiving of mistakes. They are also much less demanding on the schools technology infrastructure," said Hal Friedlander, CEO of the non-profit Technology for Education Consortium.
Friedlander, who formerly served as chief information officer for New York City's Department of Education, now helps schools choose and buy technology. He says the recent announcement won't change how schools think about the cost of deploying iPads.
Related: Apple spring event 2018: A new iPad and 4 other takeaways
Five years ago, Google overtook Apple as the preferred technology company in US schools. Its Chromebooks make up almost 60% of mobile devices shipped to schools, according to Futuresource Consulting. Microsoft (MSFT) has a slight lead over Apple, but both claim around 20% of the market.
The choice of Chromebooks over iPads can also reflect a school's vision for how kids should learn, via more creative approaches or practical ones.
"Apple has always targeted the type of customer that is looking to invest in creative technologies for learning," says Ben Davis, an analyst at Futuresource Consulting. "Chromebooks have prioritized providing an affordable solution to bring digital productivity into classrooms and support online testing."
Apple is sticking with that approach. It announced a new free curriculum called Everyone Can Create, which helps teachers use creative tools (music, photography, drawing) to liven up drier topics (math, English, science).
It also made a new app called Schoolwork to help teachers to manage a classroom of kids swiping away on their iPads.
Apple has a long history in schools and a reputation for building quality products that kids love. But most school districts making purchasing decisions still think about cost first.
"It seems like many of the changes Apple originally inspired in classrooms have now gotten away from them," said Friedlander. "Unless they bring a revolution to learning technology like the revolution they have brought to personal technology, they will be forced to compete on price."