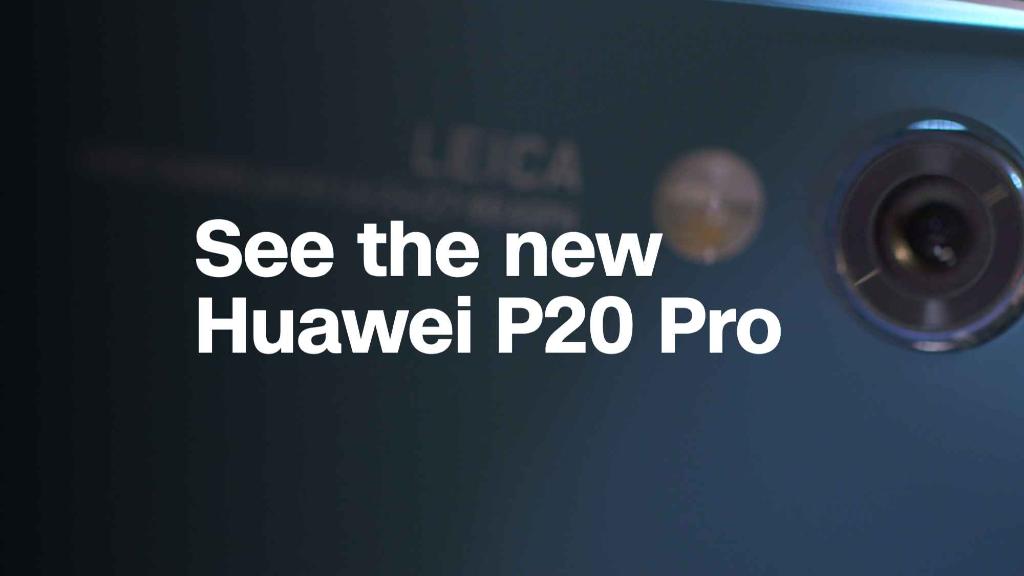 Huawei may be under fire in the United States, but it's powering ahead in other markets.
The Chinese tech company reported Friday that its profit jumped 28% in 2017 to $7.3 billion, a major rebound from the previous year when it hardly grew at all.
Huawei said the improved performance was driven by cost cuts, strong sales in its home market and smaller foreign currency losses. Sales increased by double digits -- 16% -- but growth was slower than in recent years.
The profit boom comes after multiple blows to the Chinese company's ambitions in the United States.
Huawei is the world's third largest smartphone maker behind Samsung (SSNLF) and Apple (AAPL). It's also a leading provider of telecom equipment in Asia, Europe and Latin America.
But the company has struggled in the United States because of official concerns that the Chinese government can use Huawei smartphones and other products for intelligence gathering.
Huawei has repeatedly denied the allegations, saying it has won trust and confidence in 170 countries.
Related: Best Buy will stop selling Huawei smartphones
US intelligence agencies warned Americans in February not to buy smartphones made by Huawei or ZTE, another Chinese company, saying the devices posed a security threat.
Huawei has faced other setbacks in the United States.
Best Buy confirmed last week it has stopped ordering Huawei phones.
Talks between Huawei and the wireless carrier AT&T collapsed earlier this year.
And in March, President Donald Trump killed a $117 billion takeover of US chip-maker Qualcomm (QCOM) by its rival Broadcom (AVGO) because of concerns that the deal would give Huawei an advantage in the race to introduce 5G technology.
Related: Huawei fails to clinch smartphone deal with AT&T
Huawei posted strong sales in markets outside of the United States in 2017, including in Asia, Europe and Africa.
The company had a tougher time in Latin America, where it said a decline in telecommunication investment caused revenue to drop nearly 11%.
Smartphones accounted for 39% of Huawei's total sales.
Kitty Fok, an analyst at research firm IDC, said the earnings report was in line with expectations, except for a lackluster performance in Huawei's enterprise business, which provides services like cloud computing.
"Huawei put a lot of investment in this business," said Fok. "But it's less than 10% [of total revenue], which is disappointing."
One of Huawei's top executives, Ken Hu, said in a statement that its ultimate aim is to "stand out as an iconic global tech brand."
That goal could be hard to achieve if the company remains locked out of the US market.