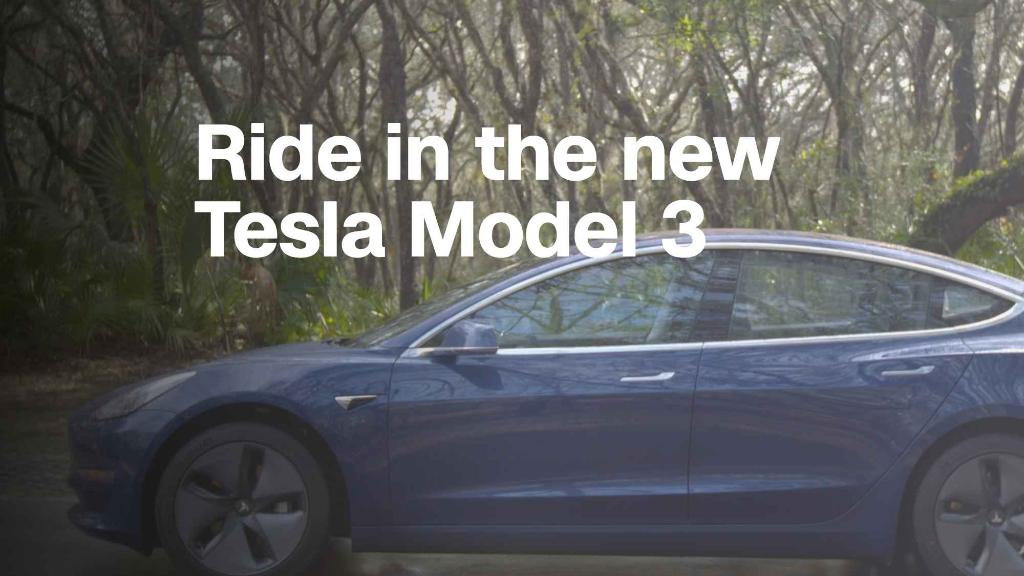 If your Easter egg hunt or Passover seder ended in tears, you still had a better weekend than Tesla.
On Friday, Tesla acknowledged that its "autopilot" self-driving mode was engaged during a recent fatal crash. On Sunday, the National Transportation Safety Board said Tesla mishandled its accident investigation.
And for some reason, CEO Elon Musk sent a series of April Fool's tweets on Sunday, joking that the company had filed for bankruptcy.
Tesla (TSLA) investors weren't amused. Shares closed down 5.1% Monday after falling as much as 8.1% earlier in the day.
The electric car company is in trouble.
Related: Tesla has a problem. Maybe a big problem
Moody's downgraded its debt rating deeper into junk status last Tuesday, and warned that further downgrades could be on the way if Tesla can't ramp up production of the Model 3, its first mass-market car.
The company has more than $1 billion in loans coming due over the next 12 months, and Moody's thinks Tesla may have trouble repaying them if it can't get Model 3 cars out the door.
Tesla will soon report whether it met its target to make 2,500 Model 3s a week. It is on pace to make about half that number, according to Bloomberg.
Last week, Vilas Capital Management, a hedge fund that has a large short position on Tesla's stock, predicted Tesla would have to file for bankruptcy.
Musk's tweets poked fun at his company's critics.
But the timing was way off. Two days earlier, a Model X running on autopilot collided with a median on Highway 101 in Mountain View, California. The driver died in the crash.
It's the second time a Tesla has been involved in a fatal, single-vehicle crash when autopilot was engaged. A driver of a Model S was killed while his car was in autopilot mode in May 2016.
Government investigators said they were upset that Tesla disclosed information related to last week's crash. Tesla blogged about the crash on Friday. It called the incident "a tragedy," but it also defended autopilot and detailed the cause of the accident, which is still under investigation.
"In each of our investigations involving a Tesla vehicle, Tesla has been extremely cooperative on assisting with the vehicle data," a spokesman for NTSB said. "However, the NTSB is unhappy with the release of investigative information by Tesla."
Tesla's bad news streak has continued for weeks. Earlier in March, Tesla recalled 123,000 Model S sedans — more than a third of the cars it has sold since it started in business.
It also lost in court last week when a judge allowed a shareholder lawsuit to go forward. The shareholders are challenging Tesla's purchase of the solar panel company SolarCity.