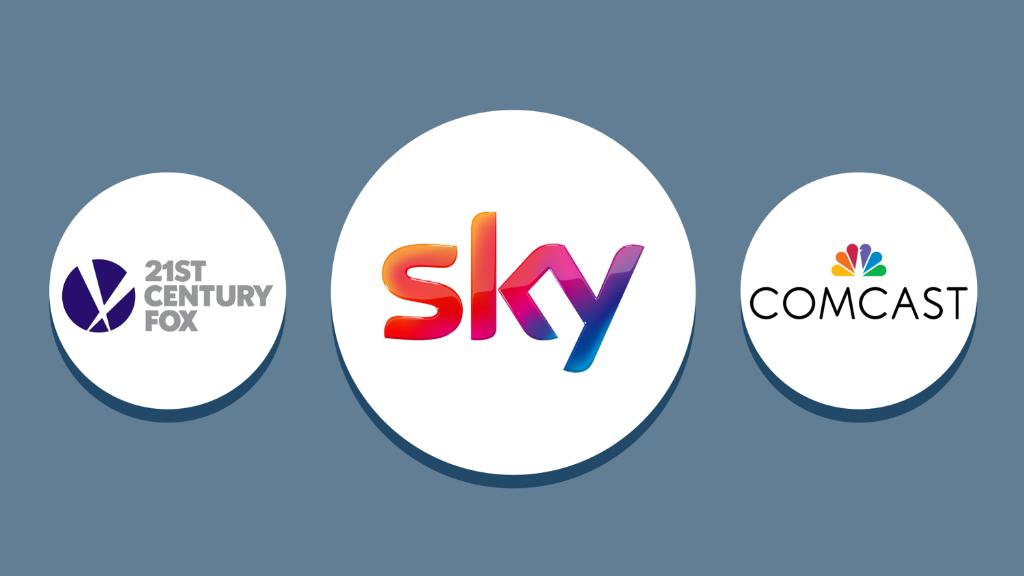 Rupert Murdoch's 21st Century Fox is making a new pitch to win approval for its planned takeover of British broadcaster Sky.
The UK Competitions and Markets Authority published two new proposals from 21st Century Fox on Tuesday that are designed to address the regulator's concerns that the purchase would give the Murdoch family too much control over UK media.
The first proposal would see 21st Century Fox selling Sky's (SKYAY) news business to Disney (DIS).
According to 21st Century Fox (FOX), Disney wants to get its hands on Sky News whether or not its planned $52 billion purchase of a big chunk of 21st Century Fox is successful.
Under the second proposal, Sky News would be legally separated from the rest of Sky in a bid to ensure its editorial independence.
21st Century Fox said in a statement that it believes its proposals "comprehensively and constructively" address the UK regulator's concerns.
Related: Comcast challenges Rupert Murdoch with rival bid for Sky
The British government asked the regulator to examine the Sky takeover in September because of concerns that the deal would concentrate too much power in the hands of the Murdoch family.
Rupert Murdoch and one of his sons, Lachlan, are Fox's two co-chairmen. The other son, James, is CEO. The family also controls News Corp., which owns three of Britain's biggest newspapers: The Sun, The Times and The Sunday Times.
The review has become a hot political issue in Britain, where some politicians have pushed for closer examination of the Murdoch family following a series of scandals at the U.S. cable news channel Fox News.
The Murdoch bid for Sky has also been challenged on another front.
US cable and entertainment company Comcast (CMCSA) made a bid of its own for Sky in February, offering more per share than 21st Century Fox.
At a time when US consumers are cutting their cable subscriptions and spending more time online, Disney and Comcast are both seeking to add new customers overseas.