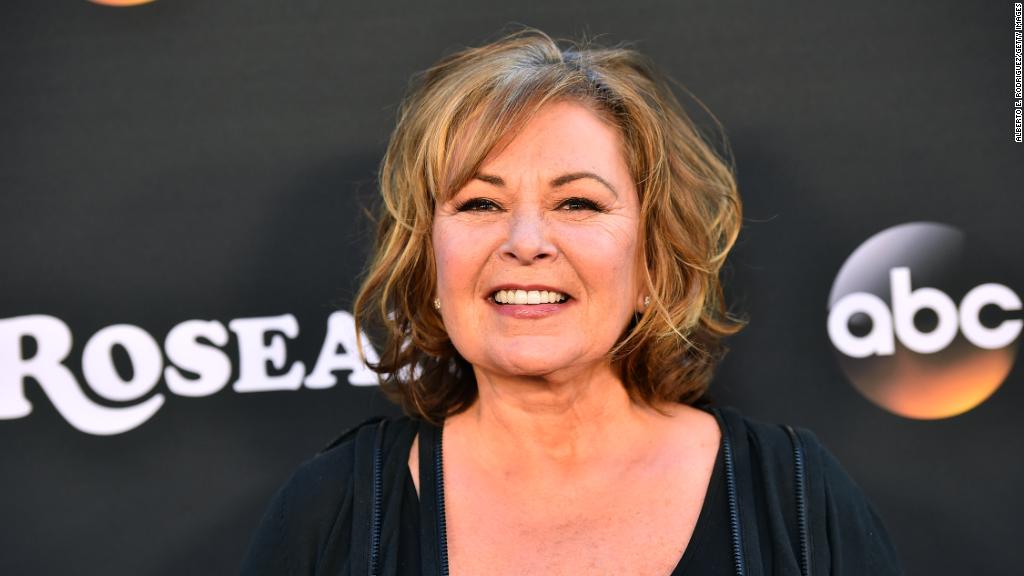 "Roseanne" had just become a breakthrough hit when Bob Iger was named president of ABC Entertainment in 1989. So while subordinates might be neophytes in dealing with the show's eponymous star, the
Walt Disney Co.

(DIS) CEO knows well the drama that surrounded her sitcom, and how those oversized ratings brought with them commensurate headaches.

The question now is whether history will repeat itself, and to what extent the possible benefits of the "Roseanne" revival will be offset by ancillary issues involving its controversial star, Roseanne Barr.

ABC received a welcome jolt of good news from last week's premiere, which amassed more than 18 million same-day viewers, and has ballooned well above that figure with delayed tune-in, per Nielsen estimates. Yet almost as soon as the show aired, the blowback began, fueled by a new tweet from Barr, as well as old ones that quickly resurfaced.

ABC wasted little time in renewing the series, meaning that the network intends to be in the "Roseanne" business for a while. But the care and handling of the show, and its star, could present a delicate balancing act -- with a higher-than-usual degree of difficulty -- for network executives.

Barr's support of President Trump was seized on by some -- including the president -- as a key factor in the program's big debut. Yet Barr almost immediately generated separate headlines by tweeting a strange fringe theory about child trafficking rings, and how Trump has "freed so many children held in bondage to pimps all over this world."

The Washington Post's David Weigel dissected the tweet's convoluted origins, but that wasn't the only Twitter flare-up. It didn't take long for critics to recirculate a photo in which Barr appeared made up to look like Hitler, along with other provocative social-media postings.

Related: 'Roseanne' comes roaring back with 18 million viewers

Barr is no stranger to controversy, and her prior association with ABC -- undeniably lucrative to all concerned -- was punctuated by tumult, including an all-but-legendary level of turnover among those who were charged with overseeing her series.

Famously, one of the early producers, Jeff Harris, took out a full-page ad in Variety when he left the show, saying that he had decided to take a vacation "in the relative peace and quiet of Beirut."

At another point, Barr issued numbered jerseys to the writing staff, which some took as a message about how disposable they were perceived to be.

There were also several high-profile clashes between the star and the network. During contract negotiations in 1993, she went on "The Tonight Show" and publicly threatened to take the show to a rival broadcaster. Angry that ABC had been slow to renew her then-husband Tom Arnold's series, "The Jackie Thomas Show," she badmouthed Iger, saying, "Why should I be in business with people who lie to me?"

Barr might be less combative this time around, but given her interactions with press and a recent appearance on Jimmy Kimmel's show, it's hard to say that she's mellowed much during her time away. In 2011, that included headlining a Lifetime reality show, "Roseanne's Nuts," which chronicled her life after buying and retiring to (temporarily, anyway) a nut farm on the Big Island of Hawaii.

After the show's attention-getting start, ABC and the rest of the TV industry will be watching closely to see how many of those who sampled "Roseanne's" return will be back when the sitcom airs tonight.

Boston Globe critic Matthew Gilbert, meanwhile, captured the dilemma that the star's public persona and sitcom character have at times created -- for her business partners and viewers alike -- noting, "Reconciling Roseanne Barr and Roseanne Conner has never been easy."

ABC is hoping the two Roseannes -- the real-life comic/provocateur and the fictional blue-collar icon -- can coexist, and they very well might. Still, if history's any guide, there's a good chance it won't be peacefully.