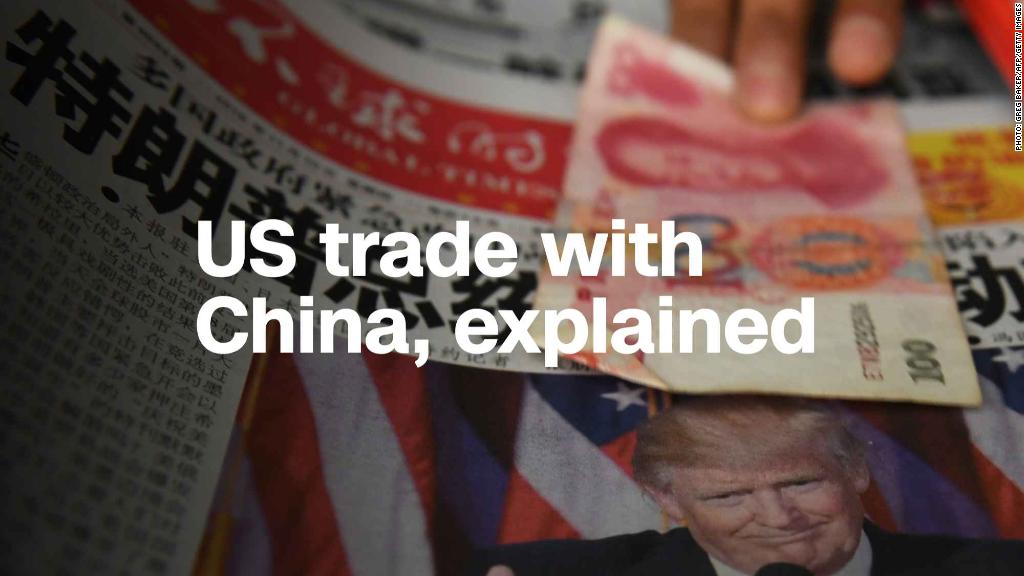 The long list of Chinese products that could be subject to US tariffs is here.
The Trump administration on Tuesday identified about 1,300 Chinese exports that could be targeted following a months-long investigation into intellectual property theft.
Key areas of focus include China's aerospace and manufacturing industries. Some oddities — like bookbinding machines and artificial teeth — also made the cut.
Here are some highlights.
Aerospace and marine equipment
— Air combat flying simulators
— Airplane parts
— Helicopters
— Tanker, ferry and fishing boats
Manufacturing
— Bookbinding machines
— Brewery machines
— Can-sealing machines
— Centrifuges
— Concrete mixers
— Drilling machines
— Hand-held blow torches
— Industrial dryers
— Milking machines
— Nuclear reactors
— Plows
— Snowplows
— Textile printing machinery
— TV parts
— Tower cranes
— Train parts
— Water boilers
Related: US proposes tariffs on 1,300 Chinese goods
Medical supplies
— Artificial body parts
— Artificial teeth
— Catheters
— Defibrillators
— Dental fillings
— Hearing aids
— Malaria test kits
— Syringes
— Vaccines for humans and animals
— X-ray machine parts
Other
— Artillery weapons
— Cash registers
— Fire extinguishers
— Flamethrowers
— Seismographs