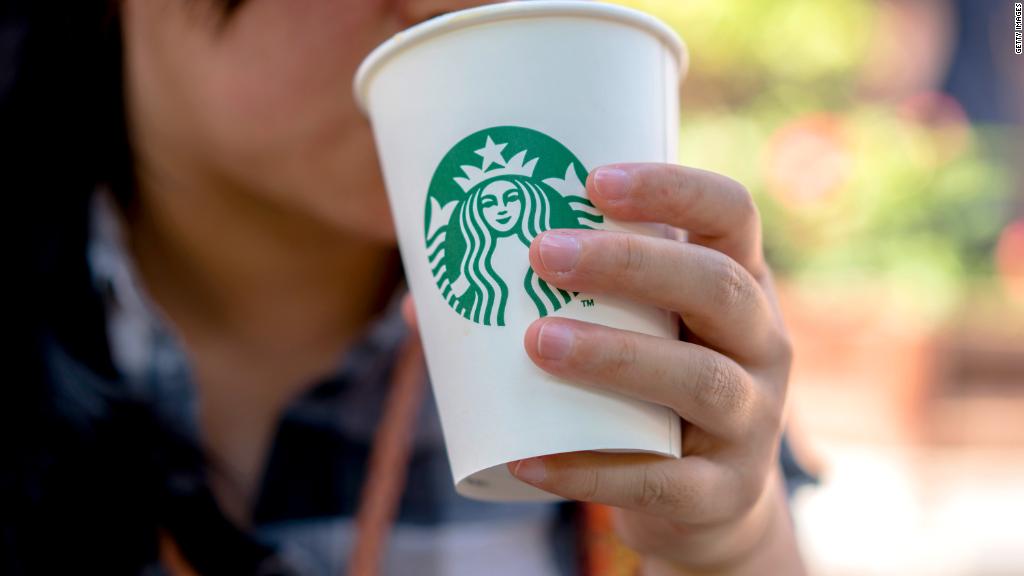 The publication of gender pay data on over 9,000 companies in the United Kingdom is raising tough questions over how women -- and men -- are compensated.
Companies with 250 or more employees in the United Kingdom were legally required to disclose gender pay data by Wednesday. The reports show that men are paid more, on average, than women in almost all workplaces.
But the gender pay gap is widest at soccer clubs, airlines, financial firms and select fashion brands.
Many companies in these sectors share a problem: Men dominate the top ranks of their pay scale, and they tend to have more women in junior roles. Experts say the imbalance is a big driver of inequality.
"Many organizations consider the gender pay gap to be acceptable if men and women do different jobs or that men hold more senior positions than women ... this is worrying," Hazel Conley, a professor at the University of the West of England, told CNN earlier this week.
Here's what's going on in each industry:
Soccer clubs
Many of the companies with the biggest mean gender pay gaps are British soccer clubs.
The mean gender pay gap compares the average hourly wage paid to women at a company to that of men. At soccer clubs, the massive salaries paid to professional players result in big differences in mean gender pay. Executive ranks are also dominated by men.
Manchester City, Tottenham Hotspurs and Arsenal reported mean hourly gender pay gaps between 80% to 87%.
The numbers change significantly when players are excluded. Arsenal said its mean pay gap drops from 80% to 17% when players were removed from the calculation.
Arsenal said it's committed to increasing diversity, and hiring more women to senior jobs.
Related: Anger. Outrage. Disbelief. What women say about the gender pay gap
At 93%, Stoke City Football Club has the largest mean pay gap of any company that's filed data. The club said it pays men and women the same salaries for the same jobs.
"Their data is being skewed by a high number of really highly paid people at the top," said Suzanne Doyle-Morris, an expert and consultant on gender issues in the workplace.
The median hourly pay gap at Stoke is more modest at 31%. The median gap compares the pay of individual male and female employees at the middle of the scales, which helps exclude outliers who are very highly paid.
Related: Lessons from the companies helping women succeed
Airlines
Pilots are well paid, and they're almost all men. Meanwhile, cabin crew jobs are often held by women, and these roles pay less. The dynamic results in large mean gender pay gaps across the airline industry.
Ryanair (RYAAY) reported a mean pay gap of 67%, the largest in the industry. Its budget competitor EasyJet (ESYJY) landed at 52%.
"Like all airlines, our gender pay in the United Kingdom is materially affected by the relatively low numbers of female pilots in the aviation industry," Ryanair said in a statement.
EasyJet CEO Johan Lundgren even took a pay cut this year to promote gender equality. Just 5% of pilots at the British carrier are female, but it has set itself the goal of hiring women to 20% of new pilot jobs by 2020.
Virgin Atlantic, Thomas Cook Airlines and TUI Airways (formerly Thomson Airways) disclosed mean hourly gaps between 57% to 58%.
Each airline issued statements alongside their gender pay reports saying male and female pilots are paid the same. They said they would work to close the pay gap by hiring more female pilots.
Banking and finance
Banks including HSBC (HSBC) and Goldman Sachs (GS) were also among the standouts.
HSBC explained that its mean pay gap -- 59% -- was the result of having more men in top jobs and more women in junior jobs. Plus, there's a higher proportion of women at the bank on part-time hours, leading to smaller bonuses.
"Our analysis shows that, in the UK, men and women are paid broadly comparable rates to market," the bank said in a statement.
Goldman Sachs had a mean gender pay gap of 56%. It said men and women in similar jobs were paid equally, but it was taking steps to get more women into senior roles.
"We have made some progress, but we have significant work to do, and we, as leaders of our firm, are committed to doing this critical work," CEO Lloyd Blankfein and President David Solomon said in March.
Fashion
Almost all employees at female-focused fashion labels Coast and Phase Eight are women. But they still have a wide gender pay gap because of the salaries of a few top male executives.
Male employees -- who nearly all work in the head offices instead of the retail stores -- earned more money and received bigger bonuses.
The difference in mean hourly pay at Coast is 71%, and 65% at Phase Eight. It's a trend that's on display at other British fashion and retail brands, too.
Coast is part of London-based Aurora Fashions, which owns other UK retailers, including Karen Millen. Its brands reported their gender gap figures separately.
Coast and Phase Eight said they pay men and women equally for doing equivalent jobs, and that a few top-paid male executives were behind the discrepancies.
The median hourly pay gap at Coast was 40%. It was 55% at Phase Eight.
Both companies said in statements that they planned to do more to promote their workers into better-paid corporate roles while providing more workplace flexibility.
"I think those companies need to think very carefully about who is buying their products and what message this sends," warned Doyle-Morris. "They should have a real pipeline of internal talent that they could foster."
Turner, the parent company of CNN, said in a filing that its mean gender pay gap in the United Kingdom was 21%, while its median gap was 27%.
At CNN's bureau in London, the mean gap showed women were paid slightly more on average. The hourly median gap was 24%, with men being paid more.