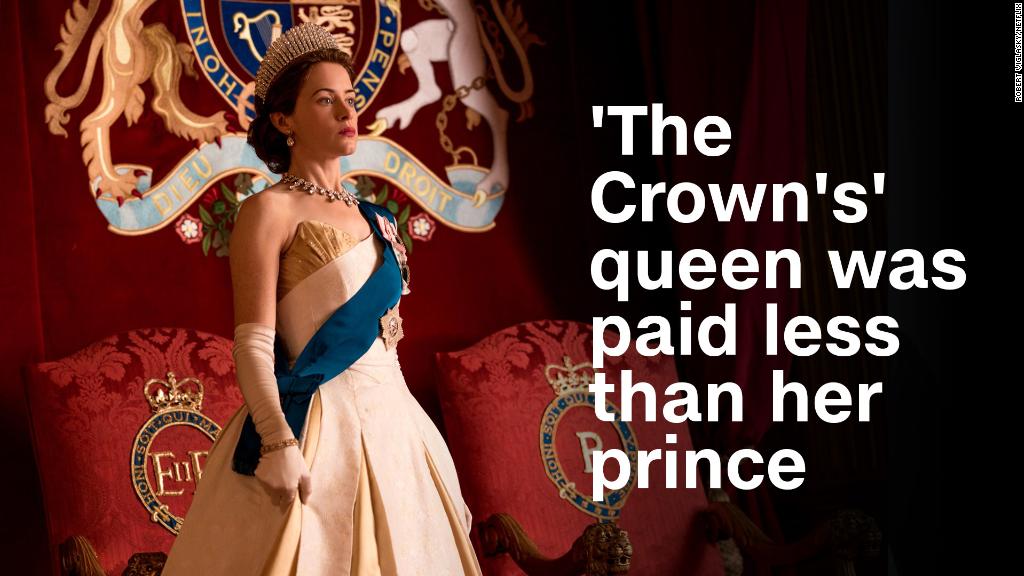 Data analyst Eunice Da Silva just found out that the company she works for pays women half as much as men on average.
Her reaction? "Not surprised."
Da Silva has worked as a contractor at a string of major banks in London and has seen gender inequality firsthand. All of the senior managers she works with are men.
"People who are hiring are mostly older men, and they hire people like themselves," she said. "It's a self-perpetuating problem."
Millions of women in the United Kingdom have discovered for the first time this week how much more money their male colleagues make thanks to new mandatory disclosure laws.
They are pretty angry about the results.
"I am shocked at how oblivious I've been," said one woman, who works as a manager at a major retailer with a 15% pay gap. "Now I keep looking at the men I work with and wondering how much more they're being paid."
The woman spoke anonymously because, like some others interviewed for this story, she fears that speaking out could result in her losing her job.
Under the new rules, companies with 250 or more employees are required to disclose gender pay gaps — for average pay, median pay and annual bonuses.
The deadline was Wednesday, and the picture that has emerged is not pretty.
Women are paid less than men on average by an overwhelming majority of companies, across all industries, in both private companies and public organizations.
"There will be women all over the country who are quite simply being cheated... this practice has to end," said Sam Smethers, chief executive of Fawcett, a group that campaigns for women's rights.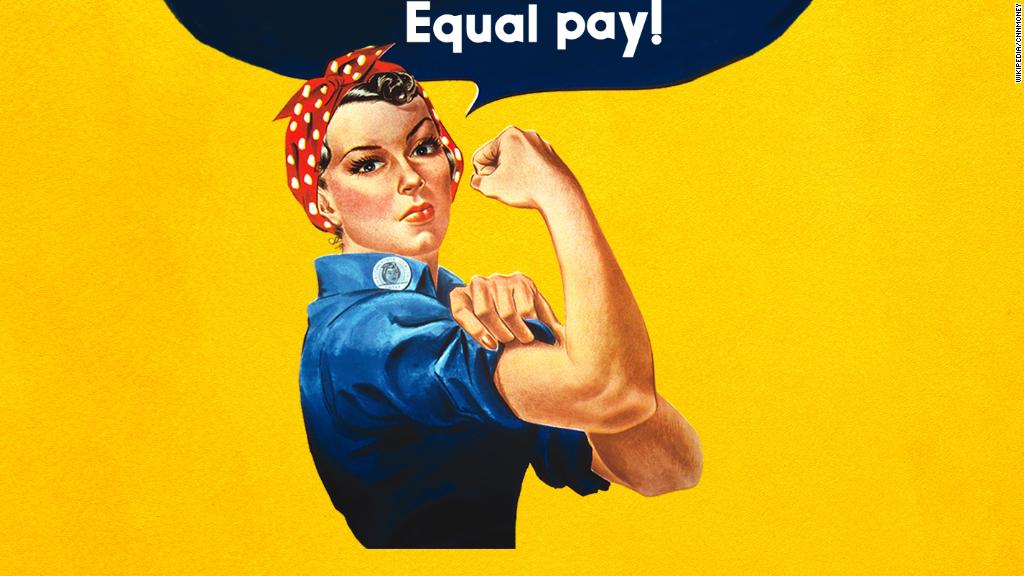 Reactions to the data have ranged from disbelief to anger and outrage.
When journalist Sarah Knapton found out that her newspaper, the Daily Telegraph, had a mean pay gap of 35%, she vented her anger publicly.
"Hugely dispiriting ... Have sudden desire to throw myself under a horse," she tweeted, referring to an incident in which a suffragette threw herself under a horse in 1913 to protest women being denied the right to vote.
Related: UK has a major gender pay gap problem - new data proves it
Oxford University professor Gina Neff was upset to find out that the mean pay gap at her university was 24.5%.
"I expected better, but I am not surprised," she in an interview. "I am resolved to make it better."
She sees the data as a challenge to the idea that career progression in academia is based on merit.
"We know women go in great numbers to universities, they go to graduate school in great numbers ... it is as they progress through their carriers that women are not being retained and they are not being promoted at the same rates as men," Neff said.
Data reported by Oxford show that nearly 63% of the university's top paid employees are men, while women make up 65% of the lowest pay band.
Oxford said in a statement that the lack of women in senior roles "remains a challenge" across higher education. "We continue to work, however, with enthusiasm, energy and determination to address the considerable imbalance," it said.
Related: An Australian company is giving hundreds of women raises
Women also lamented the long-term consequences of the gender imbalance.
"I am 58 and have been underpaid over and over during my career," said one tech worker in London. In one of her previous jobs, she discovered men with the same title were paid 30% more. So she quit.
"Male friends are retiring comfortably on their pensions while my own pension suffered badly without promotion, having to jump jobs constantly and getting paid less," she said.
Some women declined to be interviewed for this article because they are hoping to renegotiate their pay — exactly the result advocates were hoping for.
"Gender pay gap reporting ... forces employers to look at themselves and understand their organizations and it prompts employees to ask some hard questions," said Smethers. "Finally women are realizing that they have a right to talk about pay and they cannot be silenced."
Da Silva, the data analyst, made that leap several years ago.
"I used to be a permanent employee at a telecom company and I was for sure paid less than my male colleagues," she said.
After six and half years in the industry, she decided to become an independent contractor. That gave her much more transparency and control over her own pay.
"I wanted to find out what I was really worth," she said.
Turner, the parent company of CNN, said its mean gender pay gap in the United Kingdom was 21%, while its median gap was 27%.
At CNN's bureau in London, the mean gap showed women were paid slightly more on average. The hourly median gap was 24%, with men being paid more.