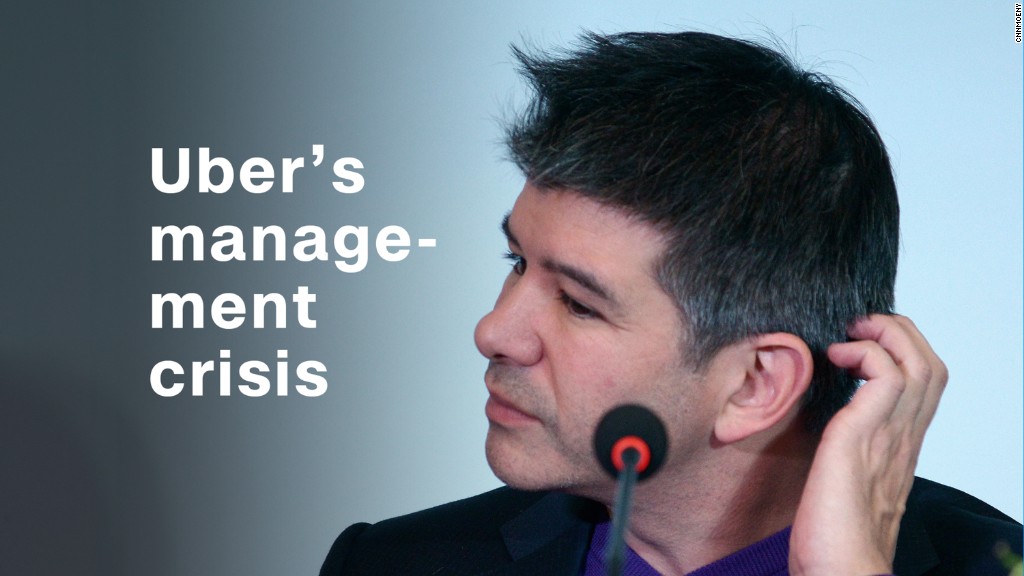 Former Uber CEO Travis Kalanick has been anything but idle since his ouster in June.
On Wednesday, he notched his second board appointment in just over a month: He's joined the board of salon booking service StyleSeat.
Kalanick has been an angel investor in StyleSeat "since day one," according to a statement from CEO and cofounder Melody McCloskey. The company has raised $40 million in funding, including an "undisclosed amount" from Kalanick.
Founded in 2011, StyleSeat is an online marketplace for finding and booking beauty and wellness services. Customers can view ratings and comments when deciding which professionals and services to book, similar to Yelp. The startup, based in San Francisco, acquired New York competitor BeautyBooked in 2016.
Related: Travis Kalanick is hiring
"As StyleSeat continues to support small business owners and create more jobs across the country, I've been working to expand our board of directors to include leaders who are innovative, collaborative and driven by a passion for helping entrepreneurs achieve their dreams," McCloskey said in a statement sent to CNN.
StyleSeat also welcomed Minted cofounder and president Melissa Kim to its board. Minted is an online marketplace for artists. The board appointments were reported by Fortune on Wednesday morning.
"[Kalanick and Kim] have both co-founded hugely successful start-ups and know what it takes to help StyleSeat in our next phase of growth and better support our community," McCloskey added.
Kalanick's comeback tour comes less than a year after Uber suffered from a series of high-profile crises on his watch, including a sexual harassment investigation.
On March 1, Kalanick joined the board of a health tech startup, Kareo. He is an investor in the company and attended UCLA with Kareo founder Dan Rodrigues.
Kalanick also announced last month that he launched his own investment fund, 10100 --pronounced "ten one hundred."
Two weeks later, he said that 10100 invested $150 million in City Storage Systems, a holding company founded by a friend of Kalanick's that focuses on redeveloping distressed assets in real estate areas like parking, retail and industrial.
Through the deal, Kalanick will once again become a CEO as the head of CSS.
Kalanick did not immediately respond to a request for comment.