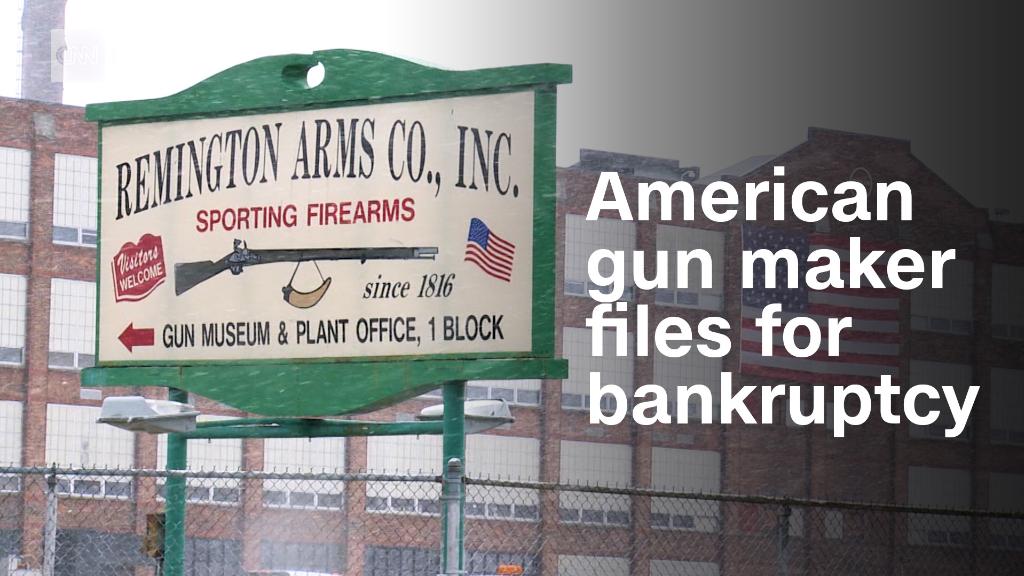 BlackRock is launching gun-free funds for retirement plans.
The giant investment management company will introduce a line of funds that exclude companies that make or sell guns. That means Walmart (WMT) and Dick's Sporting Goods (DKS) will not be included, a spokesperson for BlackRock said.
BlackRock said it was responding to customer demand for gun-free investments.
The five funds will generally track major market indexes, like the S&P 500 and the Russell 2000, but will leave out "all producers and large retailers of civilian firearms."
Workers who don't want their retirement savings invested in companies that make or sell guns can ask their employers to offer a gun-free fund for their 401(k) plan. Employers hire companies such as BlackRock to administer retirement plans.
Gun stocks are included in some exchange-traded funds, or ETFs, which may be a part of retirement plans.
Related: BlackRock turns up the pressure on gun makers
BlackRock said in February that it wanted to engage weapons manufacturers about their response to the school shooting in Parkland, Florida.
BlackRock (BLK) is the largest shareholder in gunmakers Sturm Ruger (RGR) and American Outdoor Brands (AOBC). It is the second-largest shareholder in Vista Outdoor (VSTO), after Fidelity.
In addition to offering gun-free retirement funds, the company said that it will launch two other funds that will screen out gun makers and sellers, and that it will explicitly exclude gun makers and sellers from some existing environmental, social and governance funds. Those funds rarely include gun makers.
BlackRock said the new products will "provide more choice for clients seeking to exclude firearms companies from their portfolios."
Last month, the company promised to start offering clients the option to invest in funds that exclude firearm manufacturers and retailers. It also said it will more actively engage with gun manufacturers, and in some instances vote against the wishes of company management.
Related: American Outdoor Brands: We won't be pushed into 'politically motivated' actions
American Outdoor Brands, the maker of Smith & Wesson guns, released a letter to shareholder BlackRock last month saying it would avoid taking any action that could hurt the company's business.
"We respect the national debate that is currently underway regarding firearms and safety," the company said in the letter. "The solution is not to take a politically motivated action that has an adverse impact on our company, our employees, our industry, our shareholders, the economies we support and, significantly, the rights of our law abiding customers, but results in no increase in public safety."
Walmart and Dick's Sporting Goods recently said that they will stop selling guns and ammunition to people under the age of 21. Dick's also said it will stop selling assault-style weapons, a move Walmart made in 2015.
Kroger, which sells guns in four states through its Fred Meyer stores, said last month that it would phase out gun sales.
Walmart said it doesn't comment on investor decisions. Dick's Sporting Goods did not respond to requests for comment.
— CNN's Chris Isidore and Aaron Smith contributed to this report.