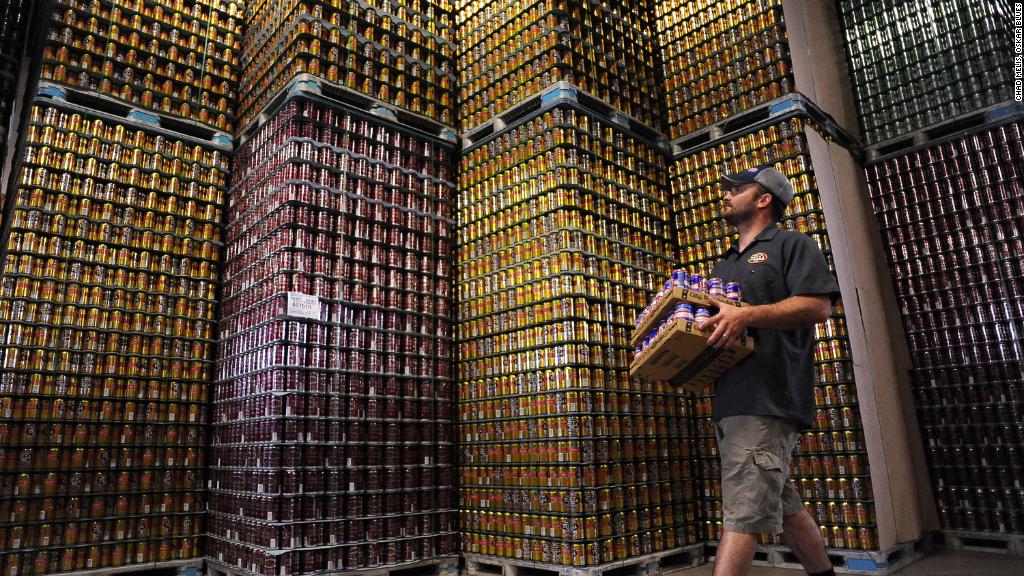 It's been a volatile week for the US economy, but it should end with good news.
March is expected to be the 90th straight month that the economy has added jobs — a run of seven and a half years. That will extend the longest streak since the Labor Department started publishing jobs data in the 1930s.
Economists forecast that Friday's report will show the economy added 185,000 jobs last month.
The streak of job growth began way back in October 2010. "Jackass 3D" led box office sales, the San Francisco Giants won their first title since 1954, and a guy named Bruno Mars had his first No. 1 song. (It was "Just the Way You Are," which sums up the job market ever since — lots of job growth, falling unemployment and sluggish wage growth.)
The American economy has come a long way by other, more reliable standards.
Back then, the unemployment rate was 9.4%. By February of this year, unemployment was 4.1%, the lowest since 2000. The economy has added 17.8 million jobs since October 2010, according to Labor Department figures.
The jobs streak has coincided with nearly nine years of economic growth, the third longest expansion in history, behind only the 1960s and 1990s. Growth has been consistent, albeit anemically slow for much of those nine years.
The job gains haven't been even, but just about every major industry has added positions.
Some economists argue the hiring spree has been hindered by a surge in low-wage retail and restaurant jobs. Others point out that health care, education and business services, which generally provide middle-class jobs, have boomed, too.
Critics of the recovery also note that America has added more bartenders and waiters than construction and factory jobs, which are higher-paying positions.
The trends of the expansion still play a big role in today's politics and policies. President Trump won in 2016 in part by promising to boost manufacturing. But his trade policy would actually hurt many manufacturers, according to surveys of manufacturing executives.
Since October 2010, the United States has added about:
— 4 million jobs in professional and business services.
— 2.5 million restaurant and bar jobs.
— 2.1 million health care jobs.
— 1.7 million construction jobs.
— 1.1 million manufacturing jobs.
The Achilles' heel has been wage growth. Wages grew at a 1.9% pace in October 2010. This past February, they were up 2.6% — much lower than expected after seven and a half years of job growth, and with unemployment at a historic low.
Wage growth has been slow for many reasons, but mainly because productivity — how much and how quickly workers operate — has also grown slowly. Economists anticipate that wages will finally pick up in a meaningful way later this year if job growth continues at this pace and unemployment stays low.