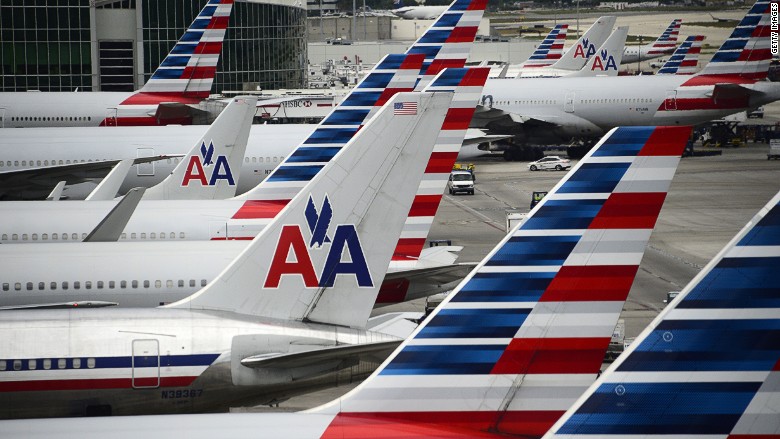 American Airlines canceled a deal with Airbus and announced on Friday it intends to purchase 47 new Boeing Dreamliner jets -— handing a win to Boeing in a battle for the business of the world's largest airline.
The Boeing 787 Dreamliner jets are worth a combined sticker price of $12 billion, but Boeing (BA) and American (AAL) both declined to comment on the financial terms of their new purchase agreement.
American said Friday that it had also reached an agreement with Airbus to "terminate its order for 22 A350s" in an effort to "simplify its fleet." The company noted it already owns nearly three dozen 787s.
"We have two excellent partners in Boeing and Airbus and our relationship with both manufacturers goes back many years," American Airlines President Robert Isom said in a statement.
Related: Oscar Munoz's tough ride as United CEO
He added that the decision to cancel its Airbus order — which was originally inked by US Airways before it merged with American — marked a "difficult decision" for the company.
"We thank both manufacturers for their aggressive efforts to earn more of American's business," he said.
The company also sung the Boeing 787 Dreamliner's praises.
A statement said that the jets offer "improved fuel efficiency, lower maintenance costs, greater range, and enhanced customer experience" over older Airbus and Boeing planes within American's fleet.
The deal inked with Boeing also includes the "option" for American to purchase 28 additional Dreamliner jets.