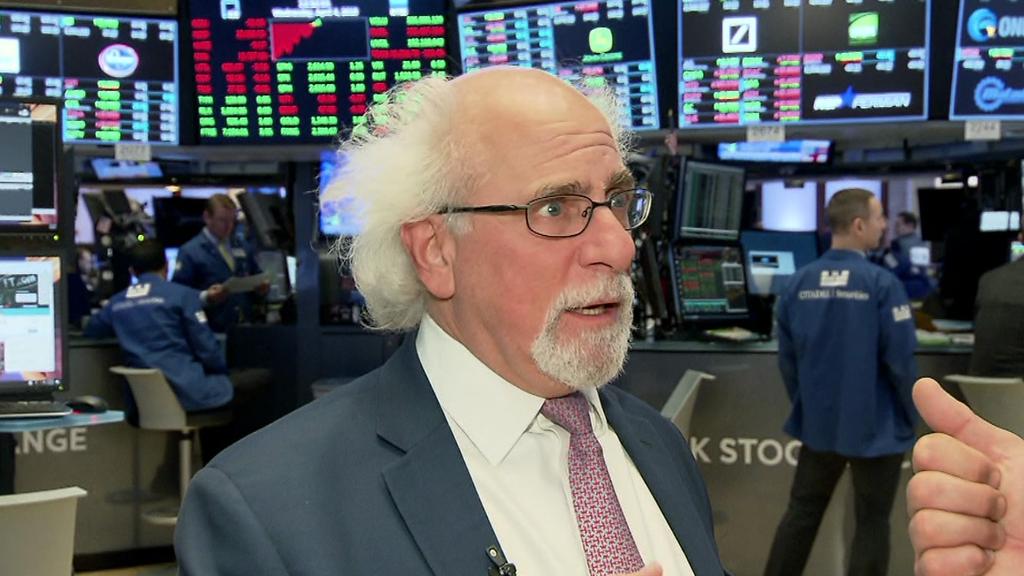 The Trump administration is giving Wall Street whiplash.
The stock market famously hates uncertainty, and the White House is producing a lot of it these days. Investors are struggling to understand conflicting messages on US trade policy with China and President Trump's erratic tweets.
Related: Wall Street to Trump: No trade wars. And lay off Amazon
Market bulls and bears are waging a tug of war "directly related to the mixed policies coming out of the White House," said Ed Yardeni, president of Yardeni Research.
Bulls hope Trump's proposed tariffs on up to $150 billion worth of Chinese goods are negotiating tactics designed to draw concessions from China. Bears worry that a trade spat could spiral out of control if neither the United States or China backs down, Yardeni said.
Related: Your China-US trade fight questions, answered
It's all playing out in public through cable news and Twitter. Trump tweeted last month that "trade wars are good, and easy to win" and he has dug in repeatedly on Twitter to slam Beijing's trade practices.
The market has turned into a gauge of how far investors think Trump will go — and how fast White House advisers can walk back his threats.
"The market is vacillating between trying to price in the worst-case possibility to the potential for something better," said Art Hogan, chief market strategist for B. Riley FBR. "There is a great fear that there will be a policy misstep and that we can tweet our way into a trade war."
Investors took their cues from White House advisers again on Monday.
The Dow climbed more than 400 points after Larry Kudlow, Trump's chief economic adviser, told reporters that a trade war was "imaginary" and "no tariffs have been enacted and discussions are ongoing." Most of the rally melted away, and the Dow finished up 46 points.
Kudlow has been making the television rounds and holding impromptu talks with reporters in recent days to ease investors' concerns about a trade war.
Investors were also calmed by comments from Treasury Secretary Steven Mnuchin, who told CBS's "Face the Nation" on Sunday that he didn't expect a trade war.
"It could be, but I don't expect it at all," he said.
On Friday, the Dow dropped 572 points after Mnuchin told CNBC that he saw the "potential for a trade war."
"With every step forward, we take two steps back and have to do a lot of explaining of what the policy is," Hogan said.
Related: Dow tumbles 572 points as trade war fears pummel stocks
The administration's pace of action on China has been dizzying.
First the US imposed tariffs on steel and aluminum imports. Then it proposed tariffs on $50 billion worth of Chinese goods, following an investigation into Chinese theft of American trade secrets. China said it would match the move with $50 billion in tariffs of its own on US planes, cars and soybeans.
On Thursday, Trump escalated the confrontation when he said he was considering an additional $100 billion in tariffs.
All this has happened in the last six weeks.
Related: Trump threatens China with new $100 billion tariff plan
Although the United States Trade Representative found that Chinese theft of intellectual property costs up US businesses up to $600 billion a year, business leaders warn that a trade war with China would stunt global economic growth, raise costs for producers and hike prices on consumers.
The unpredictable trade policy has intensified market concerns brewing since January.
The Dow shot up 32% last year, and Trump was its main cheerleader. Analysts raised their corporate earnings projections because they expected corporate tax cuts, and the Dow went from 25,000 to 26,000 in only seven trading days.
Stocks raced out of the starting gate this year after the tax cuts were passed.
"We started the year being emboldened by the recent tax reform legislation, but now that has morphed into concern," said CFRA chief investment strategist Sam Stovall.
Rising inflation and the possibility of more aggressive action by the Federal Reserve to prevent the economy from getting too hot triggered a sell-off in Feburary. Then came worries about new regulation on big tech companies.
Related: Dow drops 345 points as tech stocks get crushed
Now Trump's fight with China is the "clear and present danger," Hogan said.
The Dow has been dipping in out of correction territory — down more than 10% from its all-time high in January. And it has lost about a third of what it gained from Inauguration Day to the record high.
"The Trump slump is the result of his tweets and his seemingly unwillingness to listen to his advisers on global trade," Stovall said.
Trump acknowledged Friday in a radio interview that the market could take a short-term hit. "I'm not saying there won't be a little pain, but the market has gone up 40%, 42%, so we might lose a little bit of it," he said.
Earnings season can't come soon enough. Wall Street hopes that strong corporate profits will become the balm for a jittery market.
Related: JPMorgan Chase and other big banks take center stage
"It will be a nice chance for investors to take a step back," said Ryan Detrick, senior market strategist with LPL Financial.