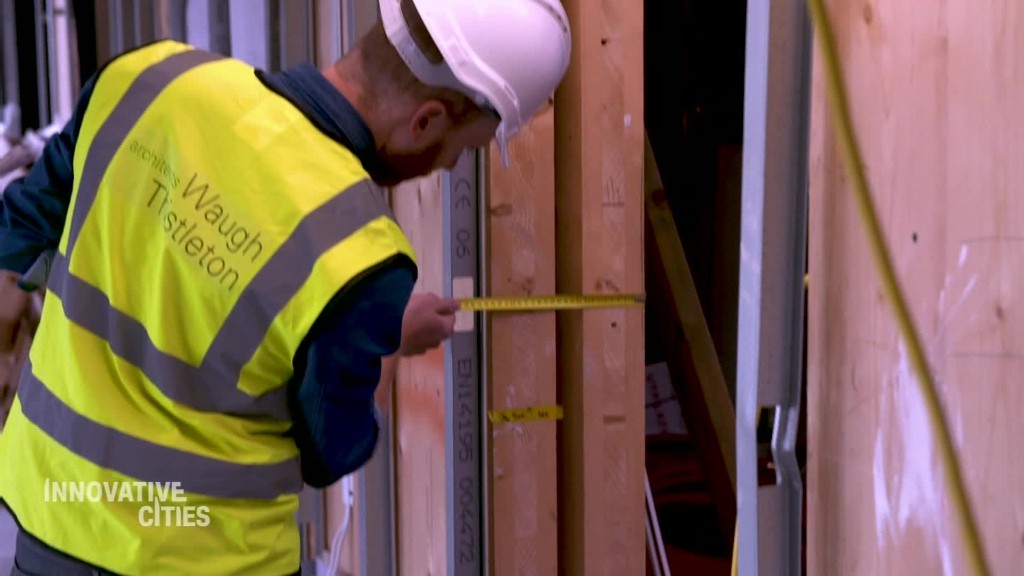 Apple has made good on its promise to go green.
On Monday, the tech giant announced that all of its retail stores, data centers and corporate offices now run on 100% clean energy.
The milestone includes facilities in 43 countries, such as the US, UK, China and India. Overall, Apple uses a variety of clean energy sources, such as solar technology, wind farms and new concepts like biogas fuel cells and micro-hydro generation systems for generating electricity.
In addition, nine more of its suppliers have also pledged to power their Apple production with 100% clean energy. There are now 23 suppliers committed to that goal.
Related: How office buildings are reducing their carbon footprint
"We're going to keep pushing the boundaries of what is possible with the materials in our products, the way we recycle them, our facilities and our work with suppliers to establish new creative and forward-looking sources of renewable energy because we know the future depends on it," Apple CEO Tim Cook said in a statement.
Apple (AAPL) says its data centers have been powered by 100% clean energy since 2014. Meanwhile, the company's renewable energy projects have cut greenhouse gas emissions from its global facilities by 54% since 2011.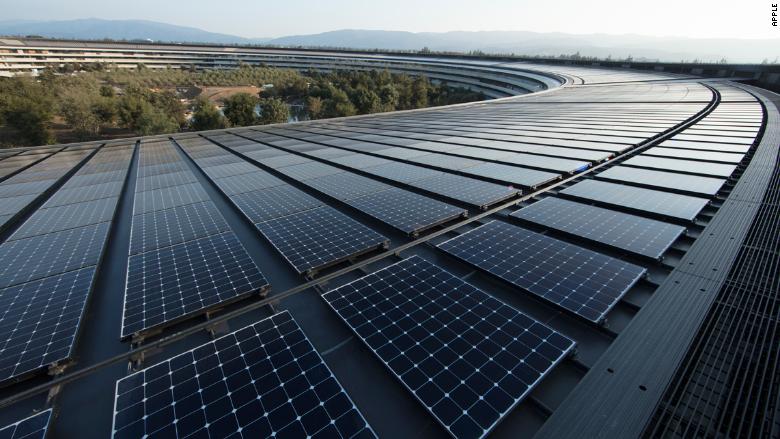 The company's new spaceship-like headquarters in Cupertino, California -- called Apple Park -- is its most high-profile renewable energy project. The building, which opened in 2017, has solar panels on the roof and gives back clean energy to the public grid during times of low usage.
Apple is growing its network of green data centers outside the US, and is currently building two new facilities in Denmark.
The tech giant is also working with a local solar company in Japan to install more than 300 rooftop solar systems.
Related: Why your next work meeting could be outside
Sustainability is a priority for many companies. Microsoft (MSFT) says its global operations have been carbon neutral since 2012, and its goal is to slash carbon emissions 75% by 2030. Meanwhile, Google (GOOG), which has been carbon neutral since 2007, reached 100% renewable energy for its operations last year.
Experts say it's a smart move for companies to become more sustainable not only for long-term cost savings but to attract and retain employees.
"There's competition for talent," said David Briefel, regional sustainable design leader at architecture firm Gensler. "[As] more leading companies incorporate these strategies, it sets the bar for everyone else."