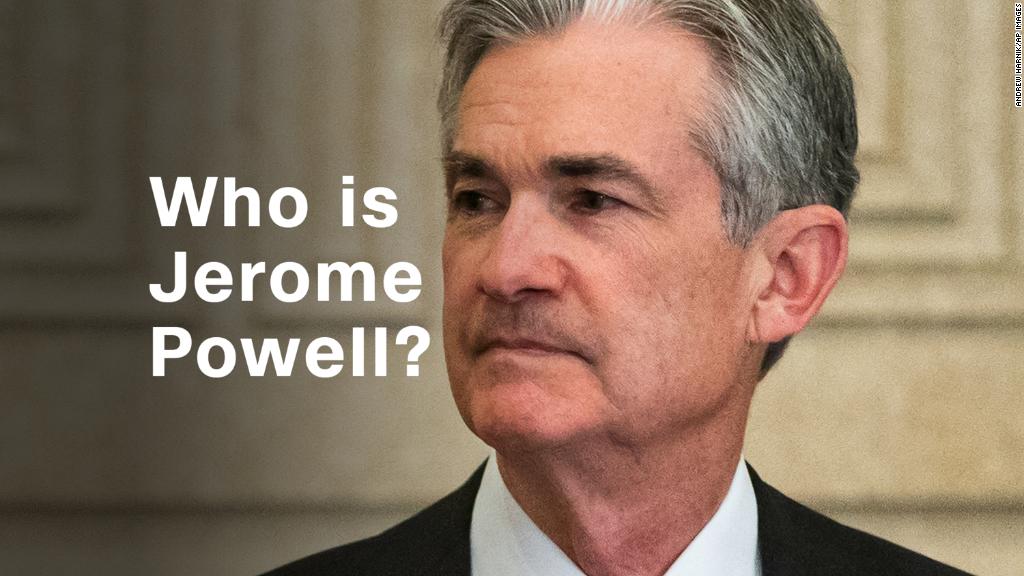 Interest rates are on their way up.
Buoyed by a strengthening economy and increased confidence that the Federal Reserve will reach its inflation target in the near future, central bank policymakers suggested the path of future rate hikes could be "slightly steeper" over the next few years than previously thought, according to minutes of their March meeting released on Wednesday.
"Members agreed that the strengthening in the economic outlook in recent months increased the likelihood that a gradual upward trajectory of the federal funds rate would be appropriate," according to the minutes.
In March, the Fed lifted the federal funds rate to a range of 1.5% to 1.75%. That was an increase of a quarter of a percentage point. The Fed's target rate helps determine rates for mortgages, credit cards and other borrowing.
Related: Fed raises interest rates in Powell's debut
According to the minutes, there was some debate by policymakers on whether to delay raising rates to a later meeting to send a strong signal to investors that monetary policy decisions would be based on incoming economic data. But they ultimately agreed to press ahead.
It was the sixth increase since December 2015, when the Fed started tightening monetary policy for the first time after the financial crisis. Rates are still extremely low by historical standards.
Fed officials were split on whether last month's policy meeting was the appropriate time to announce a fourth rate hike in 2018. The Fed has signaled it would raise rates three times this year.
At the March meeting, the Fed hinted it would favor a more aggressive pace to keep the economy humming in the coming years. It also shifted its plans to raise interest rates for next year, calling for three more rate hikes instead of two.
Nearly half of FOMC members, at the time, said they believed that would be necessary to raise rates faster if the economy keeps performing as well as they expect.
A hastened pace of interest rate hikes prompted some policymakers to suggest the possibility of revising the Federal Open Market Committee's statement "at some point" to acknowledge a monetary policy shift from "accommodative" to "neutral or restraining," according to the minutes.
Related: Fed raises interest rates in Powell's debut
Powell told reporters at his first press conference that economic forecasts can change, and the Fed could be "a little less gradual or a little more gradual" when it comes to future interest rate decisions.
Minutes of the March meeting, the first chaired by Jerome Powell, also indicated that policymakers were uncertain about the future of the economy because of the impact of tax cuts and the possibility a tit-for-tat trade war.
A "strong majority" of Fed officials worry that a trade war would harm the US economy, while most shrugged off the economic impact of steel and aluminum tariffs alone, according to the minutes.
Fed officials were deliberating their March rate hike decision just as the Trump administration was considering slapping tariffs on Chinese imports.
Most policymakers also weren't sure how much -- and when -- the tax cuts would boost the economy. It's rare for lawmakers to stimulate the economy with tax cuts when the economy is already at full steam. Overstimulating an already healthy economy could force the Fed to speed up interest-rate hikes.
During their March meeting, the Fed raised its economic growth forecast to 2.7%, up from 2.5% in December. That was before Republican tax cuts were enacted and lawmakers made a deal for $300 billion in additional government spending.