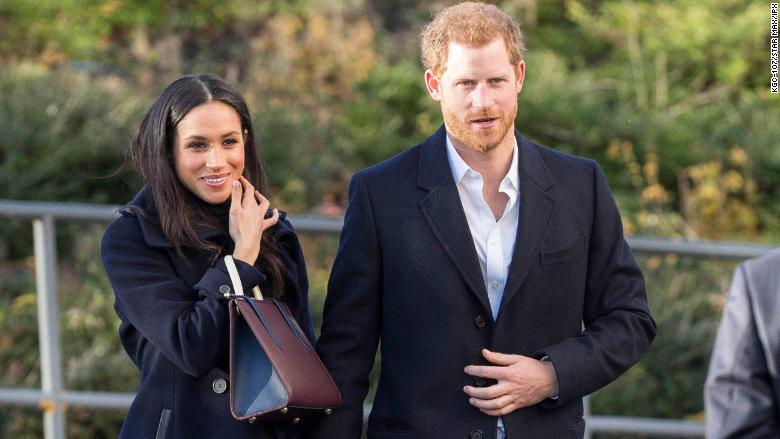 When Meghan Markle stepped out of a limousine for a stroll with Prince Harry just before Christmas, she gave a big boost to a small Scottish company.
The couple was visiting the city of Nottingham on their first official royal event following their engagement. For Leeanne Hundleby, co-founder of Scottish leather goods brand Strathberry, the most important thing was what Markle was carrying -- one of the company's bags.
"I was in a meeting and received a message from one of my colleagues," she told CNNMoney. "Soon after the phones started ringing constantly."
After Markle wore the company's $675 midi tote, the bag sold out in 11 minutes on the company's website and traffic across Strathberry's sites that day skyrocketed 5,000%.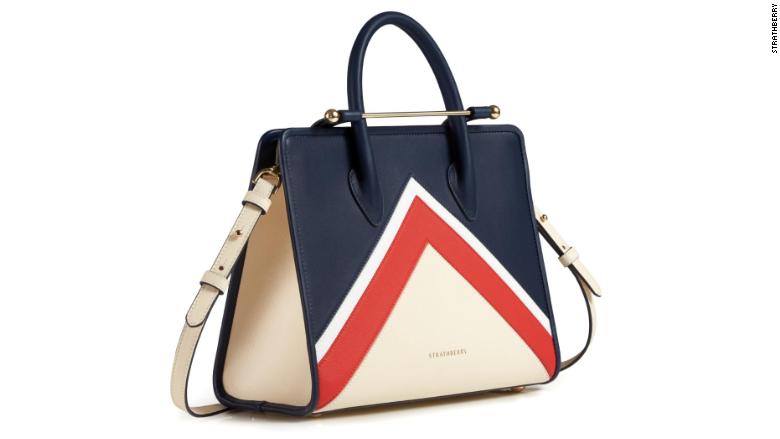 It was a huge boost to Hundleby and her husband, Guy Hundleby, the company's other founder.
The Edinburgh-based couple set up Strathberry in 2013. Their inspiration had come from a trip to Spain the previous year where they encountered a group of leather artisans.
"We always had a desire to do something different with our lives," Hundleby said. "We loved the idea of creating something global, yet still staying true to our roots."
They quit their jobs in production and finance to build the company. While neither had a background in fashion, they said design involving "clean lines and strong aesthetics" had always been a shared passion.
The couple, both of whom are 46 years old, work with Spanish artisans to make the bags, a process that can take up to 20 hours per product.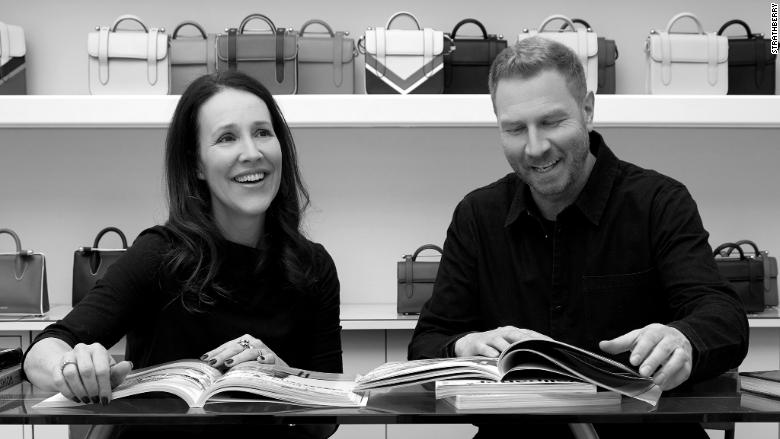 The name Strathberry is a nod to both the Scottish Gaelic word "strath," meaning a "wide river valley," and the berries that were traditionally used to dye Scottish materials.
For the first two years, the couple ran Strathberry out of their home, selling small, handmade batches of their bags at a few high end retailers in Britain.
In 2015, they launched a Kickstarter campaign that raised around £122,000 ($172,000). The money helped the brand expand its staff to about 20 employees and start selling bags in the United States, Asia and the Middle East.
Related: How a designer got his scarf into "Black Panther"
The Meghan effect
Strathberry bags had been carried in the past by celebrities including pop star Lily Allen, according to the company's Kickstarter page. But none of them had an impact on the scale of Markle.
And it's more than just a one-off bump. Strathberry's daily web traffic these days is roughly five times as high as it was before Markle was first spotted with the bag, Hundleby said.
In February, Markle gave the company another lift, carrying its $545 East/West Mini bag on a visit to Scotland. The bag sold out "almost immediately," Hundleby said.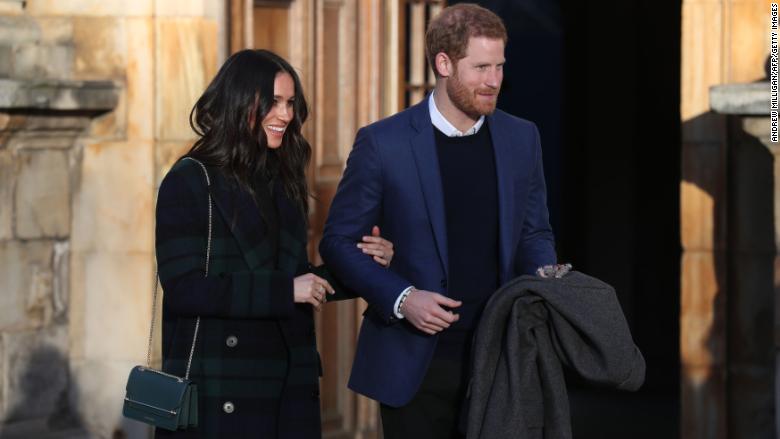 Strathberry said the first bag "found its way" to Markle after the company shared some of its products with high-profile stylists.
That move paid off. This year, Strathberry expects sales to increase as much as 40% thanks to the growing awareness of its brand.
Related: Scotland's craft beer punks are bringing their brews to America
The majority of its spring and summer collection has already sold out, and it's planning to send its products into more department stores in the UK and Malaysia.
"This is hopefully only the start to our journey," Hundleby said.