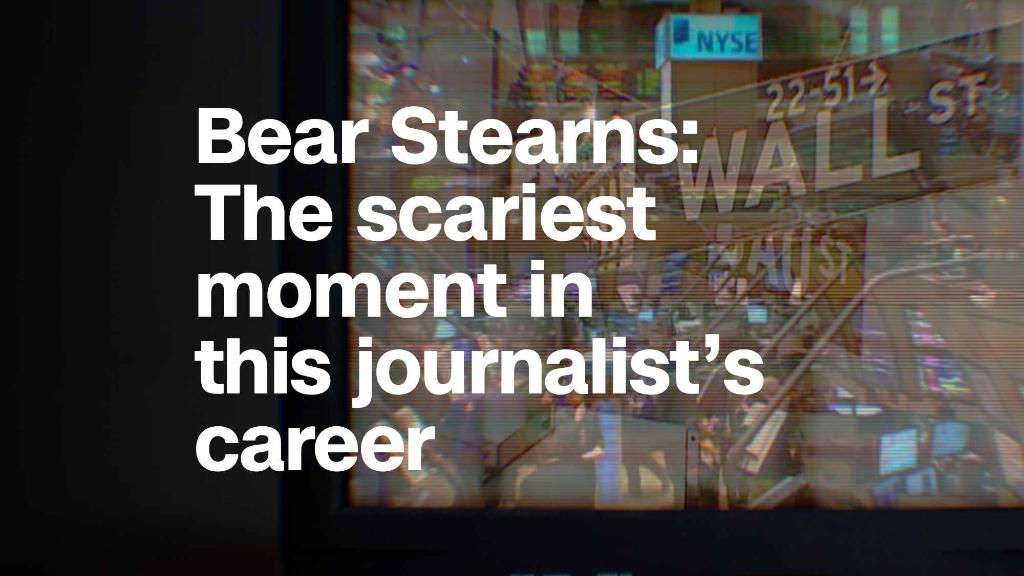 America's biggest banks could have a smaller cushion to weather the next financial storm.
US financial regulators are pushing to ease the amount of capital that mega banks must hold, softening one of the key safeguards put in place to prevent a repeat of the 2008 meltdown. Excessive borrowing at big banks helped deepen the last financial crisis.
The Federal Reserve and Office of the Comptroller of the Currency proposed a rule change late Wednesday that would revamp the way big banks' borrowing limits are measured. The new regulations, if enacted, would link these leverage capital requirements to the size and complexity of each bank.
The rule change would apply to the eight US banks regulatrors view as the most important to the global financial system: JPMorgan Chase, Citigroup (C), Bank of America, Wells Fargo (WFC), Goldman Sachs, Bank of New York Mellon (BK), State Street (STT) and Morgan Stanley (MS).
Regulators that President Trump installed blessed the relaxed capital standards, Obama appointees opposed the changes and expressed concern.
Collectively, the lending arms of these eight banks would need to hold about $121 billion less capital to be considered "well-capitalized" than the current rules require. Instead of being stored away for a rainy day, that money could be lent out to American families and businesses.
"It's hard to argue that's not a meaningful number. It is," said Joo-Yung Lee, managing director of North American financial institutions at Fitch Ratings. "But I don't think we would view it as banks being undercapitalized."
The change is more modest at the parent-company level. The capital requirement for the mega banks' holding companies would go down by just $400 million, or 0.04%. Banks could return that cash to shareholders through dividends and buybacks.
Related: 10 years later: Did we learn anything from the crisis?
The Fed and OCC said the goal is to avoid "discouraging firms from participating in low-risk activities" and to ensure rules are "more closely tailored to each firm."
Wall Street seemed pleased with the proposals. Shares of JPMorgan (JPM), Citi, Bank of America (BAC) and Goldman Sachs (GS) all rose about 2% on Thursday.
Fed Governor Lael Brainard, who was nominated by President Obama, voted against the rule change, while Chairman Jerome Powell and Governor Randy Quarles, both Trump appointees, endorsed it.
Brainard said in a speech on April 3 she would be "reluctant" to ease restrictions on mega banks, "especially since credit growth and profitability in the US banking system are robust."
Despite the push to slash financial regulations, banks have never been more profitable. They've also handed out near-record amounts of dividends and loans to businesses. Household debt is also at an all-time high.
Related: The stunning downfall of Bear Stearns and its CEO
Another bank regulator, the Federal Deposit Insurance Corp., declined to back the proposed changes.
FDIC Chairman Martin Gruenberg, who was appointed by Obama, said in a statement that strengthening leverage capital requirements for big banks in the United States "was among the most important post-crisis reforms."
Gruenberg, who Trump plans to replace, noted that excessive borrowing "helped deepen the financial crisis."
Fitch's Joo-Yung Lee said "diminishing regulation is somewhat negative" because higher levels and quality of capital "helped promote confidence in the US banking system."
However, she said the "impact to the financial soundness" of each bank will depend on how aggressively managements respond to relaxed rules.
Regional lenders and community banks would not be helped by the relaxed capital rules. However, they would benefit from a bill making its way through Congress. The legislation, crafted by Republican Senator Mike Crapo, would loosen Dodd-Frank rules in an effort to stimulate the economy.
Bank regulators proposed other changes this week that could ease further the regulatory burden on banks.
The Fed on Tuesday unveiled a plan to revamp the annual "stress tests" that banks face to see how they'd fare in a recession. The central bank said the simplified rules for the big banks would not undermine the strength of the financial system.
Jaret Seiberg, analyst at Cowen Washington Research, said in a report that the proposed changes "should help the biggest banks." Yet he said the rollback is shy of what mega banks expected "given Team Trump's takeover of the banking agencies."