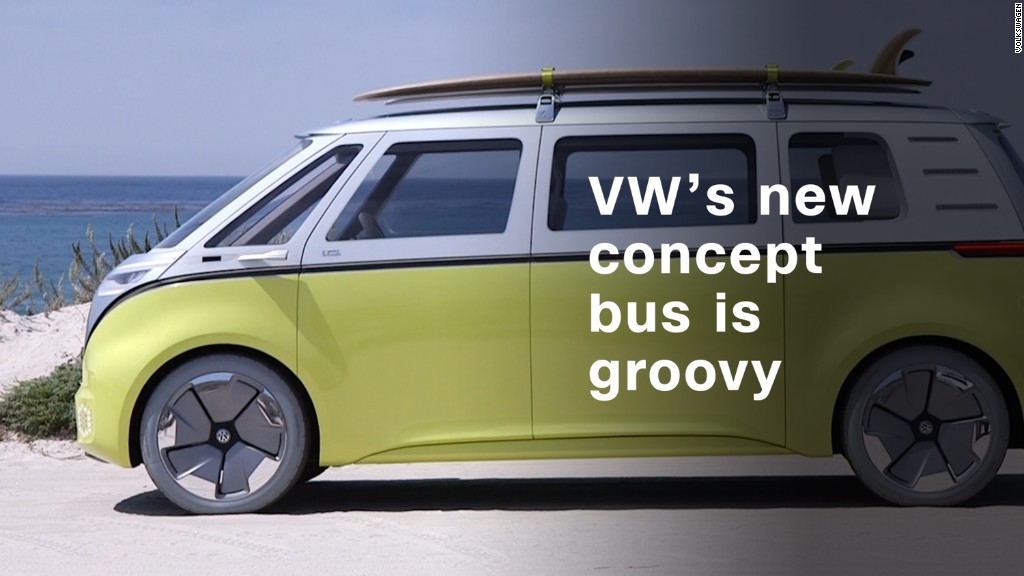 Volkswagen has replaced its chief executive in a sudden management overhaul aimed at making a clean break from its diesel scandal and preparing the automaker for major industry changes.
The company confirmed Thursday that CEO Matthias Mueller would be replaced by Volkswagen brand chief Herbert Diess.
Volkswagen (VLKAY) is the biggest auto manufacturer in the world by sales, delivering a record 10.7 million cars in 2017.
Mueller, who has been in the top job for less than three years, took over the role as public outrage peaked over the company's diesel emissions scandal.
Diess currently heads the firm's namesake Volkswagen division, but now takes over a larger parent company that owns brands including Porsche, Audi, Bentley, Bugatti and Lamborghini.
Shares in Volkswagen spiked earlier this week after the company said it was considering management changes. The stocked jumped another 1.5% in Frankfurt on Friday.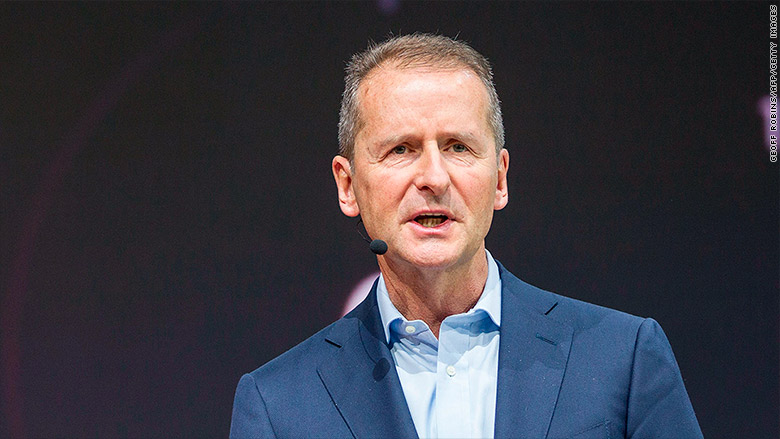 Volkswagen admitted in 2015 it had rigged millions of diesel engines to cheat on emissions tests. The scandal sent its share price plunging, and caused consumers and regulators to reevaluate diesel technology.
The automaker's share price has since recovered, but some lawsuits are still pending. The scandal has cost the company over $30 billion.
Related: Europe wants to make it easier to sue companies
Volkswagen, which employes over 640,000 people, turned aggressively to electric cars under Mueller's leadership.
In September, the automaker said it would spend over €50 billion ($62 billion) on battery technology as it pushes to electrify all 300 models in its range by 2030. It has promised more than 80 new electric and plug-in hybrid models by 2025.
Volkswagen has also put huge emphasis on China, branding the market "decisive" for its future success. The group sold more than 4 million cars in China in 2017, far more than in any other country.