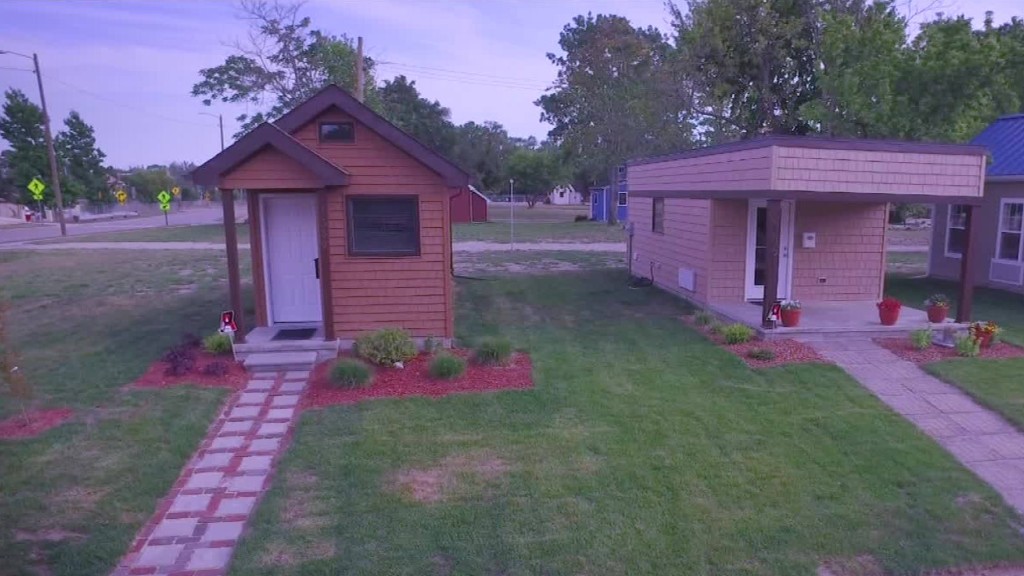 Zillow is the site you go to when you want to know how much more the house you bought a few years ago is now worth -- not to mention the homes of all your neighbors.
But the real estate information company is planning to get into the business of buying and selling houses too.
The company announced Thursday afternoon it was looking to potentially flip homes in the Phoenix and Las Vegas areas, saying in a press release that "when Zillow buys a home, it will make necessary repairs and updates and list the home as quickly as possible."
"A local agent will represent Zillow in the purchase and sale of each home, enabling agents to earn commissions," the company added.
During a conference call with analysts Thursday, Zillow chief financial officer Kathleen Philips said the company was planning a turnaround time of no more than 90 days between when it bought a home and then sold it.
The practice of flipping a home -- buying it, fixing it fast and then selling it -- can be very lucrative. But it is also risky. That seems to be the reason why shares of Zillow (ZG) plunged 8% Friday.
It didn't help matters that the company also warned it would lose money in the first quarter -- even though it boosted its sales forecasts.
Related: Warning signs in the housing market haven't hurt Zillow yet
Analysts peppered Zillow executives with questions about the company's new strategy during the conference call.
Ronald Josey of JMP Securities wondered why Zillow was deciding to become a real estate investor.
"Most of Zillow's mission is about being in a marketplace with advertising-based tools and to help referrals for agents," he said. "But now with taking on inventory, it's a little bit of a different picture," he said.
Lloyd Walmsley of Deutsche Bank was even more blunt. "Why now?" he asked. "This seems like an awfully big pivot in terms of business model, taking a lot of inventory risk and using a lot of capital."
Zillow CEO Spencer Rascoff defended the shift in strategy though, arguing that it makes complete sense for Zillow to be involved in buying and selling homes.
"The days of pushing a button and generating an email to a real estate agent is no longer as magical as it was in 2005," Rascoff said in response to Josey's question.
"In 2018 and beyond, the consumer expects something quite different. Some portion of those consumers expect a fully seamless and nearly instantaneous sale of their home," he added.
And Rascoff had this response for Walmsley.
"We believe that there's a big opportunity here. We've been looking at this for more than a year," he said. "I can say without exaggeration that no company understands the American home buyer and home seller better than Zillow Group. And after extensive study, we believe that this is a big opportunity. So that's why now."
Bobby Montagne, CEO of real estate lender Walnut Street Finance, thinks this could turn out to be a brilliant move for Zillow as well -- even if Wall Street seemed to disagree Friday.
Montagne points out that buying and selling homes is still largely a fractured, mom and pop business.
"Zillow brings scale and a breadth of information to the home purchase process," he said, adding that another big Wall Street firm recently entered the market too. Goldman Sachs (GS) bought Genesis Capital, a company that lends to investors looking to flip homes, late last year.