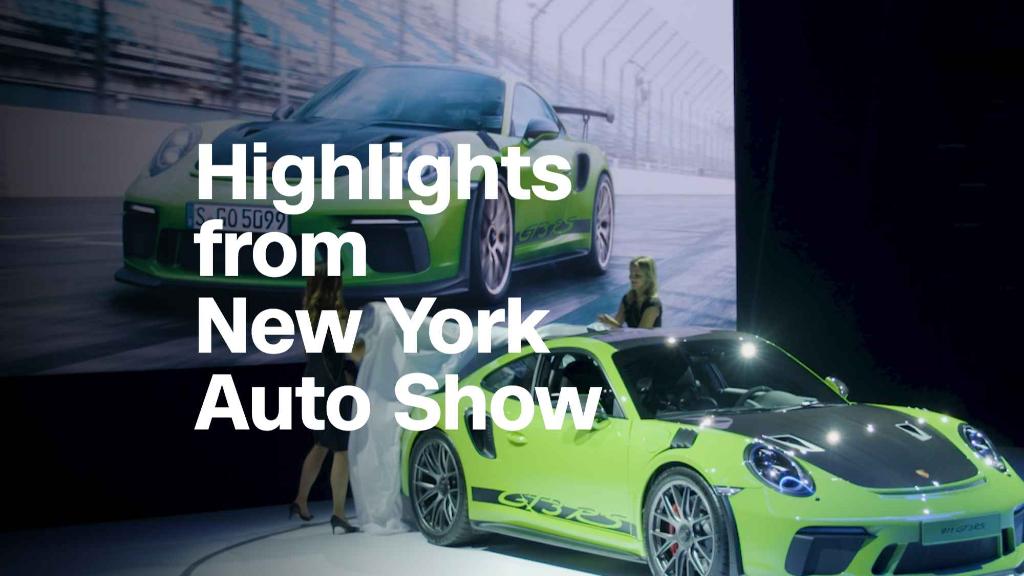 Americans buy plenty of Kia cars and SUVs. But the Korean automaker still gets no respect.
For instance, I suggested to a colleague who was in the market for a new car that he should consider buying a Kia.
"Oh, God no!" he said, without even a slight pause, "I'd feel like I'd failed at life!"
Among the general public, Kia is rated highly for exactly two things, fuel economy and affordability. That's it. The brand is seen as below average for dependability, styling, performance and comfort, according to a survey by the web site Kelley Blue Book.
But if you ask the experts you get a very different story. Kia is ranked near the top in reliability and owner satisfaction by Consumer Reports, which surveys actual owners. The magazine's car testers also rate it very highly in performance and practicality.
When people look at real vehicles with the badges removed, Kia ranks among the best looking, too, said Kelley Blue Book analyst Akshay Anand. That's not surprising, since Kia's lead designer, Peter Schreyer, used to work for BMW and Audi.
So if Kia makes good-looking, fun-to-drive, reliable cars, what's the problem?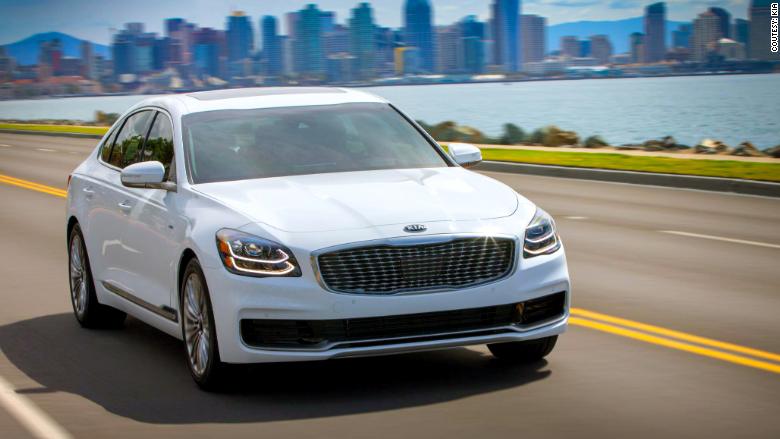 It all dates back a long way to when Kia first entered the US market in 1994.
"Those cars were pretty rough," said Eddie Alterman, editor-in-chief of Car and Driver magazine.
Kia quickly improved its cars to meet the demands of this hyper-competitive market like its sister-brand, Hyundai, did when it entered the US market eight years earlier.
But in the car industry, 24 years just isn't that long.
Chevy Bolt named best small green car by Consumer Reports
It can take decades to shift brand perceptions, said Alterman. People only shop for cars once every few years and, outside of that, they're usually not paying much attention.
At the New York Auto Show last month, Kia unveiled an important weapon its ongoing war against "Yeah, whatever."
The new Kia K900 is a large luxury car expected to sell for over $60,000. It's very good looking. It's powerful. It's big. It has an elegantly designed interior filled with real leather and wood. It's actually the second version of the K900 to be sold in the United States but this K900, Kia product planning chief Orth Hedrick promised, will be a true luxury car.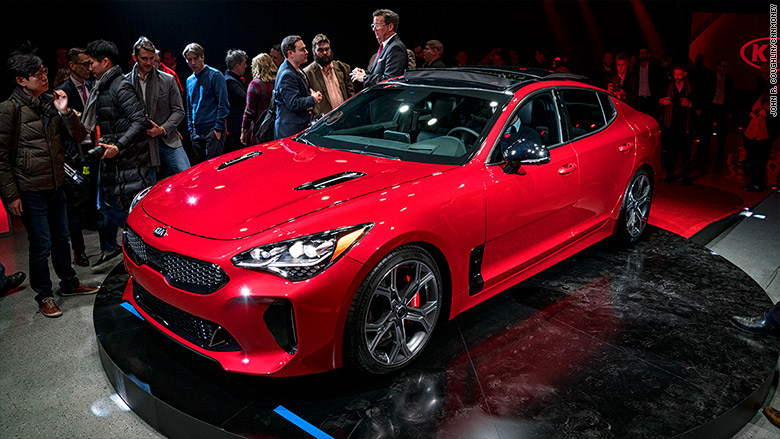 Kia probably won't sell lots of these new K900s. But that's OK. The car's other purpose is to prove that a Kia can legitimately demand luxury prices. That will in turn elevate the brand's image.
Kia also recently released another all-new head-turner -- the Stinger sports sedan. Critics compare it to cars like the BMW 4-series, although Car and Driver, for one, says it's not quite that good. But the price is $10,000 less, which could make up for the fact that it doesn't feel quite as solid in a tight corner.
The Stinger is meant to win over true car enthusiasts, the sort who read magazines like Car and Driver and Motor Trend and who advise their car-shopping friends.
Of course, they might still get a reflexive "No way!" but at least its progress.
--Correction: An earlier version of this story misstated when Kia entered the US market.