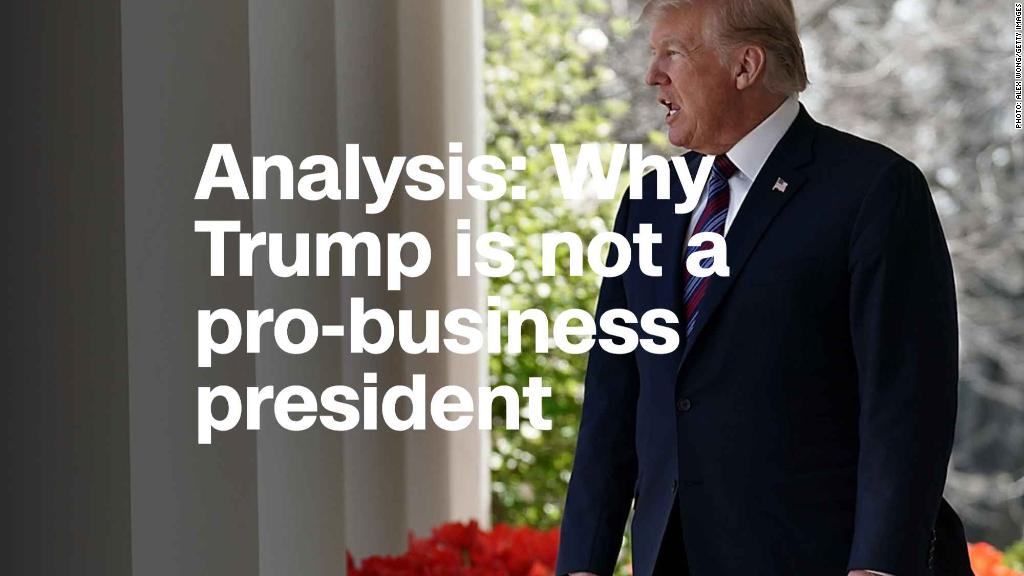 President Donald Trump wants to take another look at the huge Pacific trade deal that he yanked the United States out of last year -- but getting the world's largest economy back in would be tough.
The 11 countries Trump left in the lurch when he withdrew from the Trans-Pacific Partnership just days after taking office have forged ahead with a new agreement without the United States.
Trump asked his top trade and economic advisers on Thursday to investigate "whether or not a better deal could be negotiated," the White House said.
During his election campaign, Trump slammed the TPP as a "disaster." Pulling out of it fulfilled a key campaign promise. So why the apparent change of heart?
The China factor
Experts say trade tension with China is a big factor. Spearheaded by the Obama administration, the original TPP deal was seen as a way of creating a Pacific counterweight to China's rising economic clout. Beijing is not in the TPP, but some supporters of the pact said it could encourage China to change its behavior on trade.
"I think this is part of the administration's growing awareness that bilateral pressure on China is unlikely to get the job done on its own," said Edward Alden, a senior fellow at the Council on Foreign Relations who specializes in trade and economics. "The TPP was a source of leverage against China, but President Trump simply didn't listen to those who were making that case before he pulled the plug."
Related: How much ammo does China have for a trade war?
Trump said in January that he would consider joining the new TPP if the terms were improved. Since then, relations with China have deteriorated -- the Trump administration imposed tariffs on steel and aluminum, and has threatened to slap new taxes on $150 billion of Chinese goods. China has retaliated with tariffs on a range of US products, such as fruit and pork, and threats to hit even bigger exports, including soybeans.
That's left many American farmers upset that they're missing out on the export opportunities that countries such as Canada, Mexico and Australia get from the TPP, and fearful about the damage China could do to their business.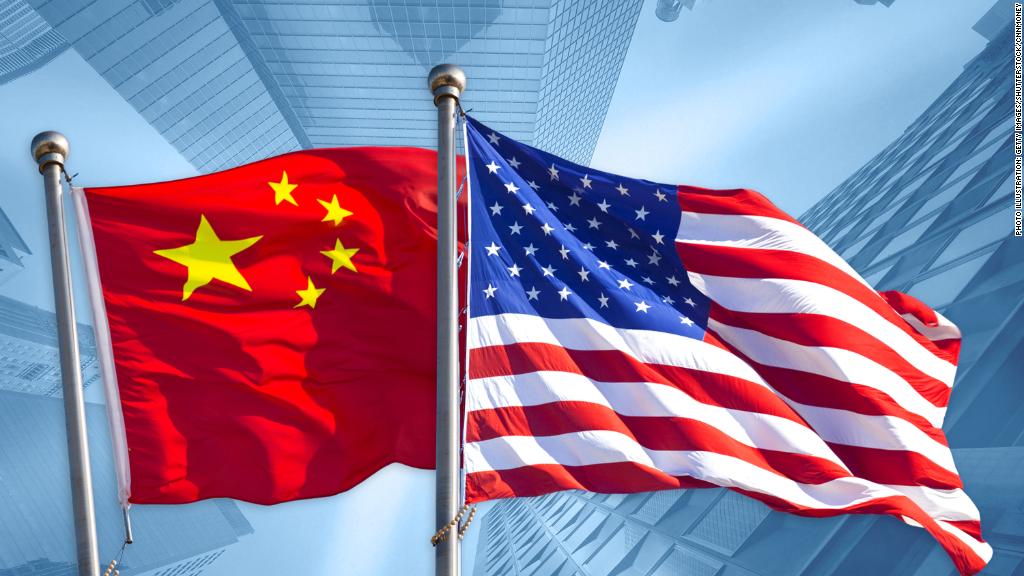 'The US position is much weaker now'
Despite pressure on Trump from Republican lawmakers from farming states, such as Senator Ben Sasse of Nebraska, the United States won't find it easy to get back into the TPP.
Trump on Thursday reiterated the stance he took in January that he would only join the pact if it were "substantially better" than the one Obama negotiated. Experts say that will be tough now that the other countries have moved on.
"The Trump administration would have had a strong hand if it had insisted on renegotiating TPP when the president took office in January 2017," Alden said. "The US position is much weaker now."
A number of provisions covering issues like intellectual property that the US government successfully pushed into the original deal were suspended in the new TPP signed last month. Bringing them back would require the agreement of all 11 signatories.
Related: How China ended up posing as the defender of global trade
The other TPP countries might be willing to do that in exchange for greater access to the US market, said Deborah Elms, executive director of the Asian Trade Centre in Singapore. But if the Trump administration starts asking for further changes, that would make it harder to swallow.
"The original members just spent five long and painful years negotiating the deal only to be 'left at the altar' by the Americans," Elms wrote in a blog post. "They then spent another long year working through modifications to the text to make it palatable for everyone. No one is likely to be in any mood to consider new demands by the United States."
No appetite 'for substantial renegotiation'
Some TPP countries responded cautiously to Trump's rethink.
"We would like to welcome the president's remarks if it means that he recognizes the meaning and effect of the TPP," said Yoshihide Suga, the Japanese government's chief cabinet secretary. He warned that "it is extremely difficult to take out one part and renegotiate," a point that was underscored by New Zealand.
"If the United States genuinely wished to reenter, that would trigger another process of engagement and negotiation," New Zealand Prime Minister Jacinda Ardern said. "It's not simply a matter of slotting into an existing deal."
Australian Trade Minister Steven Ciobo said he would welcome renewed US interest in the TPP but the priority right now is bringing into effect the deal the 11 countries signed last month.
"There isn't an appetite for any substantial renegotiation in any material way of the TPP," he said.
Related: The stock market can't figure out Trump's trade policy
One approach the Trump administration could take is to agree to the existing pact and then try to strike side deals with individual countries in specific areas, such as trade in automobiles with Japan.
"But then you'd have to get Japan to agree to it," Elms said, predicting that the 11 current members would not be "wildly enthusiastic" about the idea of bilateral negotiations with the Trump administration.
Even if Trump does decide to push through a return to the TPP, he might struggle to get it approved by Congress.
It would be hard to renegotiate a deal in time to get lawmakers to vote on it before midterm elections in November.
And "if the Democrats take the House in November, the likelihood that they will pass a Trump-endorsed TPP is virtually nil," Alden said. "The opportunity has almost certainly passed."
-- CNN's Vasco Cotovio and Yoko Wakatsuki contributed to this report.