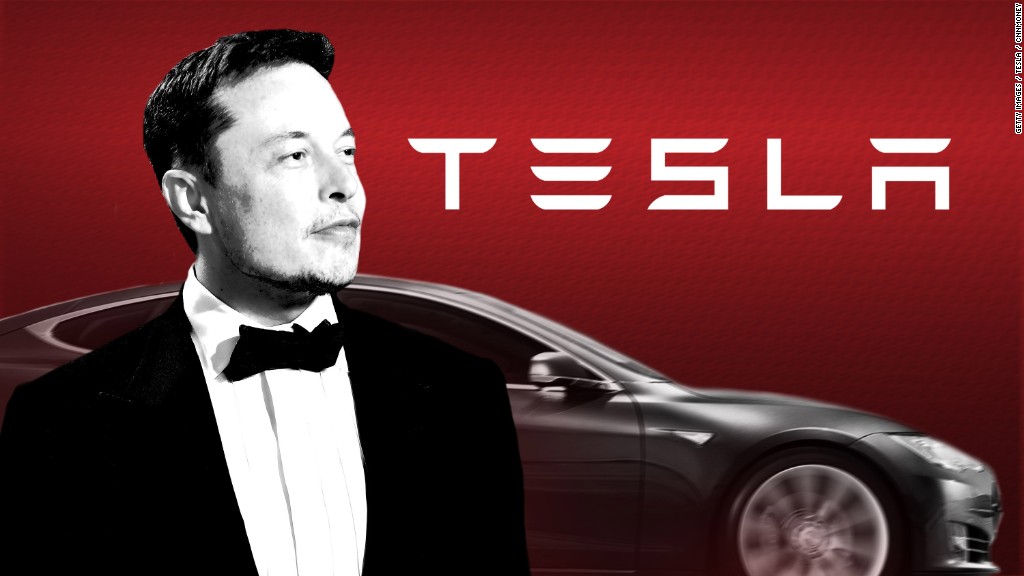 Elon Musk says he's finally ready to start making money.
In a bold early-morning tweet Friday, he pledged that Tesla would turn a profit in both the third and fourth quarter of this year. It would be a pretty remarkable achievement, even for a man who intends to colonize Mars.
Since going public in 2010, Tesla has lost a total of $4.6 billion, managing to turn a narrow profit in just two quarters -- one in 2013, one in 2016.
But on Twitter Friday, Musk took a swipe at the Economist, which reported an estimate by the Wall Street firm Jefferies that Tesla will need to raise between $2.5 billion and $3 billion later this year to avert a cash crunch.
"The Economist used to be boring, but smart with a wicked dry wit. Now it's just boring (sigh). Tesla will be profitable & cash flow positive in Q3 & Q4, so obviously no need to raise money," he tweeted.
For much of Tesla's lifetime, it's concentrated on growing the company rather than turning a profit. Investors and lenders have provided the electric car maker billions of dollars so that it could design ground-breaking electric cars, open a network of charging stations and a massive Nevada factory to build the batteries needed to power the cars.
Related: Analysis - Tesla should be held to a higher standard
But its shares have been battered recently by concerns that it's woefully behind on the production of its Model 3 sedan, its bid to become a mass-market automaker. Tesla has received 500,000 orders for the car, but only about 12,500 of them rolled off the assembly line through the end of March. Shares of Tesla (TSLA) tumbled more than 20% since hitting a record high last September.
Both Tesla and Musk have publicly debunked the idea that the company will need to raise more money. But Musk's promise to be profitable is far more brash than his previous, more measured comments about getting into the black.
For instance, in February he said, "It's not certain, but I'm cautiously optimistic that we will actually be....profitable with no asterisk," at some point in 2018. At that time Tesla had just posted a full-year loss of nearly $2 billion for 2017.
Related: Tesla clashes with NTSB over probe of fatal autopilot crash
But if the company can start building the Model 3, at a significantly faster pace, it will be able to bring in a significant amount of cash.
Tesla has predicted it will be building 5,000 Model 3's a week by the end of June, and that it will soon be building 10,000 cars a week, or about a half million a year. That would be significantly more than the roughly 340,000 cars it has sold since it built its first car in 10 years ago.
Still the Jefferies analysts aren't the only ones wondering if Tesla is running out of money. Moody's recently downgraded the stock further into junk bond status and suggested it could face further downgrades. At least one hedge fund, Vilas Capital Management, has taken a large short position, betting that the company's stock is likely to plunge due to continued problems.
Related: Tesla has a problem. Maybe a big problem
Despite Musk's bold profit forecasts, Tesla (TSLA) shares were only up only 2% in Friday trading.
That might be because Musk has a long history of failing to deliver on his promises. When Tesla started building the Model 3 in July of last year, Musk predicted the company would churn out 5,000 Model 3's a week by the end of the year. Instead, it had only built a total of 2,700 by the end of 2017.