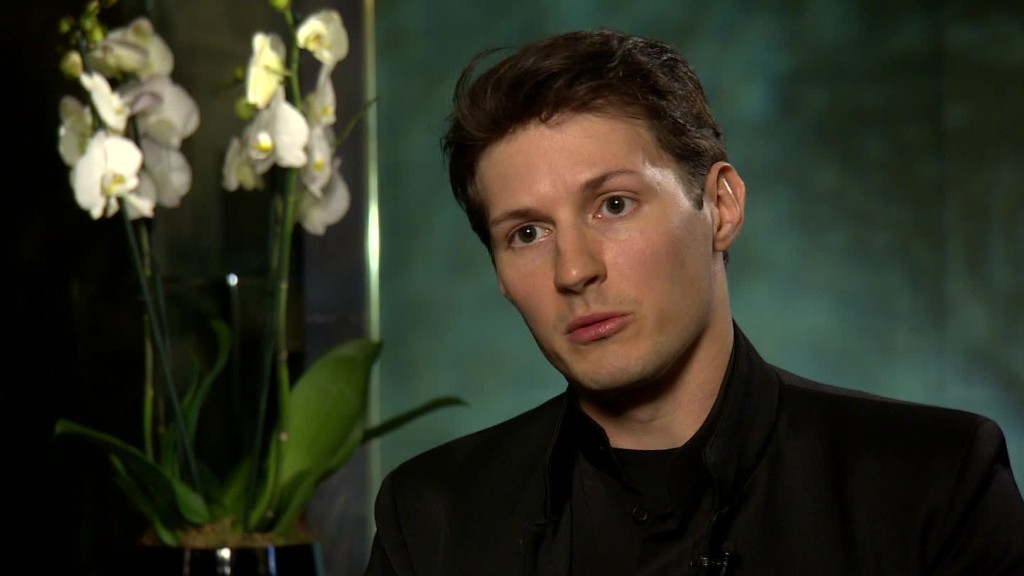 The Russian founder of Telegram has vowed to fight Moscow's attempts to ban his encrypted messaging app in a dispute over data privacy.
Pavel Durov said in a social media post that Telegram would use "built-in methods" to bypass the ban, but cautioned the service may not be available without virtual private networks, or VPNs.
A court in Moscow banned Telegram on Friday after the company refused to provide encryption keys to the FSB, a Russian security agency. Telegram plans to appeal the ruling, according to official state media.
Roskomnadzor, the country's communications regulator, said it would start the process of blocking the service once it receives the official court decision. The app was still working on Friday afternoon in Moscow.
The regulator filed a lawsuit against Telegram last week, accusing it of breaking a law that requires tech companies to provide authorities with information on how to decode messages.
In the past, Telegram has argued that encryption is at the heart of its product.
"Since the day we launched in August 2013 we haven't disclosed a single byte of our users' private data to third parties," Telegram said in a statement in March.
Kremlin spokesperson Dmitry Peskov was asked by reporters about his own use of Telegram on Friday.
"Once it stops I'll use something else," he said during a press conference. "I'm not a very sophisticated user, this is very complicated for me."
Telegram, which says it has 200 million users worldwide, is not the only tech company to clash with national authorities over encryption.
Related: Secret message apps on the rise at work
The US Department of Justice tried to force Apple (AAPL) to help bypass the security features of an iPhone used by the perpetrator of a terror attack in San Bernardino.
Apple (AAPL) refused to comply, arguing that creating a security backdoor would compromise the security of all iPhone users. The DOJ took the company to court, but it dropped the issue when it was able to break into the phone without Apple's assistance.
WhatsApp was blocked several times in Brazil in 2016 after the messaging service, owned by Facebook (FB), refused to provide user data to law enforcement authorities.
-- Mary Ilyushina and Alla Eshchenko contributed reporting.