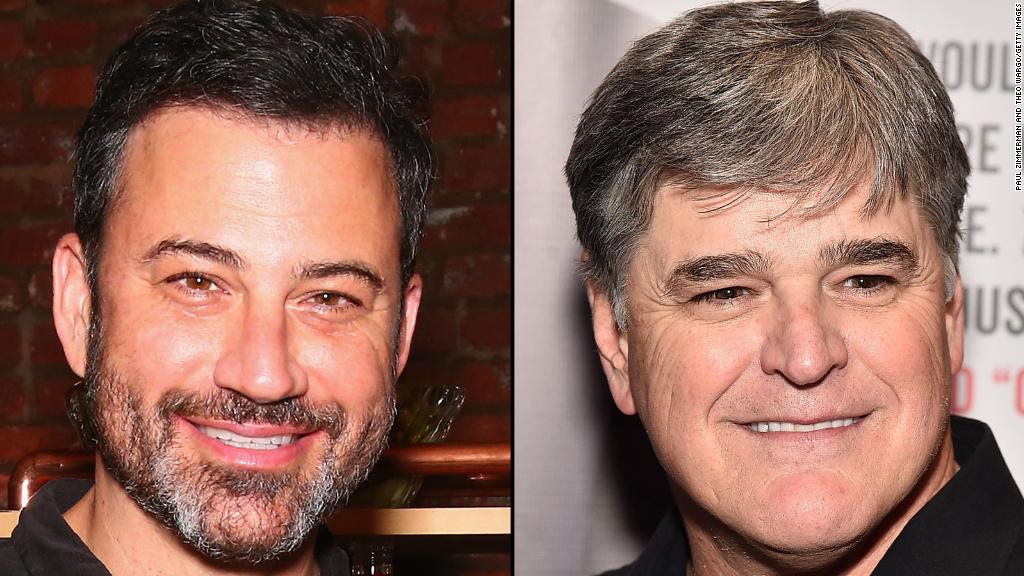 If you were to have only watched or read Fox News over the past week, there's a good chance you might believe Lynnette Hardaway and Rochelle Richardson, two pro-Trump social media personalities most commonly known as "Diamond & Silk, " had been banned or censored by Facebook.
The problem is it wasn't true. Hardaway and Richardson, who are sisters from North Carolina, were at one point earlier this month erroneously told by Facebook that their content had been deemed "unsafe for the community," but the Diamond & Silk page was never banned. It was never taken down. It was never censored. Data from an analytics firm owned by Facebook shows it has not lost a significant amount of its influence on the social network. At least one of their complaints appears to have been the result not of an anti-conservative bias, but a technical issue with how a post on their page was set up.
But Fox News and a cluster of conservative outlets fueled that narrative. Fox News allowed the two sisters to go on some of its top shows, including "Fox & Friends" and "The Ingraham Angle," and claim they had been censored, and do so unchallenged. And, sparked by Fox News' coverage, other online media organizations on the right published stories in line with the same narrative.
Related: Will the spate of lawsuits against fringe media stop the flow of conspiracy theories?
The tidal wave of media coverage didn't just mislead viewers; it likely influenced the Mark Zuckerberg hearings on Capitol Hill. Several lawmakers chose to use at least a portion of their time questioning the Facebook chief to ask him about the supposed censorship of Hardaway and Richardson. The hearings were scheduled to address Facebook's use and protection of user data in the wake of the Cambridge Analytica scandal.
Throughout last week, officials working on Facebook's public relations effort attempted to set the record straight. They reached out to Hardaway and Richardson. They reached out to Fox News. But it was all to no avail.
The controversy was rooted in some legitimate grounds. The two sisters said on their page that Facebook, after months of communication over their complaints of what they believe is decreased engagement with their page, had sent them a message notifying them that their content had been determined to be "unsafe for the community."
That message certainly sounded bizarre and, when Hardaway and Richardson appeared on "Fox & Friends," it touched off a frenzied news cycle on the right. Articles sprouted up everywhere, from Fox News' own website to Breitbart to The Gateway Pundit.
It was a story that fit perfectly into a conservative media narrative that posits the large tech platforms are biased against conservatives. And when conservative media outlets told the story, it more often fit that narrative than the facts. The Gateway Pundit, for instance, inaccurately wrote in a headline that the duo had "been censored." Others made similar rhetorical leaps, suggesting that Facebook had taken certain actions against the page, like banning or suspending it, that it had not.
Related: Netflix is unstoppable
After the whirlwind of coverage, Facebook said in a statement that the message Hardaway and Richardson received was "inaccurate" and "not reflective" of how it communicates with page owners. The company added that it had reached out to Hardaway and Richardson to discuss the issue.
An examination of data available from CrowdTangle, an analytics firm owned by Facebook, also showed that the Diamond & Silk page followed normal traffic patterns of peaks and valleys, and was on the uptick headed into April. The data, first reported on by the liberal website Think Progress, showed the page had experienced a 47% increase in likes over the past 12 months.
The news cycle, however, did not end in light of these facts. Hardaway and Richardson prompted a second wave of headlines in conservative media when they disputed Facebook's assertion that it had communicated with them, and continued to suggest that their page and its content were being suppressed by the social media company. On Wednesday, they sent out a fundraising email asking for help to stop Facebook's "censorship."
Emails obtained by CNN, which were first reported by conservative commentator Erick Erickson, call into question Hardaway and Richardson's claim that Facebook did not communicate directly with them after the controversy began. On Monday at 4:46 p.m. PT, Neil Potts, who works in Facebook's Product Policy department, emailed Hardaway and Richardson at the address listed with their Facebook account to notify them that the first message they had been sent informing them their content was "unsafe" was "inaccurate."
Potts explained Facebook's policies to Hardaway and Richardson and concluded, writing, "We sincerely apologize again for the mishandled communications and are available and eager to connect by phone to review outstanding questions you may have."
Related: Fox News analyst blasts network as 'propaganda machine' while announcing departure
Several hours later, at 9:45 p.m. PT, Potts sent another message, this one CC'ed to the email address provided on Hardaway and Richardson's website: "I previously sent the following email to the accounts you had on file, and I am now resending it to your Diamond and Silk email account as well. I look forward to catching up at your earliest convenience."
But on Monday night's "Ingraham Angle," which aired at 10 p.m. ET, hours after Facebook's first message had been sent, Hardaway claimed, "Nobody has communicated with Diamond & Silk. So that is a lie that Facebook is putting out there."
On early Tuesday morning, the company attempted to reach the sisters by phone. A representative for Facebook said the company tried calling Hardaway and Richardson on Tuesday at 8:00 a.m. PT and 10:30 a.m. PT. Facebook also used its official company account to leave a comment on a Facebook post in which Hardaway and Richardson said they had not heard from the company. And late Wednesday night Pacific time, Facebook used its official Twitter account to tweet at them three times.
But on Thursday, the sisters were back on Fox News, claiming that the company had only reached out to them through Twitter. The false claims went unchallenged by host Neil Cavuto, despite Erickson having previously reported on the emails sent by Facebook, and ThinkProgress having already reported the CrowdTangle data.
Instead, Cavuto asked, "Do you think Mark Zuckerberg does have a bias against conservative sites -- conservative participants?" Hardaway eagerly replied, "Yes we do." She then repeated, unchallenged, the allegations that Facebook was suppressing content on the Diamond & Silk page.
Related: How the Trump-friendly National Enquirer has been promoting his presidency
In social media posts on Friday, the sisters continued claiming their content was being suppressed by Facebook. They pointed to a post on their page that had low reach and was not eligible for "boosting" -- an option Facebook offers accounts whereby they can pay to make a post reach more users. Facebook responded on Twitter, noting the post in question had a "Send Message" call to action. "If you have messages turned off on your page, that would explain why you can't boost the post, and why people aren't seeing it," Facebook said.
In an emailed statement sent Friday, Hardaway and Richardson told CNN, "We've made contact with Facebook and are looking forward to getting this matter resolved." The two sisters did not respond to follow up questions about why they had claimed Facebook had not contacted them.
By Friday, it seemed that Fox News -- a representative for which did not respond to requests for comment -- was starting to back off the claims made by Hardaway and Richardson. Cavuto hosted another segment on the issue, but this time appeared more skeptical of the sisters' claims. "I do not know what the real skinny is," he conceded. Other panelists on his show suggested perhaps there was a broader point to be made about big tech being biased against conservative viewpoints, but noted Hardaway and Richardson's case might not be the best example.
Fox News did not respond to requests for comment.