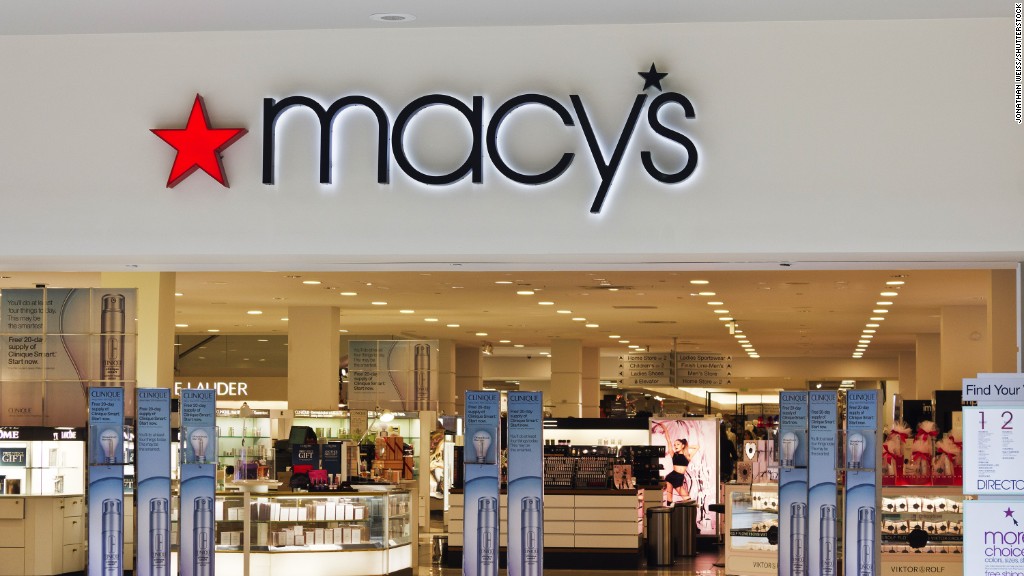 Lower retail sales in December, January and February raised fears that the main growth engine of the US economy was finally slowing. But there's good news about American shoppers.
According to the latest figures from the government, retail sales rose 0.6% from February to March, higher than expected. Sales were up 4.5% from a year earlier.
Does this mean people no longer have to be concerned about the financial health of American consumers and their willingness to shop until they drop?
Perhaps.
People spent more on an array of things last month. The biggest jump in sales came from the motor vehicle and parts dealers category, where sales rose 2% from February.
But Michael Gapen, chief US economist at Barclays, noted that the furniture, electronics and health and personal care categories also notched solid gains. He thinks consumers are benefiting from the tax cuts enacted late last year.
Gapen thinks that consumers now have more money in their pocket because of lower withholding rates — and that Americans will keep spending because of the bigger paychecks.
Still, there are reasons to remain nervous. Nonstore retailers, a catchall category that includes internet and catalog retailers, enjoyed a strong sales pop last month.
That largely reflects the rise of Amazon (AMZN), which is one of the reasons some retailers have been forced into bankruptcy. Nonstore retail sales rose 0.8% last month and surged nearly 10% from a year ago.
Related: Bed Bath & Beyond tanks on gloomy outlook
Many big American retailers are still struggling to compete with Amazon, as well as Walmart (WMT), which is aggressively boosting its digital operations.
What do those two retail giants have in common? They offer a lot of bargains. As long as consumers are hunting for discounts and wary of sticker shock, overall retail sales may suffer.
The biggest problem for retailers may be the fact that, despite a healthy job market, wage gains have been relatively stagnant. Wages rose 2.7% from a year ago in March.
Most experts think that number needs to be north of 3% before consumers will be truly willing to loosen the purse strings — or, if you prefer a more 21st century reference, unlock their phones.
"The consumer remains on uncertain footing," Lindsey Piegza, chief economist with Stifel, wrote in a report Monday. Piegza added that Americans need to see "sizable and sustained gains" in wages before that fog of uncertainty will lift.
In other words, it's probably way too soon to declare that US consumers are going back to their spendthrift ways.