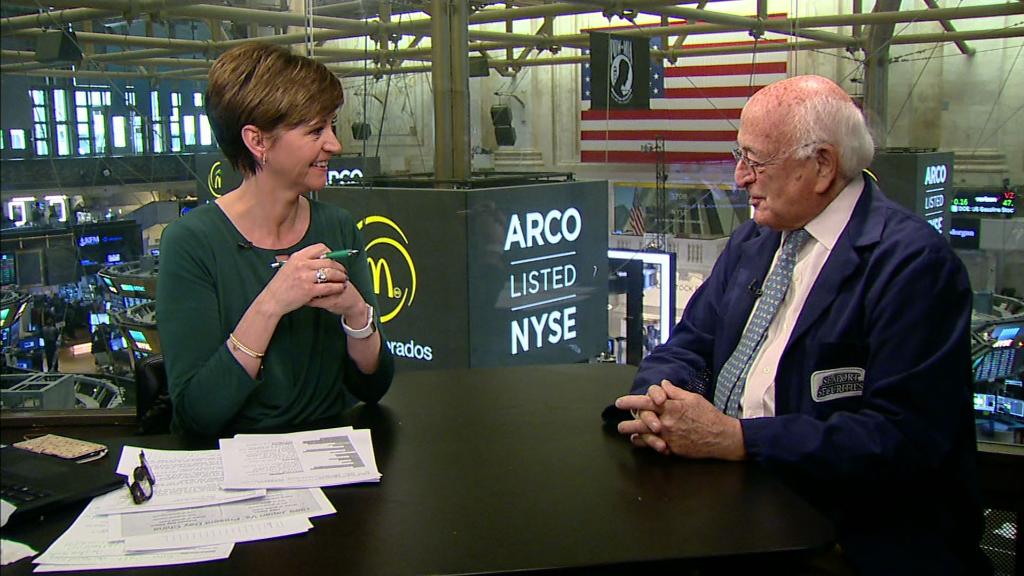 The stock market was like a kiddie park amusement ride in 2017. No scares. Perfectly harmless. Everyone left smiling.
But this year, it's been more like a gut-wrenching, scary roller-coaster. Big climbs. Intense falls.
The S&P 500 has moved up or down at least 1% on 28 trading days already in 2018 — 15 increases and 13 drops. To put that into context, there were just eight swings of 1% for the S&P 500 all of last year.
And remember that frightening week in early February when the Dow fell more than 1,000 points twice in just a few days?
Those were the two biggest point declines ever. Five of the biggest 15 point drops for the Dow have taken place in 2018. But the Dow has also enjoyed four of the 20 largest daily point gains ever this year, capped by a 669-point surge on March 26. (None of these swings compares to the worst of the 2008 financial crisis on a percentage basis.)
What gives? Trade tension between the United States and China (but also Canada, Mexico and Europe) has been a big contributor to the market's mood swings. So have worries about rising interest rates and inflation.
The White House circus isn't helping either.
Last year, Wall Street mostly brushed off President Trump's brash demeanor, attacks on big corporations like Boeing (BA), GM (GM), Merck (MRK) and Amazon (AMZN) and propensity to negotiate publicly via Twitter. That's no longer the case.
"One day, there's a trade war. The next? Not so much. Maybe we'll get back into the TPP? What?," said Paul Nolte, senior vice president with Kingsview Asset Management, about the sudden shifts in policy.
"The market and the rest of the world is struggling with how this White House is handling itself," he added. "A stake is put in the ground and then it moves. That unnerves a lot of investors."
Related: Head of the world's largest hedge fund 'worried' about a trade war
The heightened sense of anxiety has also led to a big spike in Wall Street's most watched volatility measure. The VIX (VIX) is up more than 50% this year.
And CNNMoney's Fear & Greed Index, which looks at the VIX and six other gauges of investor sentiment, is showing Fear levels. The index has been in Extreme Fear territory for much of the past few weeks.
What makes all these moves so maddening is that the market can't make up its mind about whether a bear market might finally be about to begin or whether the aging bull market (nine years old and counting) can keep raging for awhile.
Despite all the volatility, the Dow is down just 0.7% this year, and the S&P 500 is flat. Stocks have made some big moves to essentially go nowhere.
But Julian Emanuel, chief equity and derivative strategist with BTIG, thinks this is actually healthy. There was too much complacency on Wall Street last year.
"This is resetting investor expectations," Emanuel said. "One of the things that troubled us the most about last year was that the way investors viewed political risk was not correct. First they ignored it and then the impulse was to buy stocks."
Related: Jim Chanos says no American CEO can make money in China
Emanuel thinks the pendulum may have swung too far this year, though, and that investors are focusing too much on political turmoil as a negative for the market.
At the end of the day, Emanuel said investors need to pay attention to the economy and earnings. Recent consumer price data suggests that inflation isn't a big issue right now after all. So the Fed may not have to raise rates that aggressively.
That means investors will eventually start to look at earnings again and realize that healthy results from Corporate America should lead to higher stock prices — no matter what Trump is tweeting about.
"As long as interest rates remain contained, earnings growth will be sufficient enough to push the market to higher highs later this year," Emanuel said. "Inflation is just not there right now. That's a balm for investors."