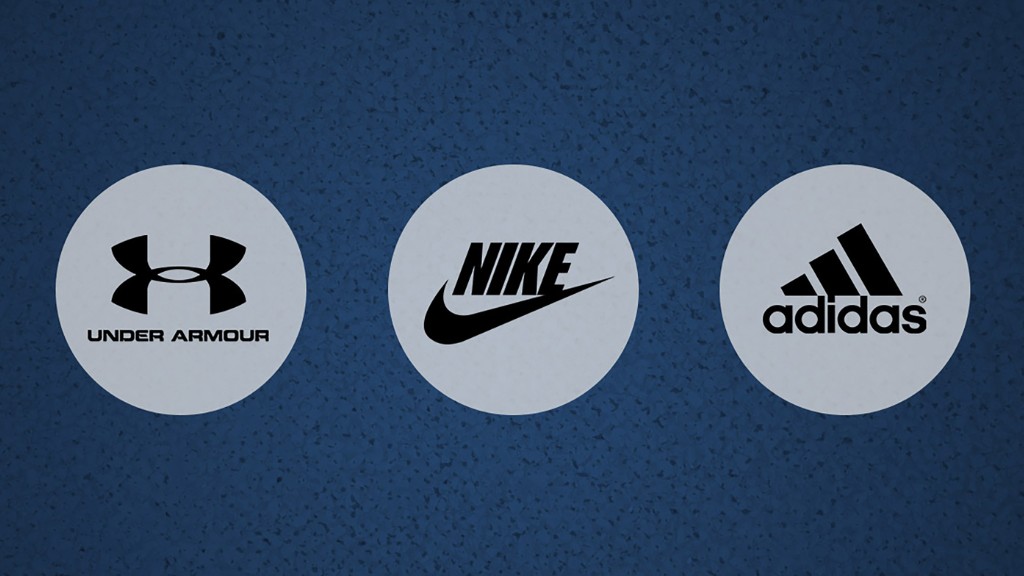 Nike is not used to playing catchup, but Adidas is beating it in technology, innovation and style.
Adidas (ADDDF) brand sales in North America were up 25% in 2017, compared with 3% for Nike (NKE).
Adidas is still much smaller than Nike: Adidas brought in $5.3 billion in 2017 compared with Nike's $15.2 billion. But Adidas has a better sense for what consumers want to buy, which is making Nike sweat.
"Demand for technical, performance shoes began to subside, and consumers started caring more about fashion," said Christopher Svezia, an analyst at Wedbush Securities. "Adidas was very aggressive. They took off the reins and really went at it."
Adidas landed hits with classic revivals of its Stan Smith and Gazelle shoes, said Edward Jones analyst Brian Yarbrough. Many of the designs caught on with celebrities and became a staple on fashion-forward Instagram accounts.
"Having the Kardashians wear your shoes helps," Svezia said.
But Nike still courts some of the biggest names in sports. It has pricey, lifetime deals with Cristiano Ronaldo, LeBron James and Michael Jordan, whose Air Jordan brand is a boon for the company. Nike also has a sponsorship deal with Serena Williams, and recently released its first line of female Air Jordans.
Nike is also the official uniform provider of the NBA this season -- a deal it snatched from Adidas. Nike also recently locked in a long-standing partnership with the NFL with a deal that runs through 2028.
Nike depends on big names for marketing, and still features the biggest names. But Adidas has encroached on that territory.
In 2015 it lured NBA superstar James Harden away from Nike.
Last week it announced a 10-year deal with the University of Washington, taking over from Nike as the official sponsor. And to compete for female customers they partnered with fashion designer Stella McCartney and supermodel Karlie Kloss.
Although Nike is still the king of endorsements, Yarbrough said Adidas "lapped" Nike's product innovation.
For example, in April 2017, Adidas debuted a shoe with a 3D-printed sole that allows for more customization. The "Futurecraft 4D" is printed through a process called digital light synthesis, which uses UV lasers to create a shoe that's durable and flexible. Most 3D-printed materials are hard and stiff.
Related: NFL and Nike sign 8-year contract for uniforms
Svezia said Adidas' growth has slowed recently but it's gaining more of the market.
Adidas may have the momentum, but Svezia thinks Nike will start growing more in North America during its next fiscal year, which starts in June.
"After 18 to 24 months of pain in the North American market, Nike is starting to launch a product that's resonating more with consumers," he said. "Nike is declining a lot less. It's flattening out."
Yarbrough said part of Nike's strategy to regain its former popularity has been to get closer to consumers.
Nike has made it clear that it wants to increase its interactions with consumers and speed up how quickly it can get product to customers. It's also taken more steps recently to improve the shopping experience for customers in stores and online.
In March, Nike acquired a technology company that predicts consumer behavior. Last week it bought a company that uses artificial intelligence and 3D modeling to help customers shop.
It also has plans to expand its operations in 12 major cities, including New York, London, Shanghai, Tokyo, Paris and Mexico City. Nike said those 12 cities will account for over 80% of its growth until 2020.
A previous version incorrectly said Serena Williams signed on to endorse the Jordan brand.