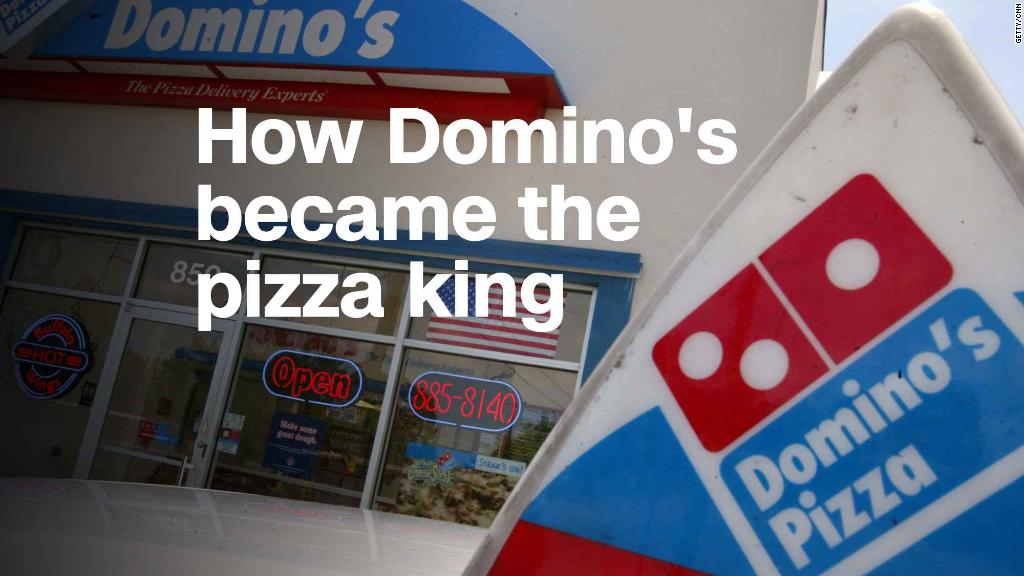 Domino's is expanding its delivery to the great outdoors.
Whether you're at a beach, a park or one of 150,000 other outdoor locations, Domino's will bring pizza to you.
Domino's (DMZPY) said its new delivery "hotspots" include famous places like Central Park in New York City and the Gateway Arch in St. Louis.
"Now customers spending time at some of our new Domino's Hotspots locations, like Tommy Lasorda Field of Dreams in Los Angeles or even next to the James Brown statue in Augusta, Georgia, can have a pizza conveniently delivered to them," said Russell Weiner, president of Domino's USA, in a statement.
There's a caveat: You won't be able to get pizza delivered to your park bench or spot in the sand, exactly. The delivery points require street access. That's why the Central Park hotspots are located at intersections at the edge of the park, not within the park itself.
Customers can place hotspot orders online or on the Domino's app. Domino's will identify nearby hotspots on a digital map. Written instructions tell the customer exactly where to pick up the pie. For example, a customer ordering a pie to San Clemente State Beach in California will be told the receive the pie "next to the pay booth in the front entrance."
Related: Why Domino's is winning the pizza wars
The feature only works for prepaid online orders.
Customers cannot create their own hotspots, according to a Domino's spokeswoman. They have to pick from the existing hotspots that have been set by individual Domino's restaurants in their area.
Domino's has innovated its way out of the pizza doldrums. After a tumultuous stretch last decade, Domino's changed the recipe for its pizza, experimented with drone delivery and self-driving cars, unveiled a custom delivery vehicle with a heating oven called the DXP and partnered with voice assistants, such as Amazon's Alexa, for digital pizza ordering.