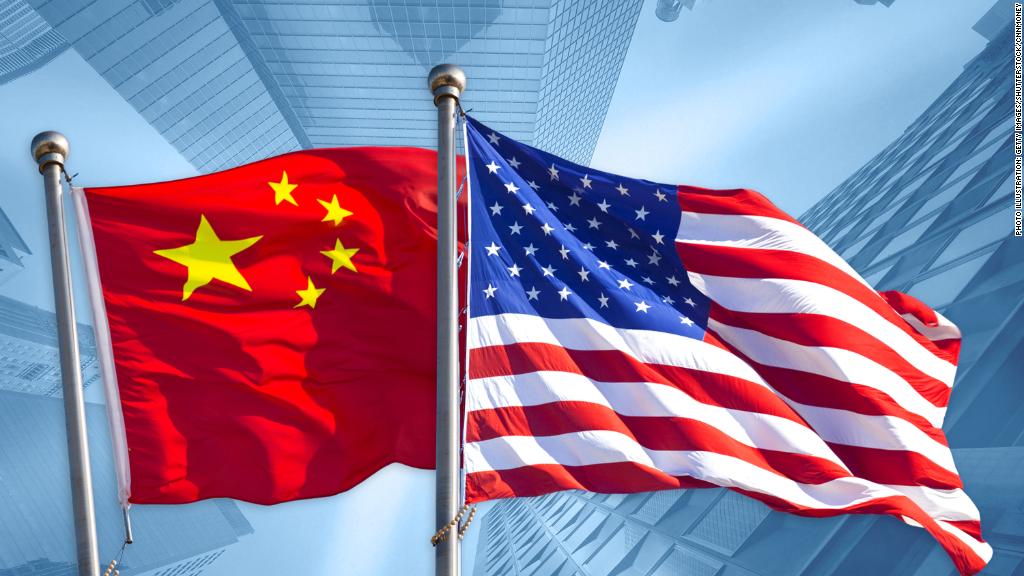 China's economy made a strong start to 2018, shrugging off escalating trade tensions with the United States.
The world's second largest economy grew 6.8% in the first quarter of the year from the same period a year earlier, according to government data published Tuesday.
Fears of a trade war between the United States and China have risen sharply since the start of the year, with both governments announcing plans to slap tariffs on major imports. But the threats don't appear to be affecting economic activity so far. China's growth rate for the first three months of this year is the same as it reported for the second half of 2017.
China's government said last month that it's aiming for economic growth of around 6.5% for the full year.
Such a growth rate would be the envy of more developed countries like the United States. But it's several notches lower than the 6.9% annual growth that China reported for 2017.
Things could get tougher for China later in the year. As well as potential damage from the trade clash with the United States, the Chinese economy is expected to come under pressure from government efforts to cut risk in its financial system and close down inefficient, polluting factories.
Related: How much ammo does China have for a trade war?
"We think a further slowdown is on the cards before the end of the year," said Julian Evans-Pritchard, senior China economist at research firm Capital Economics.
Larry Hu, an economist at investment bank Macquarie, said that growth in China's huge export sector likely peaked in the first quarter and will slow in the coming months.
He pointed to a 9% rise in China's yuan versus the dollar over the past year as one reason. A stronger yuan makes Chinese goods pricier for foreign importers. China's exports are also likely to suffer if the global economy starts to cool off later in the year, Hu said.
Related: Trump contradicts own Treasury Department with China currency tweet
Analysts and even Chinese government officials have for years cast doubt on the accuracy of the country's official economic data. Some economists use a range of other information sources -- like electricity output and freight shipments -- to generate independent estimates of how the Chinese economy is performing. Those gauges often don't tally with the government numbers.
"Official growth figures need to be taken with a grain of salt as they have been implausibly stable in recent years," Evans-Pritchard said. He thinks the Chinese economy actually grew at just 4.8% in the first quarter.