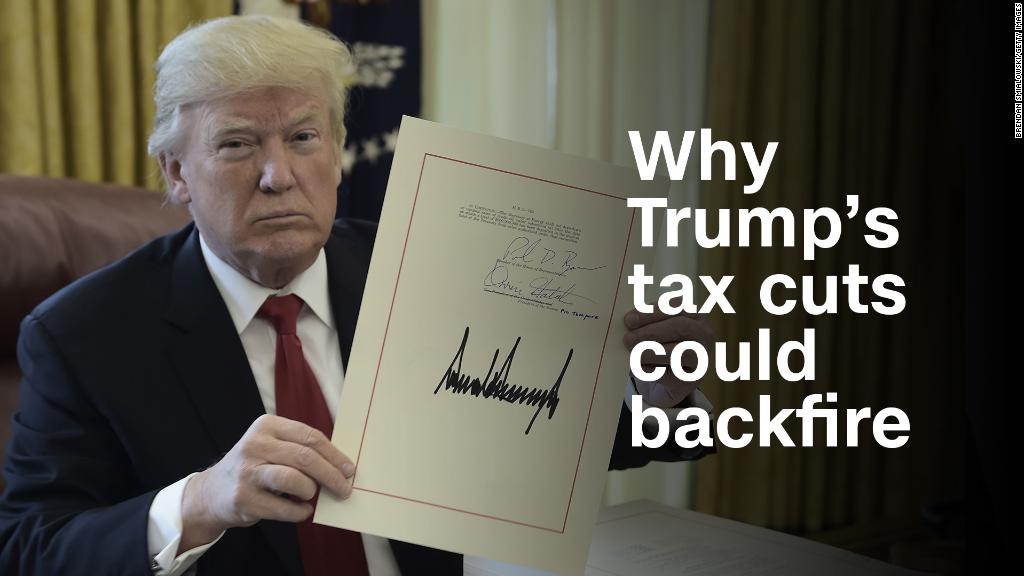 President Trump is slowly filling the empty seats on the Federal Reserve Board.
On Monday, the president announced his plans to nominate Richard Clarida, a Columbia University economics professor and a global strategic adviser for the Pimco investment management firm, as vice chairman of the central bank.
Clarida, 60, a former Treasury official in the George W. Bush administration, would serve as Fed Chairman Jerome Powell's deputy. He would replace Stanley Fischer, who stepped down as the No. 2 in October. Powell began his four-year term in February.
Trump also named Michelle Bowman, a state bank commissioner of Kansas, to be a Fed governor. Her nomination will fulfill a 2014 congressional requirement to reserve one seat on the board for a community banker.
Related: The Federal Reserve plans to hike rates even faster
Both nominations need confirmation by the Senate. If confirmed, Clarida and Bowman would help fill four of the vacant seats remaining on the seven-member board, effectively helping Trump reshape the Fed.
Clarida, a respected economist, brings deep knowledge of financial markets acquired after working more than a decade as an asset manager at Pimco. He also brings experience as a policy maker in Washington, having worked in the Bush administration and as a senior economist on President Ronald Reagan's Council of Economic Advisers.
Both are expected to join the Fed at a critical time for the central bank as it gradually moves to raise interest rates and unwinds its multitrillion-dollar balance sheet. So far, Powell has offered an upbeat assessment of the economy's outlook.
The Fed has planned three rate hikes this year, but has signaled it could raise rates faster if the economy keeps getting stronger and inflation reaches the Fed's target.
"We could get four hikes if the growth in the economy is stronger because of the tax cuts," Clarida said in a interview with Bloomberg Television on December 13. "But importantly, also, you'd actually need some indication that inflation is moving up too quickly for the Fed's taste."
Related: Fed's Powell see 'no evidence' the US economy is overheating
A graduate of Harvard University with a Ph.D. in economics, Clarida is best known for his work on how to use computer models to predict how the economy will react to shocks and policy changes. He's also done research on monetary policy rules, like those developed by John Taylor, a Stanford University economics professor.
Bowman has extensive Washington experience, too. Before taking over her family's Farmers & Drovers Bank in Council Grove, Kansas, in 2010, she served in top positions at the Department on Homeland Security and the Federal Emergency Management Agency in the George W. Bush administration. She also worked as a congressional adviser to former Senator Bob Dole, a Kansas Republican.
Trump has made five nominations to the Fed board. One of his picks, Marvin Goodfriend, nominated in November, has yet to clear the Senate because of opposition by most Democrats and Republican Senator Rand Paul of Kentucky.