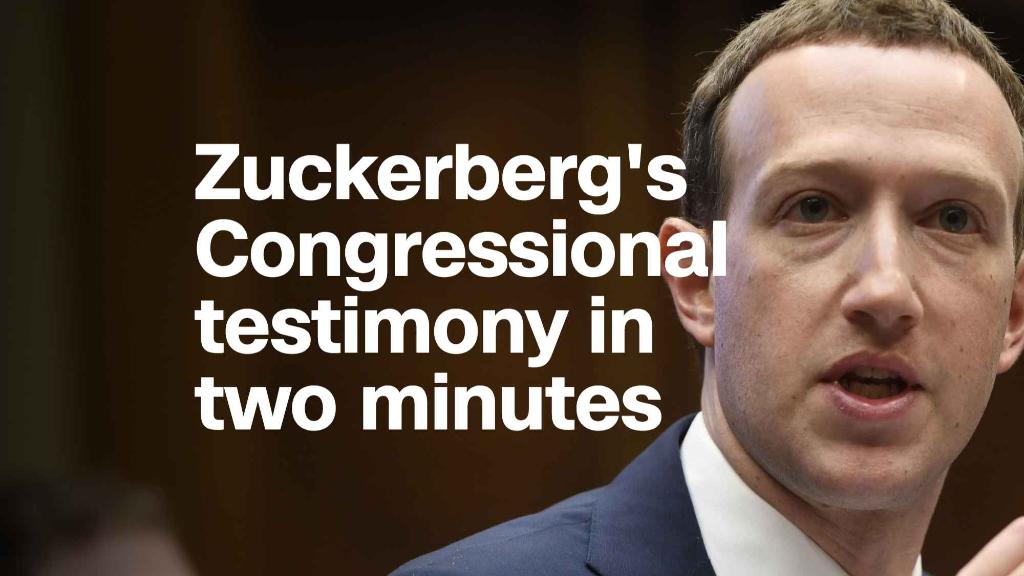 Facebook is trying to demystify the ways in which it tracks people when they aren't directly using the website or app.
The company on Monday published a blog post that outlined its data collection practices less than a week after Mark Zuckerberg testified about his company in front of Congress. The CEO at the time promised to follow up on questions he couldn't answer on the spot.
The blog post, written by product management director David Baser, is mainly about third-party websites and apps that send data about their users to Facebook (FB), regardless of whether those users have Facebook profiles.
In return for that information, Facebook helps those websites serve up relevant ads or receive analytics that help them understand how people use their services. The company gets this data from websites and apps that let people share or like posts using Facebook plugins, or log into the website with their Facebook accounts. Sites that use Facebook advertising or analytics tools also share data.
Facebook also says it uses the data to improve its own ads and identify bots and bad actors.
According to Facebook, the information it receives can include the name of the website or app, your IP address, your browser, what operating system you use and whether you've visited the third-party site before.
Facebook says it can match that data to a Facebook profile, if the person has one. If not, the company claims the data does not get used to create a profile.
Zuckerberg said during testimony last week that the company collects data about people who have not signed up for Facebook "for security purposes." That statement raised concerns about whether the company has "shadow profiles" with information about non-users.
Facebook told CNNMoney late Monday that it does not have "shadow profiles."
Related: Congress grilled Facebook's Mark Zuckerberg for nearly 10 hours. What's next?
Baser's post notably calls out other companies that it says do similar things. While Facebook has been getting the brunt of the recent outrage over its data collection and privacy practices, some methods are industry standard.
"Twitter, Pinterest and LinkedIn all have similar Like and Share buttons to help people share things on their services. Google has a popular analytics service. And Amazon, Google and Twitter all offer login features," Baser wrote in in the blog post. "In fact, most websites and apps send the same information to multiple companies each time you visit them."
The blog post also reviews the types of controls people with Facebook accounts have over their data. For example, users can opt out of ads or delete their profiles.