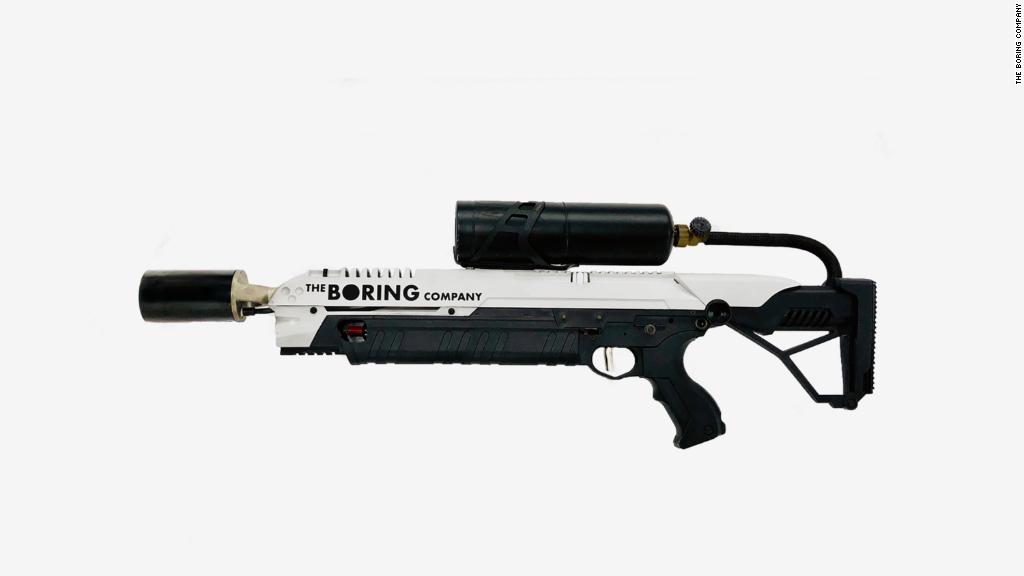 Elon Musk's Boring Company has raised nearly $113 million — mostly from Musk himself.
In a filing with the Securities and Exchange Commission, the tunnel-digging company doesn't say what the funding is for. But the Boring Company is designing and planning to build a network of high-speed tunnels for mass transportation, which Musk has referred to as "an urban loop system."
He's planning to build a network of these transportation tunnels under Los Angeles.
According to the Boring Company, more than 90% of the funding this round came from Musk, with the rest from early employees. The company said there weren't any venture capitalists or outside investors involved.
Musk has tried other ways to raise money for the drilling company, like selling hats and flamethrowers.
Related: Musk says Telsa will make a profit this year
Musk is also the founder and CEO of electric car company Tesla (TSLA) and of SpaceX, a private space company that plans to fly tourists around the moon later this year. Musk said last week that Tesla would start making a profit this year.
The Boring Company faces competition from Virgin Hyperloop One, chaired by Richard Branson, which is developing high-speed transportation technology to send pods hurtling through pressurized tubes at around 600 miles per hour.