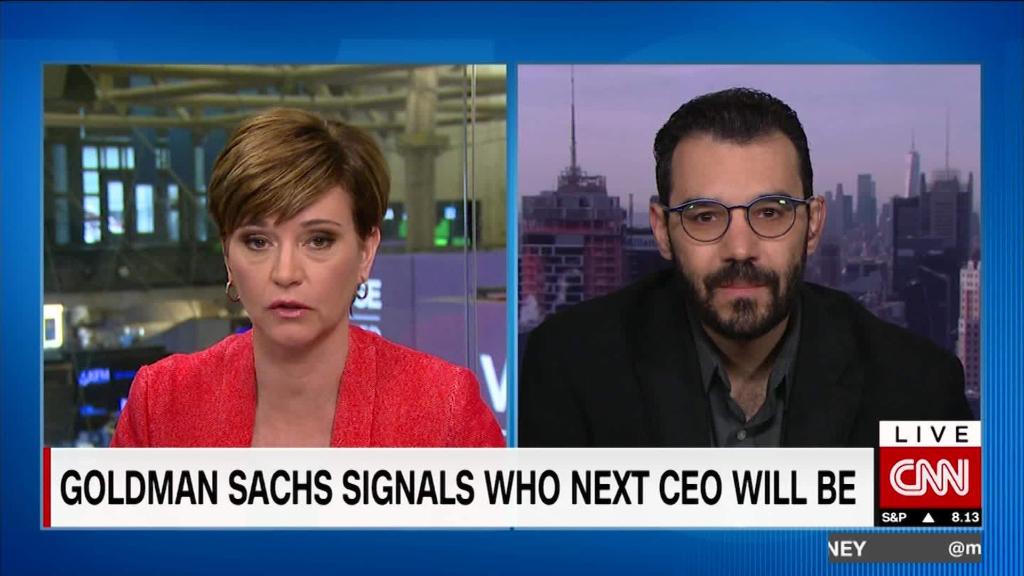 Wall Street is alive and well.
Goldman Sachs reported a $2.8 billion profit for the first quarter Tuesday, topping forecasts. And workers at the investment bank were rewarded handsomely.
Compensation expenses — a number often referred to as the bonus pool, even though it includes salaries and other benefits — rose 25% from a year ago to $4.1 billion. The company has 37,300 employees worldwide.
That means the average compensation for a Goldman worker was more than $110,000 during the three months, up from an average of $96,500 a year ago. Bonuses aren't paid until after the full year, so the full number for what a Goldman employee earns isn't reflected until the fourth quarter.
Still, it's nice work if you can get it. In fairness to Goldman Sachs (GS), though, the company can justify paying more because business is booming.
Revenue rose 25% in the quarter thanks to increases in stock and bond trading activity, a boost in lending and healthy demand for initial public offerings.
Goldman Sachs was one of the lead underwriters for several hot tech IPOs, including Dropbox (DBX) and the cybersecurity company Zscaler (ZS). Investment banks get paid a nice fee to help take companies public.
Shares of Goldman Sachs were flat in early trading Tuesday despite the solid earnings report.
The bank is the latest mega-financial firm to report solid results. JPMorgan Chase (JPM) and Citigroup (C) each topped forecasts on Friday, and Bank of America (BAC) posted its biggest profit ever Monday.
Related: Wall Street bonuses soared to near-record levels
Goldman Sachs CEO Lloyd Blankfein expressed optimism, saying in the company's earnings release that "the global economy continues to show strength." That was worth noting in part because Blankfein has often criticized President Trump's protectionist economic policies.
But the healthy US economy, combined with a rebound in Europe and a resilient China, may pave the way for Blankfein to eventually go out on top as CEO.
Goldman Sachs recently named longtime executive David Solomon as the firm's sole president. Solomon had been co-president with Harvey Schwartz, who announced his retirement last month.
Wall Street seems to think the boardroom shuffles will pave the way for Solomon to take over one day. The Wall Street Journal reported last month that Blankfein was getting ready to retire within a year.
Blankfein shot down the rumors, though, tweeting that he felt "like Huck Finn listening to his own eulogy."