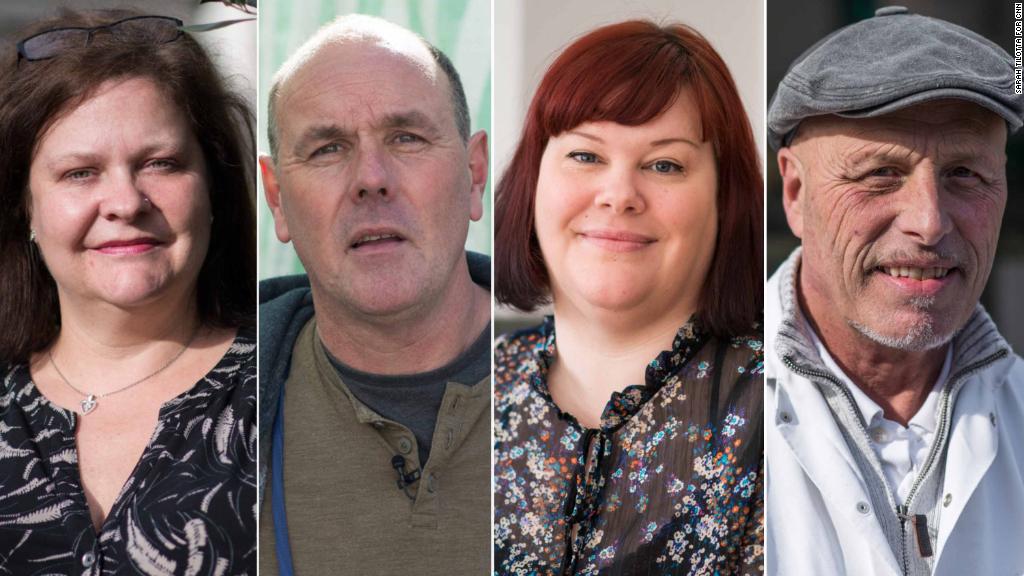 The British pound is on a scorching rally, making it the best performing major currency of the year so far.
Badly battered in the aftermath of Britain's 2016 vote to leave the European Union, the currency has staged a major comeback, and has climbed 6% against the dollar and 3% against the euro this year alone.
The pound is gaining ground despite the fact that Brexit remains full of uncertainties. A trade deal between the United Kingdom and the European Union, its biggest trading partner, is far from certain, meaning the country might still crash out of the bloc without one. That would be disastrous for British companies and the wider economy.
So why the boom in the pound?
Kallum Pickering, senior economist at Berenberg, said that while the United Kingdom is missing out on the current global growth upswing because of Brexit, the economy is still doing much better than investors anticipated after the referendum.
The economy grew by 1.7% in 2017. That was weaker than 2016, but way better than the 1.1% predicted by the International Monetary Fund in the wake of the referendum. (Before the vote in June 2016, the IMF had forecast the United Kingdom to grow by 2.2% in 2017.)
At the same time, the Bank of England has started slowly tightening monetary policy. It hiked interest rates in November for the first time in a decade. Analysts have penciled in two hikes this year, and two more in 2019.
Stronger than expected growth and rate hike expectations have combined to push the pound higher.
The deep lows from which the pound recovered make the gains even more impressive. The currency lost as much as 20% of its value against the dollar in the first year after the referendum. At one point, it dropped to a 31-year low of $1.20. Now it buys $1.42, just 3% below where it was trading the day before the Brexit referendum.
Related: Brexit is 1 year away. Here's what could still go wrong
The rally against the dollar hit a brief pause, however, on Tuesday, as the pound dropped 0.2%.
Data published on Tuesday showed British unemployment dropped to 4.2% in the three months to February, the lowest since 1975. Wages grew faster than inflation for the first time in a year, but at a weaker rate than expected by economists.