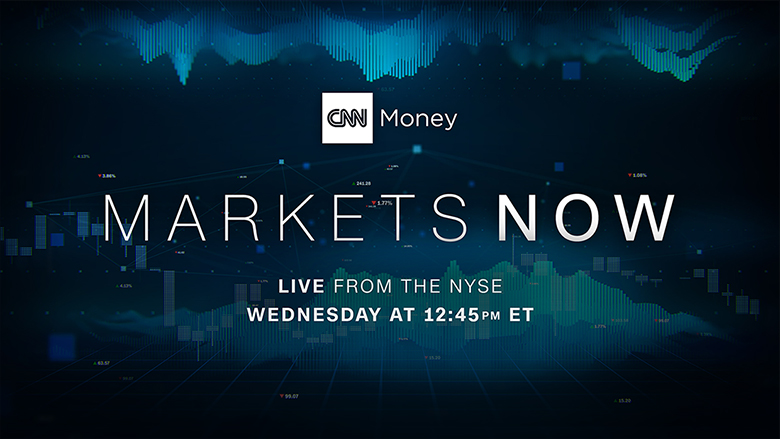 Former President Barack Obama's chief economic adviser Austan Goolsbee will join Richard Quest on CNNMoney's "Markets Now" on Wednesday.
Now a professor of economics at the University of Chicago's Booth School of Business, Goolsbee was the youngest member of the Obama cabinet. He also serves on the Economic Advisory Panel to the Federal Reserve Bank of New York.
Goolsbee and Quest will discuss timely topics, including tariffs, the possibility of a trade war, President Donald Trump's impact on the market and the performance of new Director of the National Economic Council Larry Kudlow.
Quest will also speak with others about the market rebound and recent corporate earnings reports.
Related: Watch 'Markets Now' here every Wednesday at 12:45 p.m. ET
"Markets Now" streams live from the New York Stock Exchange every Wednesday at 12:45 p.m. ET. Hosted by Quest, CNNMoney's editor-at-large, and Maggie Lake, CNNMoney anchor, the 15-minute-long show offers expert commentary on markets and the economy.
Last week, legendary investor Jim Chanos warned Lake that Tesla (TSLA) investors are "paying money to lose money." He added, "I think the company is ultimately going to become a troubled company."
Prior to that, BNY Mellon (BK) AMNA's Chief Economist Vincent Reinhart spoke to Quest about market volatility.
You can watch the show at your desk or on your phone or tablet at CNNMoney.com/MarketsNow. Can't watch at 12:45 p.m. ET? Interview highlights will be available online and through the Markets Now newsletter, delivered to your inbox every afternoon.