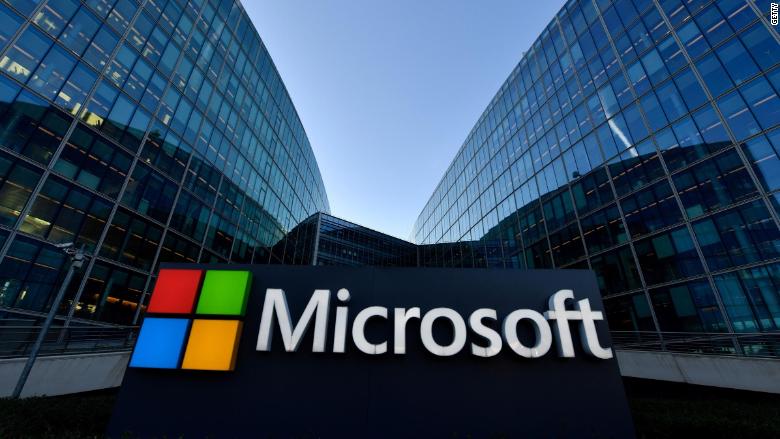 The Supreme Court dismissed one of the most eagerly anticipated privacy cases in recent memory.
Microsoft had been battling the US Justice Department in court for years, fighting against a government order to hand over data stored on foreign servers. The Supreme Court had taken on the case, but it dismissed it Tuesday, after the government told the justices that new legislation rendered the case moot.
The dismissal was expected since March, when President Trump signed a new law that eliminated the need for the legal battle. The Cloud Act sets a legal structure for the United States to make agreements with other countries that give law enforcement the ability to access data stored overseas.
Microsoft president Brad Smith applauded the decision.
"We welcome the Supreme Court's ruling ending our case in light of the Cloud Act being signed into law," said Smith, in a statement to CNNMoney. "Our goal has always been a new law and international agreements with strong privacy protections that govern how law enforcement gathers digital evidence across borders."
Related: Microsoft's epic battle with DOJ is coming to an end
In 2013, the government sought to access information from Microsoft's web-based email service as part of a drug investigation. Although Microsoft turned over information stored in the United States, it refused to produce information stored at a data center in Ireland. Lawyers for the company argued that the Stored Communications Act did not apply to information stored abroad.
Microsof, (MSFT) and other players in the tech industry, supported the Cloud Act, because it provides legal clarity for the company.
The administration now argues that the law clearly stipulates that the information should be turned over.
"[Microsoft] must produce information within its possession, custody or control, regardless of whether such information is located within or outside the United States," wrote Solicitor General Noel Francisco.
The DOJ asked the Supreme Court to abandon the case on March 31.
-- CNNMoney's Jackie Wattles contributed to this report.