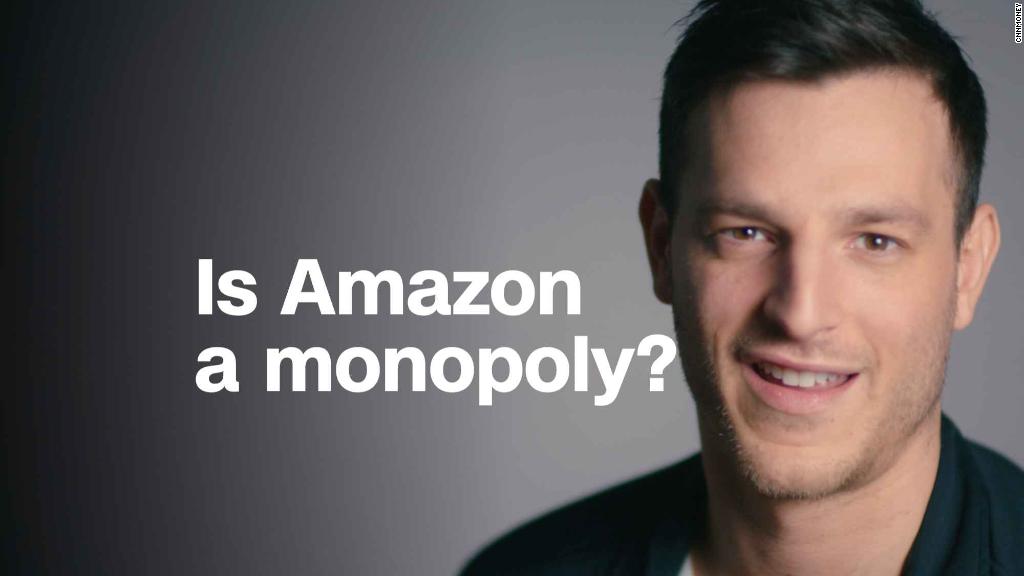 Brick-and-mortar retail is dead? Don't tell that to Best Buy. Or Amazon for that matter. The two companies announced a partnership Wednesday to sell smart televisions in Best Buy stores that run on Amazon's Fire TV operating system.
Best Buy (BBY) said it will sell more than 10 high-definition and 4K Amazon televisions in stores and online this summer from consumer electronics giant Toshiba and Insignia, the house brand for Best Buy.
The televisions will be branded "Fire TVs," the same name Amazon uses for its streaming set-top boxes. But Best Buy and Amazon did not say how much the TVs will cost or what size screens Toshiba and Insignia will be selling.
The companies said in a press release that the TVs will offer streaming services from Netflix, Amazon's own Prime Video, HBO, PlayStation Vue and Hulu as well as live broadcast and cable networks. (CNN parent Time Warner owns HBO and is an investor in Hulu.)
The Fire TVs can also be paired with Amazon's Echo smart speaker so people can use the Alexa voice assistant as a hands-free remote.
Amazon (AMZN) CEO Jeff Bezos boasted that the new TVs will "deliver beautiful visuals and all the movies and TV shows you love, with an experience that gets better every day with Alexa."
The move is also just the latest example of how Amazon recognizes that many consumers still prefer to buy things like big TVs -- not to mention kale -- in physical stores.
Amazon has started to open its own physical stores throughout the country and bought grocer Whole Foods last year as well.
But the smart TV and voice assistant field is growing increasingly crowded.
Apple (AAPL) has its own 4K TV box and the Siri-enabled HomePod speaker. Google's (GOOGL) Chromecast can be plugged into a TV to offer streaming services and the company also has the Google Home speaker, complete with its own nameless voice assistant.
Related: ESPN+ is the farm team to ESPN's TV major league
And Roku (ROKU), which just announced a new streaming partnership with Disney's (DIS) ESPN+, is also a big player in the smart TV world. As part of Best Buy's deal with Amazon, Best Buy will no longer make Insignia televisions with Roku's operating system built-in. Roku shares fell 7% Wednesday as a result. Best Buy will still sell Roku devices and TVs made by other manufacturers.
This is all great news for Best Buy. Shares rose nearly 4% Wednesday and are now up more than 10% this year. The company reported strong sales during the 2017 holiday season, thanks in large part to TV and smartphone sales.
Best Buy CEO Hubert July coyly alluded to the fact that the company is the place to be for all things electronics, saying in Wednesday's Fire TV release that "our goal is to enrich the lives of our customers by offering them the very best products and services, whether they come to us online, visit our stores, or invite us into their home."
Translation: Yes, Best Buy has this splashy new deal with Amazon that makes it a preferred third-party seller on Amazon's site. But you can buy iPhones, Androids and other Apple and Google products at Best Buy stores and on its own website too.