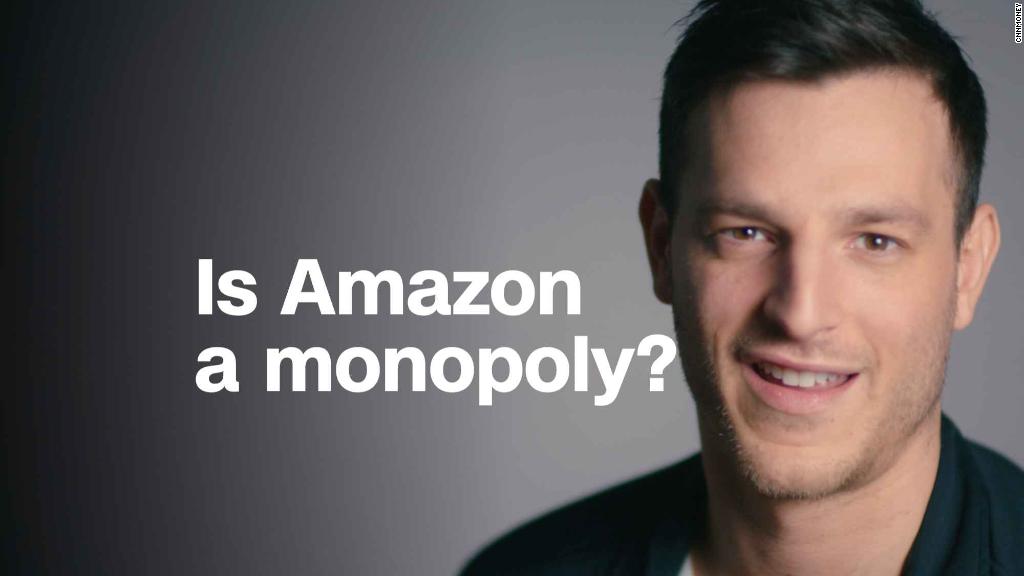 Bed Bath & Beyond ... hope?
The struggling retailer issued a lousy outlook last week, sending the stock to a nearly 10-year low.
Credit ratings agency Standard & Poor's cut its rating on Bed Bath & Beyond (BBBY) late Tuesday to a BBB- level, the lowest that S&P still considers investment grade. S&P warned that it could soon downgrade Bed Bath & Beyond's bonds to junk, if "the company cannot stabilize operating performance in the face of continued intense competition from online retailers."
That could make it more difficult for Bed Bath & Beyond to borrow more money and will likely increase the amount of interest it has to pay on its existing long-term debt load, which stood at about $1.5 billion as of the end of its most recent quarter.
Related: Retail defaults soar to a record high in 2018
The company was not immediately available for comment about the recent downgrades.
But Bed Bath & Beyond remained upbeat about its future in its recent earnings report. It even boosted its dividend payment to shareholders, saying that it was "a reflection of the long-term health of the business."
And the stock actually rose 5% Wednesday due to rumors that hedge fund JANA Partners or other activist investors were thinking about taking a stake in the company. JANA was not immediately available for comment.
Still, higher expenses resulting from the credit downgrade -- or a pesky new shareholder -- are the last things that Bed Bath & Beyond needs.
Moody's, another major credit rating firm, cut its rating on Bed Bath & Beyond back in January as well. Moody's now has Bed Bath & Beyond's bonds rated Baa2 -- two notches above junk level.
Moody's vice president Mickey Chadha also cited "increased competitive and pricing pressures from e-commerce and other large discount retailers," adding that competition "has compelled the company to maintain a highly promotional marketing strategy."
Bed Bath & Beyond, like many other traditional retailers, is facing intense competition from Amazon (AMZN), Walmart (WMT) and Home Depot (HD) as well as other specialty e-commerce companies like Wayfair.
In fact, Wayfair (W) just announced a new gimmicky promotion Wednesday. It's proclaiming that April 25 will be Way Day and is planning to offer what it describes as "Black Friday-low prices for 24 hours on thousands of popular home furnishings."
Say what you want about the need for a Black Friday event on a Wednesday seven months before the real thing. But as long as Wayfair, Amazon and others are slashing prices on furniture and other home goods, that's bad news for Bed Bath & Beyond.