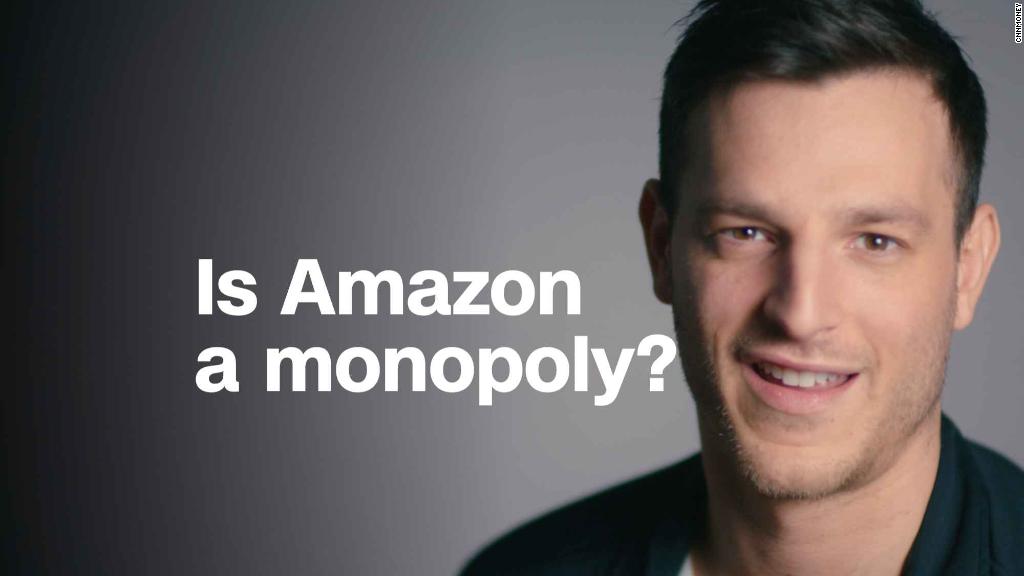 Think you've had a busy week so far? It's nothing compared to what Jeff Bezos and Amazon have accomplished.
In just the past few days, Amazon (AMZN) rolled out a new feature on its app that makes it easier for shoppers overseas to buy products from the United States, announced a deal to sell Fire TV sets with Best Buy (BBY) and revealed it has more than 100 million Prime members.
Amazon is also rumored to be considering a purchase of Indian e-commerce giant Flipkart. There is also chatter that Walmart (WMT) wants Flipkart, a startup valued at $11.6 billion that has backing from Microsoft (MSFT), China's Tencent (TCEHY) and eBay (EBAY).
Bezos, who is now the world's richest man with a net worth of nearly $130 billion, according to Forbes and Bloomberg, has a lot on his plate -- sort of like Tesla's (TSLA) Elon Musk. He also personally owns the Washington Post and is competing against Musk's SpaceX in the rocket race with his own company Blue Origin.
Amazon's continued success is all the more remarkable considering that the company has been a frequent Twitter target of President Trump.
Trump has made misleading claims about Amazon not paying taxes, complained about the break that Amazon gets on shipping rates from the Postal Service, and he has argued that Amazon is the main reason so many struggling retailers are going out of business.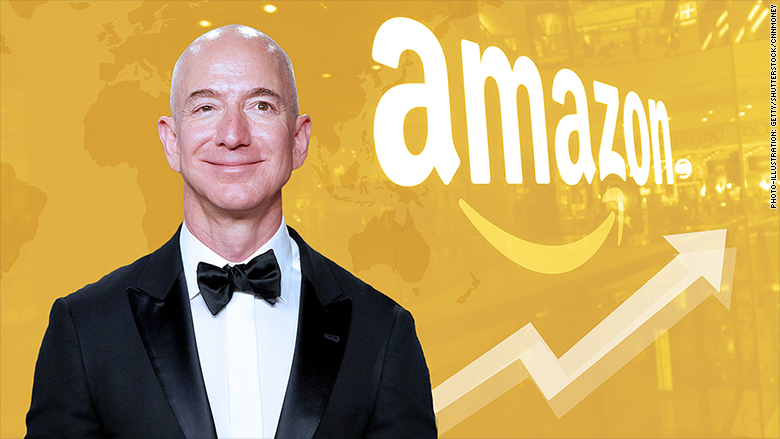 Related: Setting the record straight on Trump vs. Amazon
It's hard not to consider Trump's gripes as a proxy for his displeasure with how he and the rest of his administration are being covered by the Washington Post.
Bezos seemed to take the high road in the annual shareholder letter that he released Wednesday. There were no mentions of Trump or Washington politics. (Bezos did tweet in 2015 about sending Trump into space on a Blue Origin rocket.)
And investors are, to put it mildly, extremely bullish on Amazon and are clearly not worried about Bezos being distracted. They are betting that the company will become increasingly dominant in retail (online and bricks-and-mortar), media and cloud computing.
Related: The typical Amazon employee makes less than you think
Amazon's stock rose 1.5% Thursday and is up nearly 35% this year. Shares are less than 4% below the record they hit last month.
The company is now worth more than $750 billion, making Amazon the second most valuable firm in the world -- just ahead of Google (GOOGL) owner Alphabet and Microsoft and trailing only Apple (AAPL).