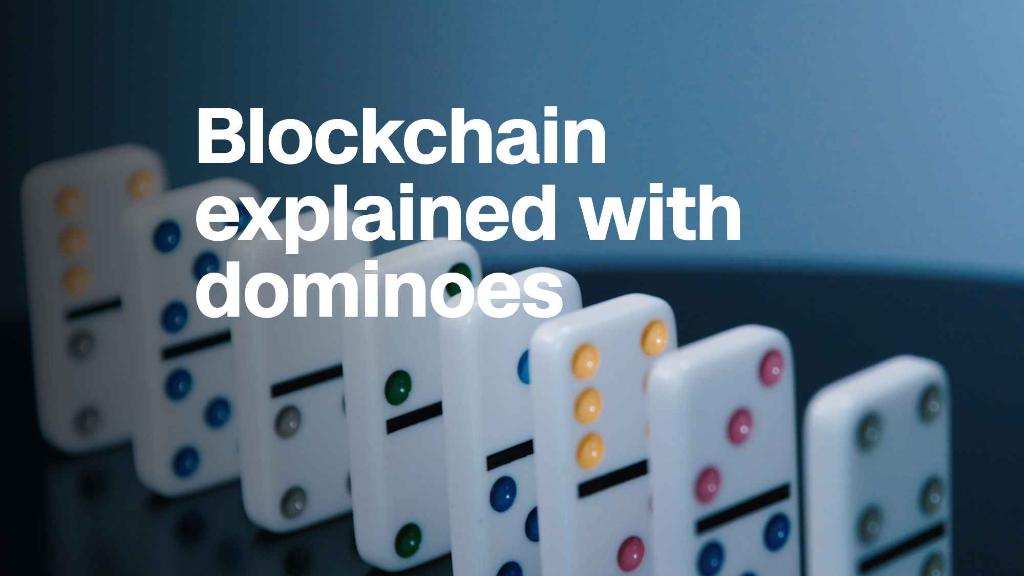 Many companies trying to ride the crypto wave are faring even worse than bitcoin itself.
Riot Blockchain's stock has plummeted 77% in 2018. (Bitcoin prices have plunged 40% in 2018.)
The bursting of the bitcoin bubble clearly is hurting Riot Blockchain (RIOT). But news worsened when the company disclosed to investors Wednesday that it had received a subpoena from the Securities and Exchange Commission.
The stock has fallen more than 10% in just the past two days ... and the worst may not be over.
Riot Blockchain used to be called Bioptix. It made fertility hormones for cows, horses and pigs. And it still does.
But Bioptix changed its name to Riot Blockchain last October and said its new focus "will be as a strategic investor and operator in the blockchain ecosystem with a particular focus on the Bitcoin and Ethereum blockchains."
The stock surged from about $5 a share to a high of $46.20 by December. Then cryptocurrencies, including bitcoin, ethereum, ripple and litecoin, started sinking. It's been all downhill for Riot Blockchain ever since.
Related: SEC suspends trading of once red-hot bitcoin stock
The company said in an SEC filing it "believes that many companies engaged in blockchain and cryptocurrency businesses have received subpoenas from the SEC which presents an additional industry risk."
Riot Blockchain added "the existence of an investigation ... could have a materially adverse effect on the company, its business or operations, and the industry as a whole."
Making matters worse, Riot Blockchain disclosed that the Nasdaq has warned it will delist the company's stock if it fails to hold an annual shareholder meeting soon.
The company said it did not have a quorum of shareholders but hoped to be able do so at a reconvened meeting it plans to hold no later than the middle of next month. But Riot Blockchain said there were no assurances it could get a quorum this time either.
Riot Blockchain is hardly the only company guilty of trying to cash in on the crypto craze.
Eastman Kodak (KODK)-- yes, the camera and film company -- launched its own KodakCoin.
LongFin (LFIN), a financial tech firm that recently went public, and initially skyrocketed after announcing that it bought a blockchain microlender, has lost nearly half of its value this year.
A company called Long Blockchain, (LBCC) which used to be known as Long Island Iced Tea, has plunged nearly 90%.
And shares of a small company called Nodechain (NODC) have dropped by more than 90% this year too. Nodechain got into the cryptocurrency mining business last December. Before that, it was a maker of electronic cigarettes called Vapetek.
That's one reason why the SEC and other regulators around the world are taking steps to crack down on fraud by companies seeking to take advantage of bitcoin mania, particularly those that are trying to raise money through initial coin offerings, or ICOs.
Related: Bitcoin plunges as social media cracks down on ICO ads
In an ICO, a company is selling digital currencies, as opposed to stock, to investors. But these sales are not regulated by the SEC as share offerings are in an initial public offering or IPO.
Regulators aren't the only ones growing more leery of cryptos though. Last month, Twitter (TWTR) banned ads for ICOs and token sales. Google (GOOGL) also said last month that it will begin restricting some crypto ads in June.
And Facebook (FB) announced in January it was prohibiting the sale of ads that "promote financial products and services that are frequently associated with misleading or deceptive promotional practices" -- which included ICOs and bitcoin.
So if the bitcoin bust continues, Riot Blockchain may find the business of helping get farm animals pregnant isn't so bad after all.