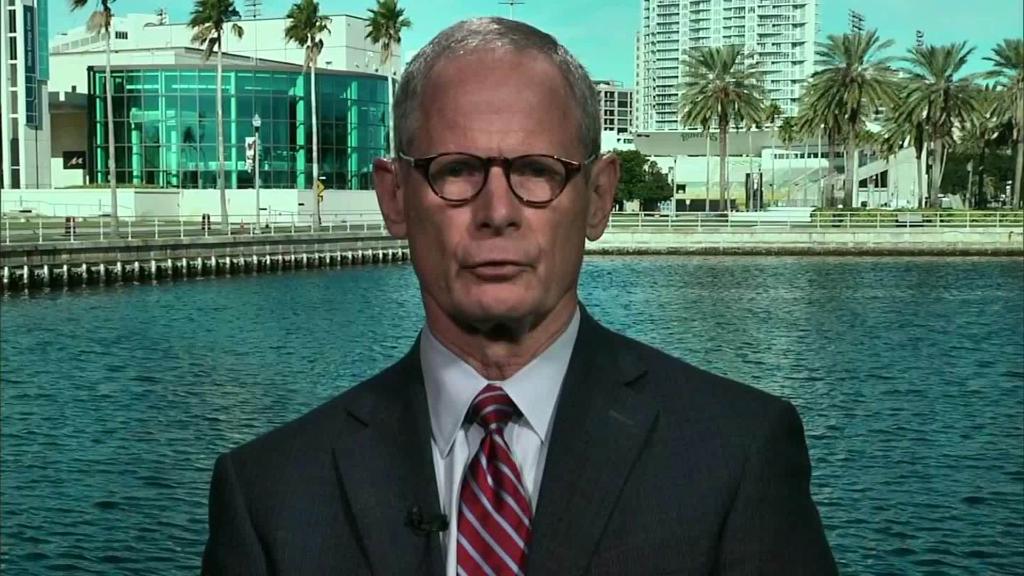 America's newspapers were already struggling. Now they dread new tariffs on Canadian newsprint that they believe will make a strained situation even worse.
The US Commerce Department applied the tariffs to Canadian paper in January and March, causing the price of newsprint to spike about 30% overall, according to print publishers. The increase is making companies consider whether to cut staff, drop pages, or print fewer editions.
The Tampa Bay Times, Florida's largest newspaper, said this week that it is cutting about 50 jobs. Publisher Paul Tash told CNNMoney that tariffs have added an additional $3 million in expenses that the paper can't absorb.
"In some cases tariffs are supposed to protect American jobs," he said. "In this case, not only at our company but around the American newspaper business, I believe these tariffs will cost jobs."
Some even worry that the price hikes could force small papers to close.
"This is kind of a kick in the teeth right now," said Paul Boyle, the senior vice president of public policy at News Media Alliance. The trade association represents about 2,000 newspapers in North America.
Boyle said his group has been asking newspapers in recent weeks about the tariffs. Many said they would consider laying off workers or scaling back coverage in response to the price hikes.
Cutting staff isn't a realistic option for Donna Barrett, the CEO and president of CNHI, which owns more than a hundred local newspapers in 22 states.
"We are already down to bare bones," she said.
Barrett said that her company may look at reducing page counts or cutting print editions. But she added that her main concern isn't for her own company, but for smaller newspapers that are already struggling to survive.
"This could put them over the edge. Make no mistake about it," Barrett said, adding that there "will be communities in this country that will lose their newspapers if these tariffs stick."
Steve Stewart, a vice president at Boone Newspapers, said the tariffs are hitting so hard because newsprint is a huge expense for the industry, often coming second only to payroll. Canadian mills are also a huge supplier.
Some papers in the Midwest and Northeast source their paper from Canada because they're close to the border. But Stewart said that others depend on imports because there aren't enough domestic producers.
Related: Trump administration slaps tariffs on Canadian paper
Several American mills have either shuttered or stopped making newsprint in the last decade as industry demand has weakened. Newspapers have been blunted for years by declining ad revenue and readership.
"It's a perfect storm of circumstances," said Stewart, who is also publisher of The State Journal in Frankfort, Kentucky, where he wrote a column opposing the tariffs last month. "It's this double whammy of cost price — and supply."
The tariffs have been widely opposed by industry groups and US congressional leaders on both sides of the aisle, who have argued that Canadian paper helps support 600,000 American jobs in newspaper publishing and commercial printing.
The Trump administration has taken a notably tough stance on trade, and President Trump himself has often accused America's trading partners of hurting economic growth in the United States through unfair practices.
Related: China hits the United States with tariffs on $3 billion of exports
But the paper tariffs are unusual. They were pushed for by one small company in the state of Washington called Northern Pacific Paper. The company employs about 300 workers and is owned by One Rock Capital, a private equity firm in New York.
Critics like Boyle claim NORPAC only cares about its own success at the expense of hundreds of thousands of other jobs. But the company says it's just a matter of fairness.
"What they want is simply a level playing field, and that's so they can compete on an even plane with Canadian producers," said spokesman David Richey.
NORPAC attributes many of the recent closures of American mills — 10 since 2012, costing more than 2,000 jobs — to that unfair competition. There are now just five newsprint mills in the country, three of which are owned by the same company in Canada.
The Commerce Department did not respond to a request for comment Friday. But Secretary Wilbur Ross has previously said that Canadian paper companies get subsidies from their government, which hurts American competition.
Richey said that NORPAC, which produces paper for magazines and books, was forced to idle one of its own paper machines last October. He said the company expects working conditions to improve with the tariffs.
But opponents say the measures aren't going to bring back American paper mills. New mills can cost hundreds of millions of dollars to set up, and the industry isn't exactly at its peak.
"That's a preposterous suggestion given the forecast for continued demand decline," said Seth Kursman, a spokesman Resolute Forest Products.
The company, based in Montreal, owns three US mills and employs 2,500 American workers. He questioned whether banks or companies would invest that much in the industry.
The tariffs aren't yet permanent. The International Trade Commission has scheduled a hearing to review them in July. It is expected to make a final decision in September.
—CNN's Brian Stelter contributed to this report.