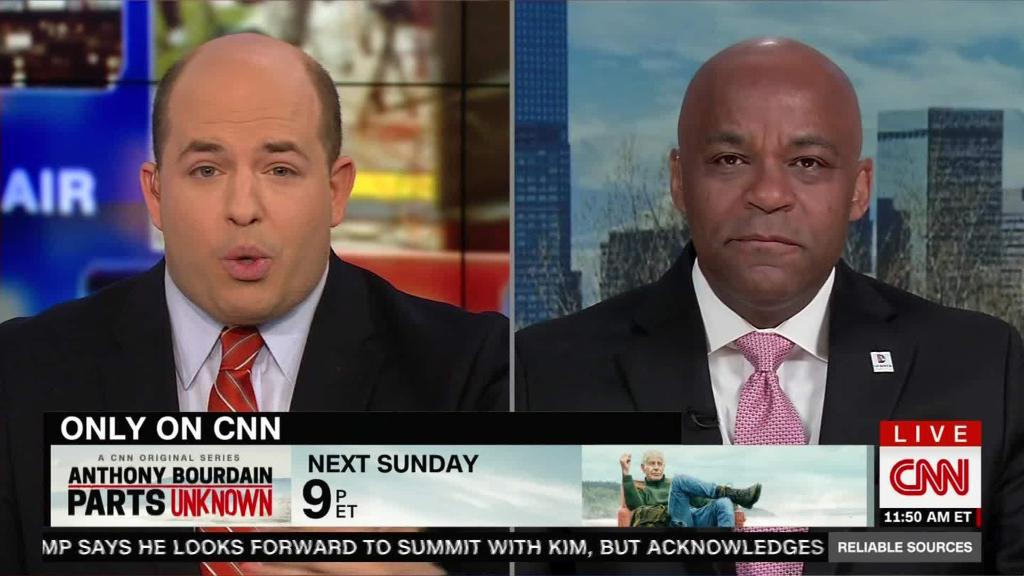 The Denver Post has been tough on Mayor Michael Hancock.
The paper's editorial staff said he's guilty of an "incredible breach of public trust" after he admitted to sending lewd text messages to a female police detective assigned to protect him.
But now Hancock is arguing the Denver Post must be saved.
He is decrying years of job cuts that have forced The Post to scale back news coverage. He's asking: "What can we do, as a government, to save The Denver Post?"
The newspaper "is a responsible, objective medium here in our city," Hancock told CNN's Brian Stelter on "Reliable Sources" Sunday. "We've got to believe that it's important for democracy, and for those of us who depend on getting good information in our city, that it survives. And I believe that to my core."
Like what has happened at many newspapers, The Denver Post's staff has been greatly reduced in recent years. The latest round of layoffs left about 70 journalists to cover a metro area of 2.8 million people and a state with 5.6 million.
Related: New York Times top editor on journalism's 'biggest crisis'
In response, The Denver Post railed against its owner, New York-based hedge fund Alden Global Capital, in a series of editorials. "[I]f Alden isn't willing to do good journalism here, it should sell The Post to owners who will," one piece read.
The paper's plight has caught the attention of concerned citizens. Together for Colorado Springs, a civics group, recently began corralling investors from around the state for an effort to purchase The Denver Post. At least $10 million has been pledged, but the group recognizes millions more will be needed.
Mayor Hancock hinted Sunday that the local government may step in to help.
"We move in and work with entities, institutions, private businesses everyday, to try to keep them in the city because this is about jobs. It's about an industry that is very important," he said, adding that he'd "love" to see The Denver Post sold to "responsible owners."
But it's unclear if Alden Global Capital would be willing to sell the paper or how much the firm would demand. Alden Global Capital didn't return messages from CNN.
"My hope is that [The Denver Post] survives, but I'm going to tell you it doesn't look like there's much of a lifeline for papers like the Denver Post," Hancock said.