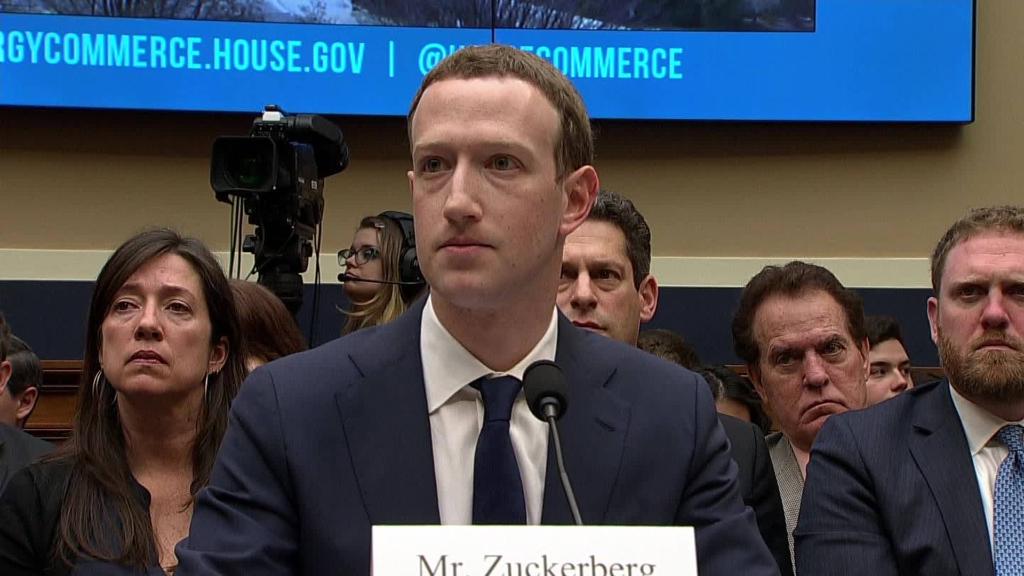 Jeff Gundlach, the billionaire investor, isn't buying Mark Zuckerberg's apology tour.
Gundlach, known as the king of the bond market, urged investors to bet against Facebook (FB) stock because of the risk that the company's user data crisis will trigger a government crackdown.
"Equity bubbles get popped by regulation," he said on Monday at the Sohn Investment Conference in New York.
Gundlach, the chief investment officer of DoubleLine Capital, pointed to how tobacco and biotech stocks "tanked" following increased regulation in those industries.
"What's happened in the past will happen again and again and again," Gundlach said.
Facebook (FB) shares turned negative for the day after he spoke. The stock has lost about 10% since the scandal erupted last month.
That selling pressure eased when Zuckerberg navigated questions from nearly 100 lawmakers during 10 hours of hearings this month. They quizzed him about how Cambridge Analytica, a data firm with ties to President Trump's campaign, improperly accessed the data of tens of millions of users.
Zuckerberg mostly got high marks for his performance. But Gundlach pointed to quotes that he said suggested Zuckerberg was dodging responsibility.
For instance, he noted that Zuckerberg told CNN's Laurie Segall last month: "I'm really sorry that this happened." And Zuckerberg told Congress: "It was my mistake and I'm sorry."
Gundlach said to laughter: "What's 'it'? Sounds like Bill Clinton. 'It depends on what the meaning of "is" is.'"
Related: Zuckerberg survived Congress. Now he faces Wall Street
Facebook bulls argue that its lucrative advertising business is supported by its 2.2 billion monthly active users.
"When I hear that," Gundlach said, "I hear 2.2 billion compliance breaches."
Facebook has promised to alert everyone whose data was accessed by Cambridge Analytica, create safeguards and hire thousands more employees to prevent a repeat.
Gundlach urged investors to pair the short Facebook trade with a bullish bet on oil drilling companies. Specifically, he endorsed the SPDR S&P Oil and Gas Exploration ETF (XOP), which he said is "looking really good."
The price of crude oil has surged because of production cuts by OPEC and Russia, conflicts in the Middle East and concerns about President Trump's threats to reinstall sanctions on Iran.
But while crude has jumped 14% this year, to the highest price since late 2014, energy stocks have lagged. The ETF that Gundlach likes is only up 5%.
Gundlach is betting that will change. He warned that inflation tends to rise before economic downturns.
"As the next recession approaches, commodities should have a big gain," Gundlach said.
Gundlach was speaking to financial professionals who paid $5,000 to hear the best ideas from superstar investors. The event raised more than $3 million to treat and cure pediatric cancer.