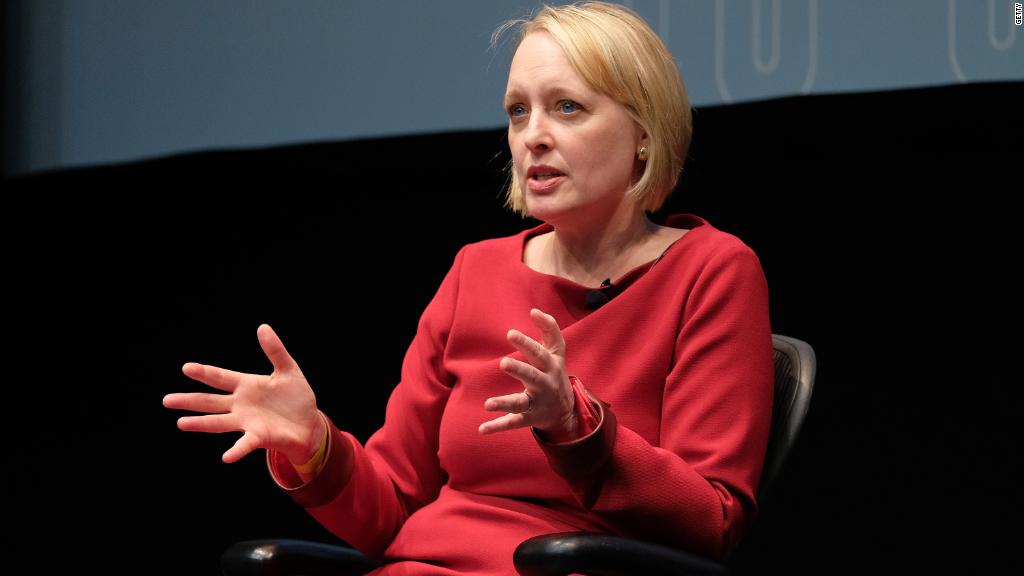 As CEO of Accenture North America, Julie Sweet wants to accomplish what most other executives at major companies have not: Making sure men and women are represented equally in the company's ranks.
Her goal: To get to a 50% male-50% female workforce by 2025. As of last year, the firm's US employee base was 36% women and 64% men.
"I'm very optimistic," Sweet tells CNN's Poppy Harlow in the latest podcast episode of Boss Files. "I'm with CEOs all the time. I'm in the C-Suite. There is something different today than even two or three years ago. There's a genuine focus that's not about checking the box... There's been so much disruption. Companies are having to come up with entirely new business models."
Sweet feels it's her corporate responsibility to be a leader on equality. Accenture was the first of the big professional consulting firms to publish their diversity statistics in 2017.
"When I'm talking to my peers, what they recognize is they can't do it with the same leaders. They need different thoughts. Different ideas," she says. "Diversity, I think, has become a real business imperative at the very top with CEOs who are facing massive disruption. That, I think, is why we're at an inflection point."
By being transparent about things like hiring statistics, Sweet seeks to help all Accenture employees understand the importance of this initiative and why the company is embarking on it.
"One of the reasons we shared our numbers, they weren't because they were great, they were in order to have a transparent conversation," Sweet says. "We're going to be honest about where we are and where we want to go."
Sweet is one of the founding members of the CEO Action for Diversity & Inclusion, a commitment signed by more than 400 CEOs pledging to advance diversity and inclusion in the workplace.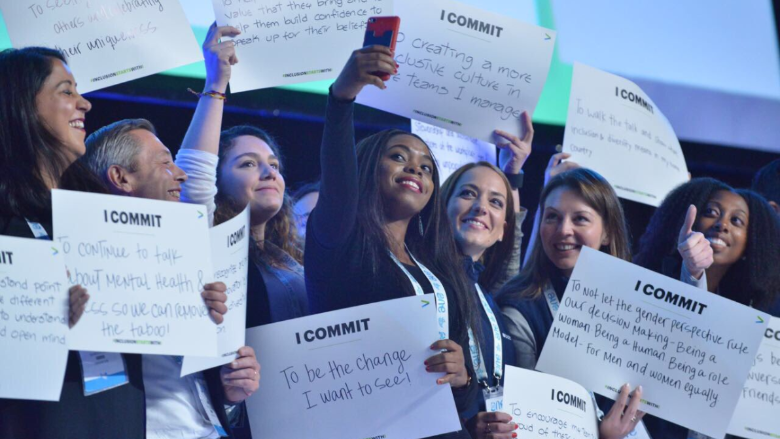 She's also increased the paid parental leave policy at Accenture and is launching initiatives that appeal to a millennial workforce.
"Diversity is critical," Sweet says. "People who come to Accenture want to be part of collaborative teams that are interesting and diverse. We think it's actually a real differentiator as we try to get people to come join us."
Related: Bank of America's Anne Finucane on being a 'hippie' turned bank exec
Sweet and her team have also set incremental hiring goals to improve diversity along the way. "We said by 2017, we wanted to hire 40% women globally. We met that a year early," she says.
And it's not just about hiring women.
"Last year, for the first time, we set goals in terms of hiring around African Americans, Hispanic Americans, veterans. We've announced that we want to hire 5,000 veterans by 2020," she adds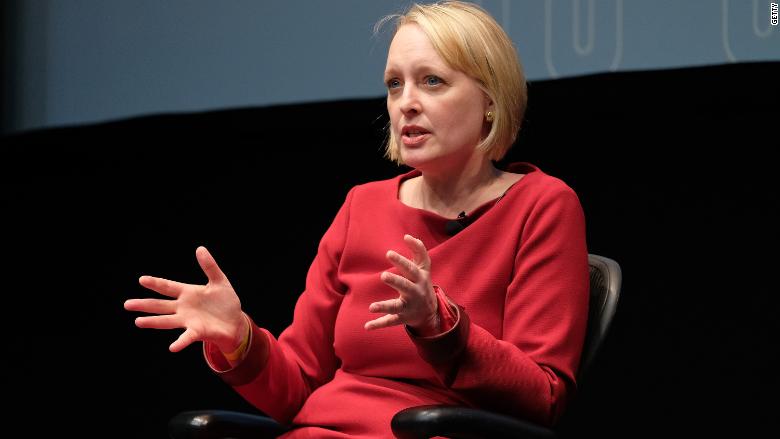 Key to her leadership style, is having empathy. "We don't always talk about that as a leadership quality. I think what's really important is having empathy, understanding the experiences of how someone is going to experience what you have to say," Sweet tells Harlow.
Taking risks is another. For Sweet, that is something that was instilled in her from a young age. Growing up with just a single pair of shoes and her parents struggling to make ends meet, she admits her younger self was driven by the desire to be successful.
When she went to study in China in the 1980s as a teenager, few Westerners had been traveling there. She didn't know the language or the culture, but she overcame all of those boundaries.
Related: A former refugee, she's now the first Latina CEO of a major US company
"Taking that risk and succeeding has really given me the confidence to take other risks," she says. "My jump to becoming CEO from the general counsel job at Accenture, that's a risk, right? That's very public. I think about even my willingness to take that risk. This kind of goes back to those early experiences."
"I needed and wanted to be someone who was going to make a difference," she admits, "Now, as CEO, I have even more of an ability to drive change. It is hard, right? But it's a great privilege to have the opportunity."