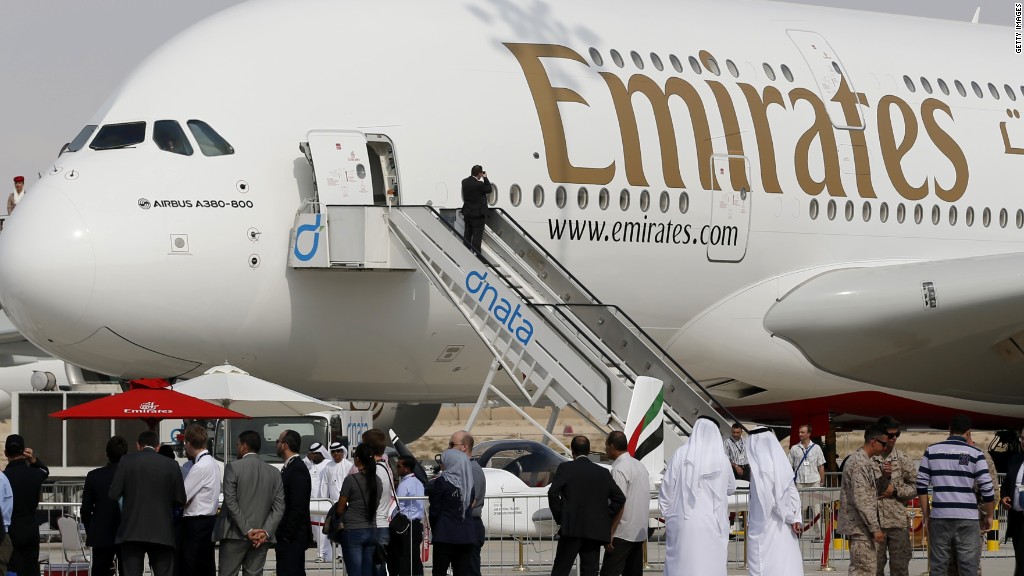 United Airlines CEO Oscar Munoz is skipping his annual bonus after a rough year.
Munoz made $9.6 million in 2017, according to a corporate filing released Monday. He told employees in a letter that he chose not to receive his bonus to "send a message about the culture of accountability and integrity."
"We had some incredible successes in 2017 but also some setbacks," he said in the letter. "I've personally learned a lot from all of these experiences, and I am as determined as ever to achieve what we set out to do."
United also said in the filing that company chairman Robert Milton won't run for re-election. The board will pick a new chair after its meeting next month.
Munoz earned $18.7 million in 2016, though about $6 million of that was related to his decision to leave his job as president of railway company CSX (CSX). He took over as CEO of United in September 2015.
Last year, Munoz oversaw one of the worst corporate PR crises in recent memory.
The carrier came under fire in April 2017 for the treatment of passenger Dr. David Dao, who was violently dragged off a United plane headed from Chicago to Louisville to make space for commuting crew members.
United's fumbled response turned the situation into a national news story. Munoz had to put out a mea culpa after the airline's first two statements were read as insensitive (at first, Munoz apologized for having to "re-accomodate these customers").
Related: Oscar Munoz's tough ride as United CEO
United (BNO) also faced pressure from Wall Street, as its performance lagged behind competitors American (AAL) and Delta (DAL).
The company's shares nosedived last October after Munoz told investors on an earnings call that the company had dug itself into "a little bit of a competitive hole" and needed more time to deliver.
So far, 2018 has also not been incident-free.
Last month, a dog died after it was put in the overhead bin on a United flight. Soon after, news broke that the airline had mistakenly shipped a dog bound for Kansas to Japan instead.