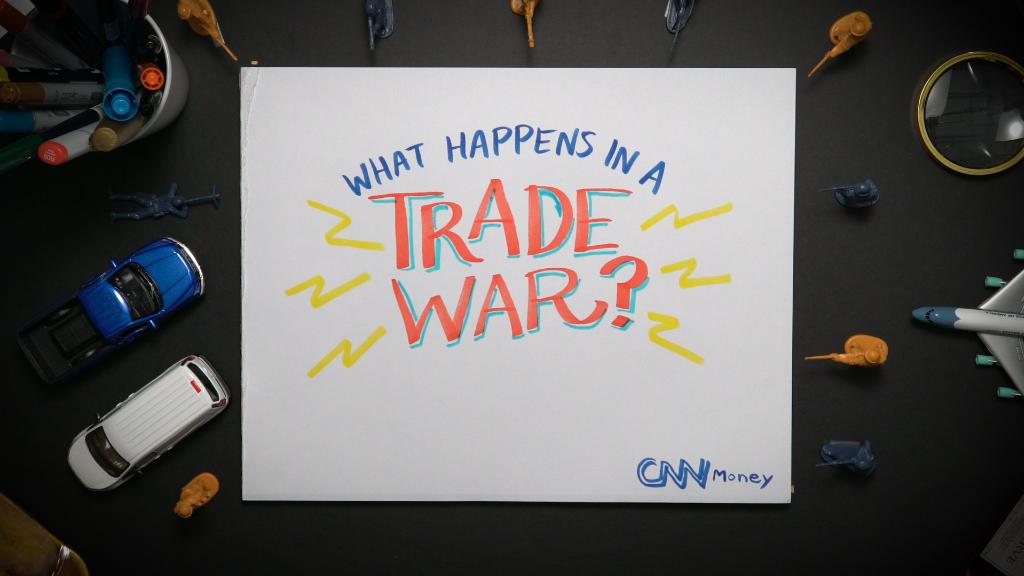 Fears of a US-China trade war have overshadowed another major dispute that could escalate within days.
Unless French President Emmanuel Macron and German Chancellor Angela Merkel are able to persuade President Donald Trump to change course during their visits with him this week, US tariffs on steel and aluminum imports from the EU will take effect on May 1.
After announcing the tariffs in early March, the United States gave a number of countries temporary exemptions that are now set to expire.
The European Union is seeking "unconditional, permanent exemptions," said Cecilia Malmström, the EU's top trade official at a press conference last week. Otherwise, there will be consequences that could reverberate around the world.
The European Union has already published a list of hundreds of American products that it could target if the US moves forward with its tariffs. The list runs to 10 pages and includes US cigarettes, sweetcorn, ovens, sailboats, lipstick and stainless steel sinks.
Related: China 'welcomes' Mnuchin's offer of trade talks in Beijing
US exports worth €6.4 billion ($7.8 billion) are in the firing line. That's roughly equal to the value of steel and aluminum shipped each year from the European Union to the United States.
The worry is that it won't stop there. Trump has threatened to respond to any new EU trade barriers with a tax on vehicles made by European carmakers.
This risks an escalating tit-for-tat fight between Europe and America, who trade nearly €1.1 trillion ($1.3 trillion) in goods and services each year.
Related: Surging oil prices rattle President Trump
'A big deal'
Some experts say the chances of Trump granting the European Union a special exemption are slim.
It would be difficult to justify in this case, said Ross Denton, a partner and trade specialist at the law firm Baker McKenzie. That's because the United States said it introduced the tariffs because steel and aluminum imports created a risk to US national security.
"The more exemptions [the US] gives, the more it undermines its own case," said Denton. "Unless something gives, there will be tariffs on May 1 ... If the EU imposes those retaliatory tariffs, that's going to be a big deal."
Others are more hopeful that the two sides can reach a compromise, especially because of Macron's efforts to form a close relationship with Trump .
"Eyes will be especially on talks with Macron, who has built up the strongest relationship of all European leaders with Trump," noted Holger Schmieding, chief economist at Berenberg bank.