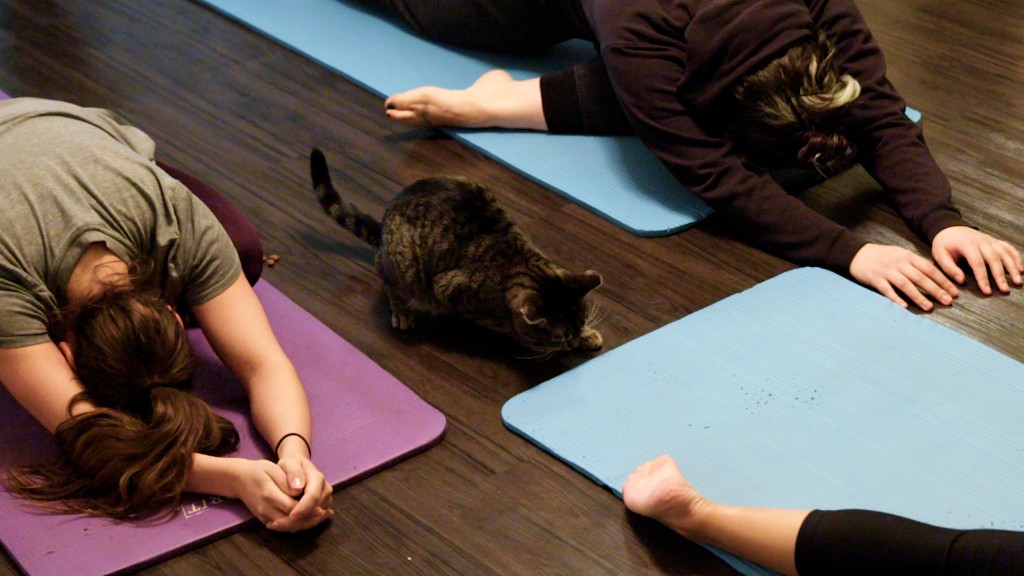 Remember the sheer pants debacle for yoga apparel company Lululemon in 2013? Lululemon was forced to recall black yoga pants that revealed just a little too much.
Sales -- and the stock -- took a hit. Its controversial chairman and founder stepped down.
Well, those problems are now -- pardon the pun -- firmly behind Lululemon (LULU). Sales are expected to increase by nearly 15% this year and Wall Street is forecasting a 20% jump in profits.
Shares of Lululemon are up nearly 25% this year. They even hit an all-time high Tuesday -- a day when the Dow plunged more than 400 points -- and rallied again Wednesday while the broader market fell.
The company reported extremely strong results last month, led by a more than 40% jump in online sales and growing demand for men's yoga pants.
Lululemon, which historically has been a brand focused more on women, now has a sales goal of $1 billion for its men's apparel business (and $4 billion in total sales) by 2020.
This turnaround is all the more remarkable when you look back at just how much of a mess Lululemon was in five years ago.
CEO Christine Day resigned shortly after the pants fiasco.
Former chairman Chip Wilson made matters worse when he seemed to blame overweight customers for the issues with the clothing, saying in an interview in November 2013 that "quite frankly, some women's bodies just don't actually work" for the pants.
There was a major backlash to those remarks. Wilson stepped down as chairman a month later, sold a big chunk of his stock in 2014 and left the company's board in February 2015.
Related: Here's a retailer opening brick-and-mortar stores
But Wilson remained a thorn in the company's side, writing an open letter to shareholders in 2016 in which he lamented how the company has "lost its way" and was struggling to compete with Nike and Under Armour.
Flash forward to today and it's clear that Wilson has little to complain about.
Under Armour (UA) looks more like a company that has lost its way. Nike (NKE), the worst Dow performer of 2016, has continued to lag the broader market's gains over the past two years as it is locked in a tough battle for market share with German rival Adidas (ADDDF).
Lululemon core customers clearly were willing to look past the pants recall and insensitive comments from Wilson and the company's new management team was successful with its efforts to court more men as Lululemon shoppers.
But even though Lululemon is now outperforming its sports apparel rivals, there are some potential problems lurking ahead.
Related: What's next for Lululemon after CEO who led turnaround quit?
For one, the company once again needs a new CEO.
Laurent Potdevin, a veteran retail executive who took over for Day in 2014, abruptly quit in February after Lululemon said he "fell short" of the company's code of conduct. According to several reports, Potdevin had an inappropriate relationship with a former designer at Lululemon.
Lululemon is now being led by chairman Glenn Murphy -- previously a CEO of Gap (GPS) -- and COO Stuart Haselden, who was CFO at J. Crew before joining Lululemon. Lululemon also recently hired a new CFO -- former VF Corp. (VFC) executive Patrick Guido.
The company also elevated the roles of executive vice president Celeste Burgoyne, who now leads all brand marketing and e-commerce efforts for Lululemon, and senior vice president Sun Choe, who is in charge of merchandising and product development.
But some analysts are wondering if Lululemon's stock needs to cool off as well.
Susan Anderson, an analyst at B Riley FBR, wrote in a recent report that sales may begin to slow and profit margins could fall in the short-term as the company invests more internationally and faces tougher competition.
Ironically enough, Gap has emerged as a tough rival thanks to the strength of its Athleta brand.
And Rick Patel, an analyst at Needham & Co. downgraded his rating on Lululemon to a "hold" earlier this week, citing concerns about how expensive the stock looks on a historical basis after its big runup. Patel also thinks that the most bullish projections for the company are already priced in by Wall Street.
Investors don't seem too worried just yet though. The stock, once a downward facing dog, continues to stretch its way up.