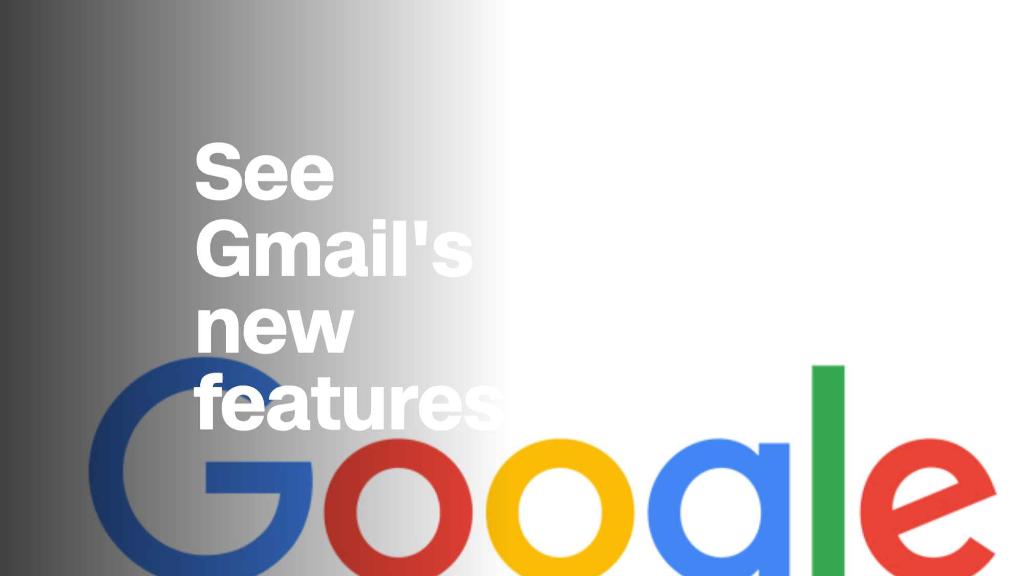 It's been a bad couple of years for email.
The communication tool was at the center of high-profile hacks during the 2016 presidential election. And people keep declaring it "dead" at the hands of popular messaging tools like WhatsApp, Snapchat and Slack.
Google (GOOG) doesn't think email is dead — Gmail has 1.4 billion active users a month — but it does want people to trust email again. The company is bringing a popular feature from secure chatting apps to Gmail: disappearing messages.
A new version of Gmail will begin rolling out around the world this week for personal and business users. It will sport a mildly cleaned-up design, snoozing and priority features, and some productivity tweaks like a calendar and tasks panel.
Related: Secret message apps on the rise at work
But the biggest change is its collection of new security features.
Have something sensitive you want to send in an email but are worried about it surfacing in a hack 10 years from now? Click the lock icon at the bottom of an email to turn on Confidential Mode.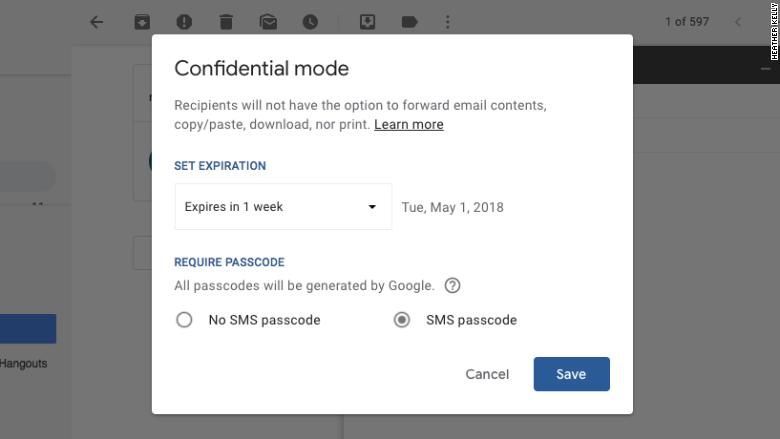 You can set a message to expire in 1 day to 5 years, and require the recipient to enter a passcode texted to their phone before they can read it. Confidential Mode emails will open in a special window that doesn't allow the recipient to forward, copy or print the message (though you can still grab a screenshot). There's an option to revoke an email at any time. The tools work even with emails sent to non-Gmail accounts.
Since many email hacks start with low-tech phishing scams, Gmail is adding large color-coded warnings on any suspicious emails. It will warn people if a sender appears to be posing as someone you know. It first rolled out new phishing tools a month ago.
Google uses machine vision algorithms to scan all the emails in your inbox and determine if they are a risk. Last year, Gmail stopped scanning emails to target advertisements based on your conversations. But there is no way to opt of out scanning altogether since it's required for spam controls.
Related: Google's spending spree rattles Wall Street
To help people sort through the piles of email that make it through all the filters, Gmail is adding Nudging. It will push emails it identifies as important to the top of your inbox, but only three a day. On mobile, a new setting will let you limit notifications to just the important messages.
Other productivity features include more suggestions to unsubscribe from email lists, and smart replies on desktop, which helpfully suggest replies so you don't have to type. Attachments are shown as little boxes in preview so you don't have to dig around in a long thread to find them. If you get an important email you don't want to forget about, hit the Snooze button and it will remind you to reply later.
A new side panel will include access to your calendar and tasks. There's also a new stand-alone Tasks app for mobile.