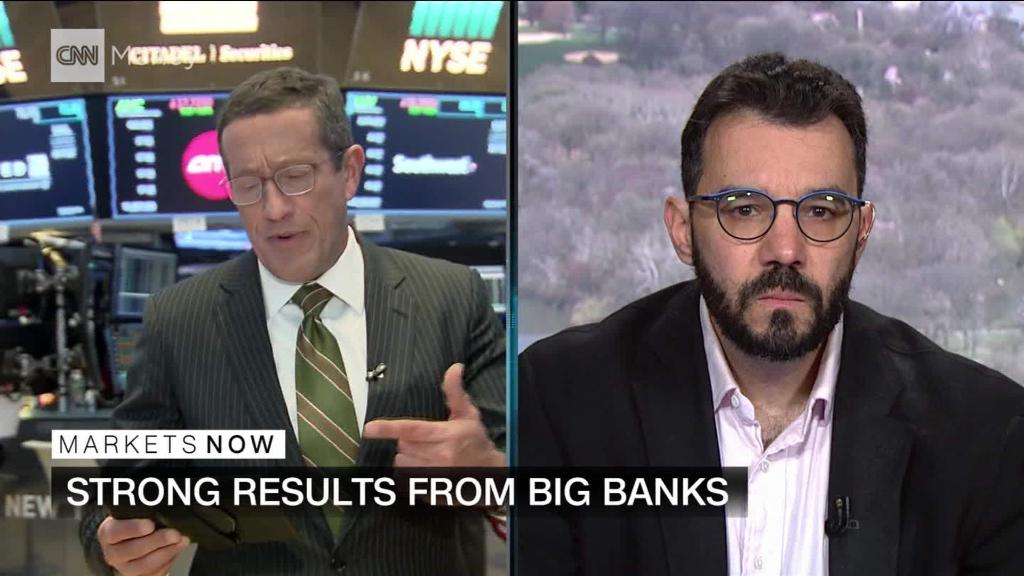 Deutsche Bank is retreating from Wall Street and making "painful" jobs cuts in its investment bank after reporting a slump in profits.
Germany's biggest bank said net profit fell by 79% to €120 million ($146 million) in the first quarter of the year.
In a statement, Deutsche Bank (DB) said it would focus investment banking on serving its core European client base, reducing its commitment to the United States and Asia, and review its global equities business. It said it would scale back in areas where it "no longer has a competitive advantage."
"These actions will involve cost reductions," said CEO Christian Sewing in a statement. "These cutbacks will be painful, but they are unfortunately unavoidable if we want to be sustainably profitable in the best interests of our bank, our clients and our investors."
Shares in Deutsche Bank swung wildly on Thursday, but had shed 2.5% by late afternoon in Frankfurt.
The German bank announced earlier this month that former chief executive John Cryan would leave after failing to turn an annual profit during a tenure that lasted under three years.
The decision to oust Cryan reflected investors' concerns about the pace of a turnaround strategy that included closing hundreds of bank branches in recent years and eliminating thousands of jobs.
Related: What a new CEO means for Germany's biggest bank
Sewing, who joined the lender as a teenager and most recently led its retail banking division, made clear that he would accelerate changes to the bank's structure and strategy.
He has said the lender must do more to control costs, while focusing on retail banking and wealthy private clients in Europe. The bank will cut layers of management, and shrink the size of its executive board.
Sewing said that job cuts, which will be focused on the investment bank, would be made over the course of 2018.
"Even a quick look at the figures makes one thing clear: we have to take action -- fast," said Sewing.